In today's connected world, digital marketing is nearly a requirement. It's also one of the most profitable professions available. According to an IMAI report from 2018, online advertising in India is expected to rise 30% year over year.
If you're looking for one of the greatest digital marketing jobs in India, pay isn't the only consideration. A career's attractiveness is determined by its potential for advancement, job security, and reputation.
The entire ecosystem is set to benefit from the government's "Digital India" drive and companies breaking new territory. The top ten highest-paying digital marketing jobs in India are mentioned below. This list is up to date, and it will assist you in deciding what direction you want to take next, regardless of your work level (beginner/entry-level or middle-level).
What is Digital Marketing?
Digital marketing, according to Gartner, a global research and advisory business, entails using a range of tactics, technology, and information to achieve the following goals:
New product and service development

Getting into new markets

Developing dynamic strategies for engaging with people (both influencers and purchasers).

Customer acquisition, retention, and targeting
As a result, digital marketers serve a variety of roles within a business. And, in today's labour environment, the types of jobs available are as varied as they are lucrative. Now, let's go through what each of these professional paths entails. For each job title, we've included the starting salary and average remuneration (as determined by top job search sites such as Indeed, PayScale, and Glassdoor). This post might assist you in learning about the highest paying digital marketing jobs.
So, here's a look at the highest paying jobs in digital marketing. Let's learn master in digital marketing course with Best digital marketing institute in Delhi)
Highest Paying Digital Marketing Jobs in India
1. Digital Media Managers
This marketing position is responsible for creating multi-channel campaigns to increase brand recognition and drive acceptance of a brand, product, or service. The brand's digital strategy and messaging are also decided by digital media managers.
They begin by evaluating the company's strengths in paid, owned, and earned media. Then they employ a variety of strategies, including pay-per-click ads, Google display ads, a website/blog, social media presence, and online reviews, among others. Each of these channels has its own set of capabilities, such as brand awareness, customer preference, and trust.
In terms of particular, digital media management is primarily concerned with the acquisition of new customers and the development of leads. Check out our digital marketing courses to upskill yourself if you want to go up the corporate ladder. People with an analytical mind who can benchmark performance and forecast results based on the intricacies of customer behaviour are needed in this sector.
2. Pay-Per-Click Managers
Budgeting, keyword selection, copy enhancement, comprehensive search tactics, and other techniques are used by these marketing professionals to optimise PPC campaigns. PPC managers are responsible for a variety of ad formats, including Google Display advertisements, Bing ads, and other paid search engine advertising.
Overall, they implement plans for their clients and support efforts that help them meet their objectives. PPC managers are in high demand, and their salaries are among the top paid digital marketing positions in India.
Annual salary: Rs 10,48,883
3. SEM/SEO Specialists
Search Engine Marketing (SEM) includes tactics such as search engine optimization (SEO), pay-per-click advertising, and other forms of paid advertising. As an SEM professional, you'd be responsible for ensuring that when your target prospects search for anything specific online, they find your company among the top results. Because of the high and growing demand, SEM/SEO specialists may expect to earn one of the best salaries in the digital marketing industry in India.
To develop a solid business case for SEM expenditure, you would also manage online campaigns and update websites to drive search results (for example, blogs and RSS feeds). Dealing with money – yours and others' – has long been one of the top digital marketing jobs in India.
Annual salary: Rs 360,098 (entry-level) and Rs 975,000 (mid-senior level)
4. Content Strategists
As one of the highest-paying careers in the field of digital marketing, The issues of needless clutter and short attention spans hamper marketing efforts in an increasingly digital age. Consumers today spend a lot of time online, yet they are too busy and have too many choices. As a result, a well-planned content strategy can be a significant tool. As a result, it's no surprise that these are some of the highest-paying jobs in digital marketing.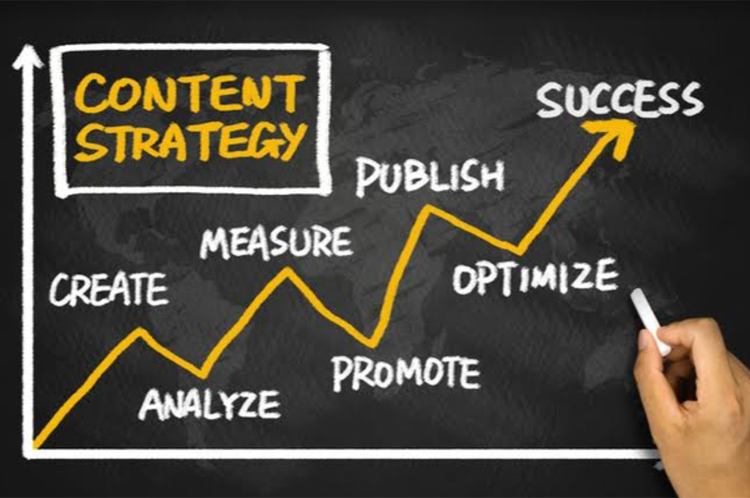 Content strategists are employed by a number of firms that are serious about adjusting their strategic objectives to meet the needs of their customers. It is their responsibility to achieve the much-needed brand visibility and reach, as well as to discover the crucial link between content and SEO. Here are some of the jobs they do for businesses:
Conducting audits of content

Putting together style guides

Adding events to calendars

Curating high-quality material and writing captivating brand copy
Annual salary: Rs 6,92,498
5. E-commerce Specialist
Content strategists must be creative, systematic, and well-organized in order to fulfil the obligations listed above. They should be able to identify relevant content themes for the creation and then carry out plans to engage the target audience.
The omnichannel approach, in which traditional marketing efforts are reinforced by an e-commerce presence, is used by the majority of big firms. However, in light of COVID-19, all businesses have had to reconsider their strategy. It's one of the best-paying digital marketing positions available right now. E-commerce specialists have one of the highest income e-commerce specialist jobs in India due to the high and growing demand.
Product pages can be optimised with the right descriptions and button placements by e-commerce experts. They improve the customer experience and increase conversions by doing so. They also work with cross-functional teams (sales and marketing) to define sales and lead generation goals.
Annual salary: Rs 3,00,000 (starting); Rs 10,86,571 (mid-career)
6. Brand Marketing Expert
The importance of investing time and money in digital brand creation is becoming increasingly crucial as both consumers and businesses grow their online presence. Unsatisfactory product ratings and poor customer service are no longer an option for businesses. Furthermore, digital media offers limitless storytelling and interaction possibilities. The narrative of an organisation (on its website and social media platforms) informs its target audience about its values.
As a result, brand marketing specialists must use their ingenuity to elicit positive feelings from your target audience and persuade them to make a purchase. They must have a keen eye for detail as well as great communication skills in order to carry out their responsibilities. A great brand that can persuade and acquire the trust of your prospects is one that is in line with the company's entire vision and strategy.
Annual salary: ₹10,77,700
7. Social Media Marketers
Designing strategies to promote companies and implementing campaigns to increase audience interaction on social networking platforms is what social media marketing is all about. Nowadays, companies want to hire people who specialise in handling internet campaigns. If the brand does well on social media, the website traffic will increase. Email marketers are another form of content marketer who helps with promotion and lead generation in the same way. It is not just one of the top-paying digital marketing jobs in India, but it is also one of the most fast-paced.
Starting from positions like social media or email marketers, you can rise to higher degrees of seniority in high-growth firms. One of the highest-paying roles in digital marketing is that of the Communications ManagerAnnual salary: Rs 3,42,814
8. Digital Project Managers
These folks, as the term implies, bring a full project together, from conception to completion. In India, digital marketing managers in IT businesses and project managers/team leaders in marketing agencies earn attractive salaries. For this senior role, candidates with a postgraduate degree and suitable professional experience are typically hired. Digital product managers are one of the highest-paying digital marketing professions in India due to the high and growing demand.
As a digital project manager, you should be able to communicate effectively and manage your time effectively. Setting goals, schedules, and milestones for various initiatives would be your responsibility. As a result, having an appropriate working understanding of applications such as Trello, Basecamp, Asana, and others is required. Project managers can use these technologies to centralise all communications and keep track of tasks. Aside from that, you'll need to learn about approaches like SCRUM and Waterfall.
Annual salary: Rs 12,24,490
9. Marketing Analysts
To help organic and paid efforts to succeed, marketing analysts use analytics tools and provide numerous market metrics. In any firm, market research and analysis are at the centre of their work. Dealing with money – yours and others' – has long been one of the top digital marketing jobs in India. They must have strong quantitative skills, statistical dexterity, and data visualisation experience. We've compiled a list of some of their work requirements below.
Design and conduct in-market tests (also, interpret their results)

Generate strategies for data tracking

Organize performance-related data from different sources (social media, web analytics, paid media, etc.)

Identify opportunities for marketing optimizations and give recommendations
Annual salary: ₹4,63,560
10. Visual Designers
When it comes to attracting clients, the aesthetic appeal of your website and digital identity is crucial. Visual designers are one of the highest-paying digital marketing professions in India due to the strong and growing demand. Businesses require professional graphic designers who are familiar with Adobe programmes and have a basic understanding of web development. Let's have a look at their responsibilities:
Create brand experiences for customers at multiple touchpoints.
Execute design projects, from research and sketching through high-resolution visual outputs.
Collaborate with other teams to ensure that the offered creative solutions are in line with the company's goals.
Create digital assets such as landing sites, email banners, presentations, reports, and ad creatives, among other things.
Visual designers and UX/UI developers typically build an online portfolio to demonstrate their proactive brand storytelling talents. They can become creative directors with enough expertise, which is one of the highest-paying roles in digital marketing.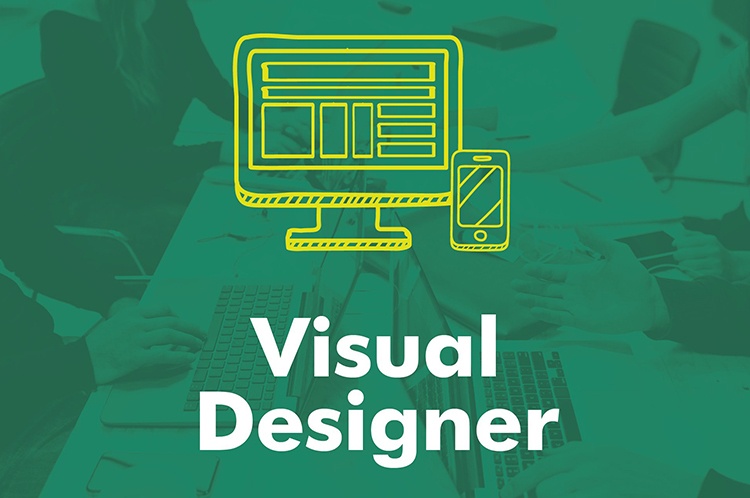 Annual salary: Rs 6,83,744 (Visual designer); Rs 12,43,026 (Creative director)
Top Skills and Industries
Some skills are required for all digital marketing positions. Consistency, time management, attention to detail, leadership, and invention are among them. More precisely, ambitious digital marketers should work on honing their skills in the following areas:
Search engine: Google Keyword Planner, Google Trends, Google Adwords, SEMrush, Google Webmaster Tools

Content marketing: Grammarly, Buzzsumo, HubSpot, Copyscape

Social media: Facebook, Instagram, Twitter, Hootsuite, Buffer, Sprout Social

Email marketing: MailChimp, PutsMail, Aweber 

Web development: MySQL, HTML, Google Analytics, SEO

Web analytics: Adobe SiteCatalyst, Optimizely, Crazy Egg, Moz, Clicky
The major industries in India that attract digital marketing talent include advertising, IT services, software, and education management. Digital marketing jobs are plentiful in major Indian cities such as Delhi, Mumbai, and Bengaluru. Candidates' compensation differs depending on the job location.
The Future of Digital Marketing in India
In today's global environment, the potential for digital marketing is infinite. As a result, it's no surprise that the highest-paying digital marketing jobs in India favour people who keep their skill set up to date. Your critical thinking skills, together with your knowledge of current industry trends, can help you stand out from the crowd.
India is a developing economy with a population of 560 million internet users. Brands can meet customers where they are, such as on social media platforms, thanks to digitization. In both small and large markets, social media platforms such as Facebook, Twitter, Instagram, and even YouTube are helping to drive spectacular business growth. Let us look at the future of digital marketing in India from this perspective.
By 2023, the overall number of internet users will be 666 million (Source: Statistica Digital Market Outlook)

India's approach to digital marketing appears to be progressive when compared to most European and Latin American countries. Several established brands have experienced improved outcomes as a result of going online (Source: Google-BCG study)

The Future of Digital Marketing in India

By 2025, the Indian internet marketing sector is expected to be worth USD 160 billion (Source: Goldman Sachs)

Companies will spend Rs 25000 crore on digital marketing by 2021, resulting in the development of lakhs of employment in the sector (Source: Dentsu Aegis Network).
The preceding points serve as examples.
In today's technology-driven environment, the above reasons demonstrate the business value of embracing digital media. It remains to be seen whether the pandemic will drive traditionalists to eventually step into the online domain and experiment with new ways to reach their target demographic. (Join digital marketing institute in Noida for the practical learning experience)
Snapshot of the current digital marketing landscape
Marketing is defined by Dr Philip Kotler, the father of contemporary marketing, as an exchange process that satisfies the needs and wants of customers. The methods taken in the face of changing business conditions will determine the process's long-term viability. This truth has come to the fore once more in the current epidemic emergency. The majority of activities in need discovery, product creation, customer outreach, and loyalty retention have had to go online. As a result, the breadth of digital marketing will only grow.
The top ten highest-paying digital marketing jobs in India are shown below. The industry as we know it is being shaped by digital marketing. We discussed the responsibilities and income ranges of some of the highest-paying jobs in digital marketing in this post.
With the information above, we can see that digital marketing offers a wide range of job opportunities, from copywriter to social media manager to e-commerce specialist to analytics expert to creative director. Furthermore, such digital marketing professions pay an average of Rs 8 lakh each year. If you wish to pursue a career in this industry, there are several options available to you:
Begin with a bachelor's degree in any field and work for a digital marketing certification online. Keep your abilities up to date with free online subscriptions and a blog/website to land an internship or an entry-level job.

Finish your undergraduate studies and then pursue a postgraduate degree in digital marketing and communication. Then use your internship tasks, network, and industry exposure to land a position in your chosen field.
Knowing which digital marketing jobs pay the most can aid you in fine-tuning your preparation strategy. It's best to maintain track of the big recruiters in your selected sector and pay attention to the skill requirements. So, choose your passion and work your way up the professional ladder!
What is the most promising area in digital marketing?
The digital world is vast and changing all the time. As a result, it will be difficult to single out a certain aspect of digital marketing as the finest. Those who are serious about pursuing a career in this profession must first determine what draws them to it and whether or not they have the skills and talents to meet the role's requirements.
SEO & SEM, Email Marketing, Social Media Marketing, Content Creation, Data Analytics, Bot Development, Graphic Design, Website Development, and other digital marketing verticals are some of the most popular. Being enthusiastic about any of these aspects of digital marketing can aid you in determining which niche you should follow as a career.
Do digital marketers have a promising future?
Businesses are gradually shifting away from traditional marketing and toward digital marketing. The platform's cost-effectiveness and the availability of trackable metrics, data, and insights are the major reasons behind this. Needless to say, the demand for digital marketing experts is increasing rapidly all around the world. The scales are severely tipped in favour of demand, and there aren't enough skilled people to fill the void.
If you are serious about breaking into this area, you should consider honing these digital marketing specialist talents, which can lead to a bright and profitable future.
Digital strategy and planning for mobile devices

Marketing automation with data analytics and reporting

Social media research and insights

Website optimization and design

Search engine optimization and content marketing

User interface design and user experience
Is digital marketing a good career choice?
As the internet has spread to every corner of the globe, there has been an increase in demand for trained and qualified digital marketing specialists over the last decade. Every company nowadays is attempting to develop an online presence that they can grow in the future. Furthermore, you have a number of firms that are solely operating through internet means.
Simply said, digital marketing is a fantastic career choice for the following reasons:
It allows people with a variety of educational and professional backgrounds to start over.

The industry is continually changing, necessitating the hiring of qualified professionals.

The demand for specialists outnumbers the supply.
As the demand for digital marketing has grown, so has the demand for qualified and experienced people in this field. As a result, it's not surprising that average compensation packages for digital marketing experts have increased dramatically in the last five years.
For More Infomation: Top 10 Digital Marketing Courses in Delhi – NCR