Not everyone can keep a stock of the products and distribute them. There are many companies that only market the products, without buying their stock in large quantities. That is when we enter into the world of Dropshipping. The e-commerce strategy is focused on the distribution of products where the seller gets the product from the supplier at a base price and once a product is sold, the seller gets it from the supper without keeping the product on stock. (Learn Dropshipping with the best Digital Marketing Course in Delhi)
In short, it allows you to sell third party products to your customers with your tag through any e-commerce platform. As already discussed, it does not need any warehouse to store the products.
Sounds good, doesn't it?
Dropshipping is good for those who wish to create an online business easily and do not have the necessary resources or cannot afford to invest much in a warehouse and maintaining stock.
The important thing about dropshipping lies in finding a niche and offering them an attractive product. And even when you have several years in the market, there are many possibilities to enter this type of business.
Benefits of Dropshipping As An Online Business Model
The risk is less than traditional e-commerce as you do not have to keep stock of the products you have listed.
Responsibilities are minimized in dropshipping because in traditional e-commerce you need to keep an eye on the stock, maintain the warehouse, invest a lot and there are many other responsibilities.
You will be able to dedicate bigger resources to get an effective sales strategy.
In dropshipping, your sole purpose is to sell. Therefore, you will have more possibilities to carry out creative actions. You can invest time in analyzing how your competitors are working and establish business alliances.
The Ugly Truth That Nobody Will Tell About Dropshipping
The profit margins are low as compared to traditional e-commerce because drop shipping is very competitive.
 Making and maintaining an inventory will is a complicated process as you will not have any real stock with you. It might happen so that the suppliers may also run out of stock. And if any order is placed by the customer you will have to fulfill the order. So you need to be very careful with that by synchronizing with the supplier.
The shipment cost will be higher as your supplier will send the product on your behalf as you are an intermediary.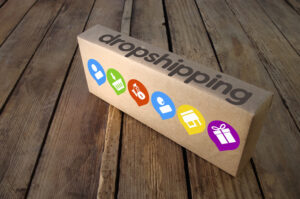 Although this isn't a common problem for drop shippers, it might be so that some suppliers aren't as legitimate as they claim to be, and you don't always know where the product comes from. The supplier might also use somebody else's trademark or logo which will affect you as well as it comes under intellectual property rights. Therefore, you cannot say that drop shipping is a stress-free process or a perfect business module. The dropshipping is not perfect, nor a stress-free way to build a successful business.
The Right Approach To Dropshipping
While the cons make it hard to support a business on its own, it still has many benefits to help companies improve their business substantially. Well, now that you know the pros and cons of Dropshipping, you can take a
the decision on whether to go ahead with it or not.
Read More: Digital Marketing Institute is a perfect way to survive Covid 19 crisis!