Top 7 WordPress Plugins: Despite repeated efforts, it sometimes becomes impossible to keep your website fully optimized and up to date. There are various factors that you need to consider when it comes to WordPress optimization. (Learn Building best Website without coding with the Best Digital Marketing Course In Delhi)
Leaving your website unattended for several days without manual or automatic optimization can lead to severe consequences not only on your ranking but in the overall website performance. So, here are a few things that you can do when it comes to WordPress optimization through automated plugins to keep your website operational.
Top 7 WordPress Plugins For Content Optimization Mentioned Below
Optimize
Optimizing your data can be tricky if you do not have any coding or programming knowledge. WordPress-Optimize is a tool designed to ensure that unnecessary things like spam content, inappropriate comments, etc get deleted immediately to reduce the adverse effect on your website. In this way, it will ensure that your content is always well-optimized and ready to use.
Smush
Top 7 WordPress Plugins have Smush in its list, which works in favor of optimizing your images. Optimizing images is useful because it will boost loading time and make the website smooth in functioning which will provide a better user experience.  Smush ensures that any image file that ends up on your website gets converted into a format that becomes easier for you to handle.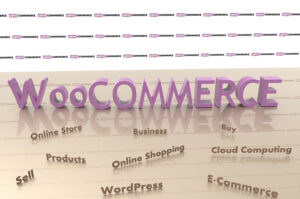 Rocket
WordPress sites are a combination of various languages and there might be excess code lying there without your knowledge. Therefore, WordPress optimization through Rocket allows you to get rid of those unwanted CSS or JS codes which are of no use to us and it will make your website loading much faster.
Post Title Formatter
You must never design your website without thinking about Search Engine Result Page or else you will put yourself in a risky position. Post Title Formatter helps you to optimize your article and the title of your post to get a better ranking. You can set the plugin in such a way that it will automatically capitalize letters, add or remove punctuations depending on your needs.
WordPress SEO
WordPress SEO is a tool for anyone looking for SEO optimization as well as content optimization. It focuses on several issues such as keyword optimization, title optimization, content optimization, and overall SERP so that you can take care of your website even when you are not available in person.
Sitemap Generator
Sitemap Generator in Top 7 WordPress Plugins, delivers a high-quality sitemap of your website in XML. Websites with much content increase the loading time for your users. Sitemap Generator will allow you to manage your data and ensure that your users only access well-organized content.
SEO No Duplicate
The main thing about SEO is that the content should always be unique and easily readable on your website. SEO No Duplicate ensures that your content is seen as unique in regards to other articles and content pieces that are present on the web pages. The reason for using this tool to optimize your content is because most people copy other content. This tool will ensure that your content is seen as original and not a copy of someone else's content.