Isn't Social Media has changed the way we live our lives? Definitely, people are shifting their daily activities to infotainment platforms like Facebook, Instagram, Twitter, and Snapchat. Social Media is here to stay long and unavoidable. (Add some more skills to your CV by joining Digital Marketing Course in Gurgaon)
All the way back to 2004, social media has been growing tremendously and never look back to its old age. Every time the user is going through its social media account on Facebook and others will find minor and interesting changes. These minor changes provide users to get more options for learning, shopping, and exploring. Not only social media is active in providing a platform for communication but unlimited possibilities to share User-generated content like photos and videos.
Table Of Content
What Is Social Media Marketing Statistic
Most Important Social Media Marketing Statistics
Social Media Marketing Statistics 2021
What Is Social Media Marketing Statistic?
Social Media Marketing statistics is the set of latest social media facts that develop the an understanding for your next move or activity you're going to do in facebook and other platforms. It gives you a data of users using social media and major activities that has been done in the recent past. Learn Social Media Marketing with best digital marketing course in Gurgaon.
What are the most important Social Media Statistics In Recent Years?
71% of consumers recommend a good social media service experience with a brand to others.
Globally, there is a total of 2.56 billion mobile social media users which is equal to 34% of total social media users.
95% of online adults aged between 18-34 years are likely to follow a brand through social media.
96% People usually don't follow the brands owned profiles that they discuss online with others.
There are 40 times more chances of visual content getting shared on social media than any other type of content.
52% of people were influenced by Facebook in 2015 for online and offline purchases. Explore best digital marketing institute in delhi.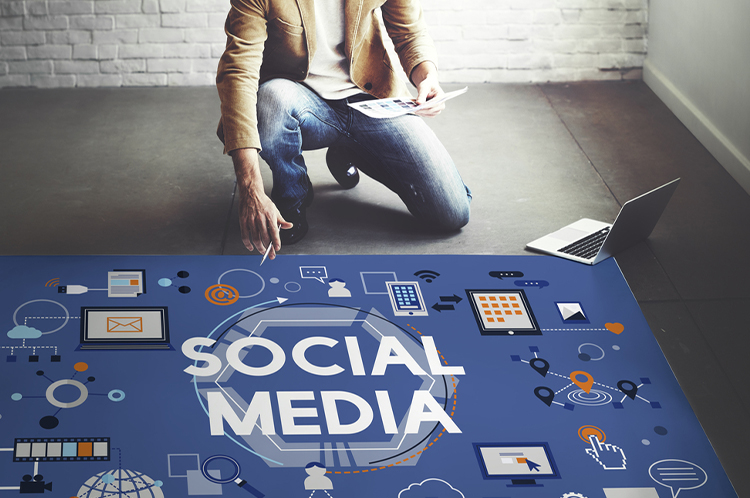 What Are The Social Media Marketing Statistics 2021?
Here's a summary of the latest Social Media Marketing Statistics for 2021:
There are completely 3.5 billion social media users worldwide
Facebook is emerging out as the most popular social media platform
Users are spending an average of 3 hours per day on social networks and messaging
73% of social media marketers believe that the social media is best or effective for their business.
54% users brows social media to research products
49% of consumers follow influencers recommendations on social media
500 million daily active Instagram stories are uploaded globally.
91% of all social media users access social media channels via mobile devices.
500 million daily active Instagram stories are uploaded worldwide.
Is something else you'd like to explore about social media statistics? Let us know in comments below! (Learn top 10 reasons to learn digital marketing )