When it comes to a career, every individual is continuously looking out to do something unique. We all know that a digital marketing course with digital marketing training institute Noida is on the boom, so you can get many career opportunities in this field. Whether you have completed your B-Tech or MBA, you can go for a career in digital marketing at any time.
So now you must be thinking about how is that possible.
In this blog, we are going to discuss a few upcoming career opportunities in digital marketing that will give you an overview. But in order to get into the digital marketing field, you need to take up a best digital marketing training institute in noida and then you will be eligible for it.
Given below are the top career opportunities in digital marketing:
1. Digital Marketing Manager
Making a career in Digital Marketing will be helpful in getting you a job as a Digital Marketing Manager. Since If you have already had more than 6 years of experience in the field of digital marketing, only then you can apply for the position of digital marketing manager. Companies hunt for digital marketing managers as they want a person who can make strategies and lead the team.
2. Content Marketing Manager
It is always said that content is the king. Content writers write creative content from an SEO point of view for the companies. Pursuing a career in Digital Marketing will take you to the post of Content Marketing Manager. A content manager is a person, who decides on what topics should the team write content on. The content manager is continuously engaged in the process of proofreading, editing, and publishing the content. They are also responsible for maintaining the quality of the blog posts on the website.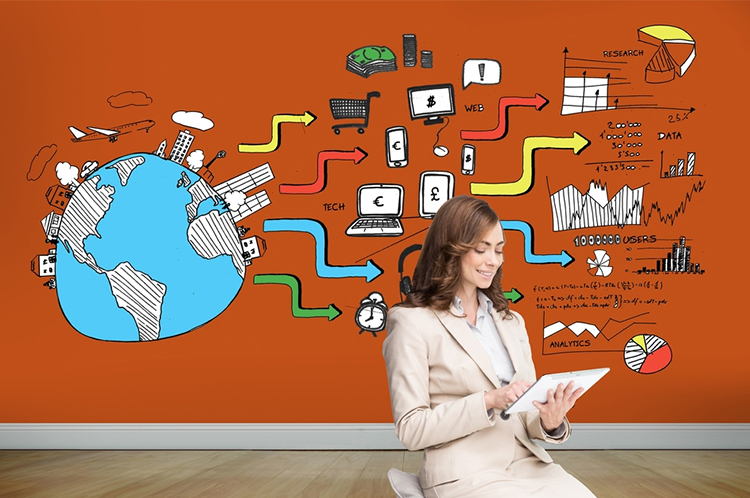 3. Content writer
A career in Digital Marketing, thus, If you love to write on various topics, this job is for you. You do not need a specific degree to become a content writer. Many companies are in desperate need of good content writers. You can even become a freelancer in content writing.
4. Social Media Executive
While pursuing a career in Digital Marketing, If you are interested in social media, this is the right position for you. These days there is no business that is not present on social media. Companies need people who can handle all their social media accounts. So the responsibility of a social media executive is to make
creative posts that go daily on social media platforms. For that, you will need to conduct some brainstorming sessions to get a lot of campaign ideas. So, this position is for all the creative people out there.
5. SEO Expert
SEO experts in the world of 'career in Digital Marketing' are in real demand these days as companies need to see themselves at the top of the SERP of Google which will only happen when you have a strong SEO. SEO expert needs to know various SEO tools like Moz, Google Analytics, Webmaster, etc. An SEO expert is responsible for pulling up the company's ranking at the top of the SERP.
6. Advertising Expert
Ads on Facebook and Google are run by every company to get leads. For that companies hire advertising experts who can make strategies, handle campaigns by allocating budget for each campaign, and generate leads through it. If you have experience in running ads for Facebook and Google, you can apply for this job profile. If not you can anytime take up a course in digital marketing and learn everything about PPC (online advertising).
So, if you are interested in making a career in digital marketing, these are the best options. And if you are looking to become an expert in the field of digital marketing, you can sign up for the digital marketing training program at the Delhi Institute of Digital Marketing and get a job after the completion of the course.
Read More: Digital Marketing Becoming One of the Hottest Career Options In India, Here's Why!