Facebook Premium Ad is coming out with Showcase named program which is a premium ad program giving advertisers to target the highest quality videos.
The Ads which would be put by the feature of Showcase would be shown up in Facebook Watch, which is hosting the Facebook top tier of original and publisher content.
These ads which are put through the Showcase ads would appear within certain video content in the Facebook pages and the newsfeed.
According to the latest report, there are nearly 100 million people across the US on Facebook who watches Showcase eligible content each month.
The availability of the Showcase is only for the campaigns which target US audiences and it includes the following products:
1. In-stream Reserve: The appearance of the In-stream ads is either mid-roll or pre-roll. These placements are delivered to in-target audiences verified by Nielsen which are bought in advance at a fixed cost.
2.  In-stream Reserve Categories: This product includes all the features of In-stream reserve and it allows advertisers to target people within contextually relevant content. These categories include food, news, fashion/beauty, sports, and entertainment.
3. Sponsorships: It gives advertisers the opportunity for placing their ads in specific shows and allowing the advertisers to be the exclusive sponsor of a program for US viewers.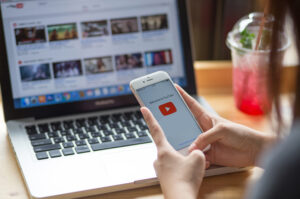 According to Facebook Premium Ad, Showcase could help advertisers in grabbing younger audiences which are otherwise difficult to reach on traditional tv.
A Facebook representative was seen quoting these," Showcase can help advertisers reach younger-skewing audiences that are increasingly difficult to reach on TV. Over the past three months, 43% of people in the US who watched In-Stream Reserve-eligible content on Facebook were 18-34 years old, compared to 28% of TV viewers."
The main motive behind the designing of Showcase is to provide advertisers to buy and measure video ad campaigns using similar processes that premium video and TV ad Buyers are known.
There is a guarantee to showcase the ads to a specific demographic and the price of these ads are fixed.
Read: Google Advises to Use Supporting Written Content while Uploading Video on a Web Page
Also, Read:
DIDM Opens Up a New Branch of Digital Marketing Institute in Kalkaji, New Delhi