By 2021, Global Workplace Analytics predicts that 25-30% of the workforce will be working remotely.
During the pandemic, companies have already transitioned to remote working or a mixed working set-up famously termed as 'Hybrid Working'.
As a business owner, you want to make sure that your employees have all of the tools they need to perform efficiently. You'll also want to make sure you have the proper equipment to run your business from home successfully.
As so many companies went remote in 2020, so did we.
As a result, we're providing the best remote work technologies that we've used both as employees and as team leaders today. This is so that all of you remote business owners reading this can set themselves up for success.
5 Remote Work Tools For Businesses & Employees
Teamwork chat

Project management software

Zoom

Acuity
Tool #1: Teamwork Chat
Teamwork Chat is a collaboration-focused instant messaging platform. Allows teams to communicate freely without compromising the productivity of the Teamwork Chat app. Best of all, it integrates with your teamwork project and is 100% free to use.
You can have one-on-one chats with your coworkers or build group chats to have a work chat with several people. You can also rename the group conversations to something more appropriate for you.
For example, if you do social media marketing for small businesses and have your entire team working on it. It could be a good idea to rename the conversation Social Media Team to keep things orderly.
Chats are instantaneous and provide a casual, rapid way of communication that can be used to replace quick office talks. Instead of using slow, formal email communication, you can talk back and forth to collaborate and get some work done.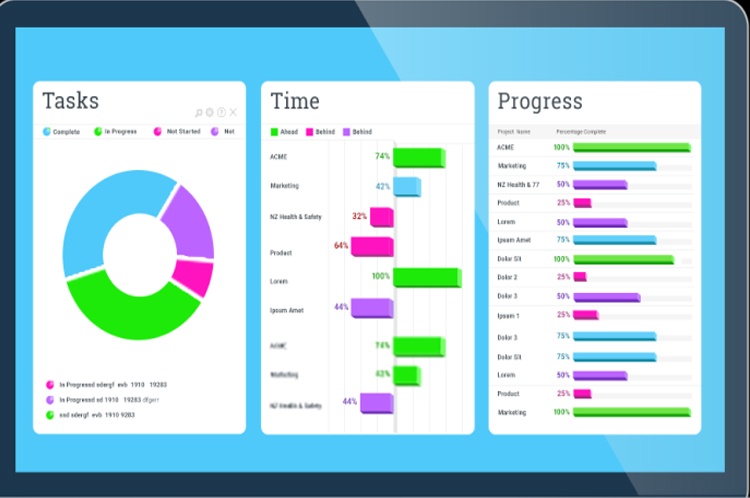 Teamwork, in particular, makes it simple to share gifs and emojis so that you can better convey emotions while you're not in the same room.
Tool #2: Project Management Software
We didn't include a specific tool for this in our list of remote work tools, so we'll go on to the next one. That's because every business's demands are unique, so you'll need to find software that meets your requirements.
However, the following are some of the most common project management programs for businesses:
Teamwork, Asana, Basecamp, Monday.
In general, project management software will automate some of your routine chores and provide your team with better structure and communication.
So, let's assume you're onboarding a new client.
For that client, you can establish a project and assign team members to work on it. You can then give particular project tasks to individual team members, each with their own date.
This is so that everybody knows what they're working on and they can check things off as they go.
And you can set up conditions so that some people's tasks are dependent upon other people's tasks getting done first and so on. This keeps everybody on the same page, and it also allows you to give your team clear expectations and deadlines even though everybody is remote.
Tool #3: Zoom
Zoom Meetings (abbreviated as Zoom) is a proprietary video teleconferencing software package developed by Zoom Video Communications.
During the COVID-19 epidemic, the use of Zoom for remote employment, distance education, and online social relationships skyrocketed. Zoom became the fifth most downloaded smartphone app in the world in 2020, with 477.3 million downloads.
Even while chats are convenient and quick, there are instances when you need to hash things out in person or use screen sharing to properly explain things.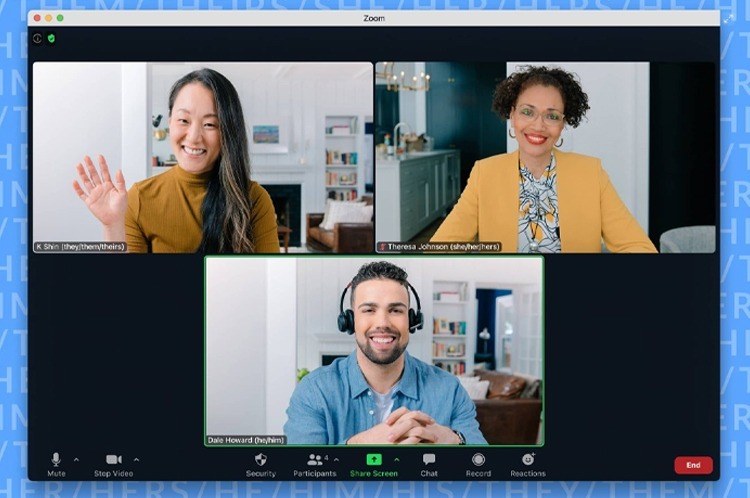 Alternatively, if you're using it for clients, it can be a terrific method to build trust in the same manner that an in-person session would. Zoom offers both free and premium options, so you may pick the one that best fits your needs. It has 10 million meeting participants logging on daily on December 31, 2019, which was a 2900 percent growth.
What are your thoughts? Have you ever used Zoom before?
Before we move on to the next remote work tool, be sure to have a look at our brand new social media ads training course, which is now available.
Tool #4: Acuity
Acuity Scheduling is a cloud-based appointment scheduling software that allows business owners to manage their appointments from anywhere in the world. Small and midsize organizations, as well as individual professionals, will benefit from the offering.
But Acuity has a lot more to offer than just booking appointments. Here are some of our favorite features.
Your calendars can be synced.
If you regularly use Google Calendars, you can link the two and it will notify you when an appointment is made.
You can set up SMS or email reminders that are sent automatically.
You can reduce no-show appointments by setting up an email marketing automation.
You have the ability to provide more than just appointments.
You can also sell gift certificates, packages, memberships, and group lessons, all of which can be tailored to your brand guidelines.
In the spirit of branding, read on to learn how to brand your business or to discover the benefits of branding.
So, if your business relies on clients setting appointments with you, we strongly advise you to investigate this program.
(How The Acuity Tools Works Learn With DIDM.)
Tool #5: Time Doctor
In 2012, the owners of Staff.com developed Time Doctor, a SaaS employee monitoring tool. It has capabilities like keystroke logging, screenshots, and internet usage tracking. A multi-functional personnel monitoring software with CRM and white labeling features.
The app will snap random screenshots of the user's screen every few minutes while they are clocked in.
However, this only happens if your team is clocked in.
As a business owner, you may use this to guarantee that your employees are productive and not just watching Netflix all day.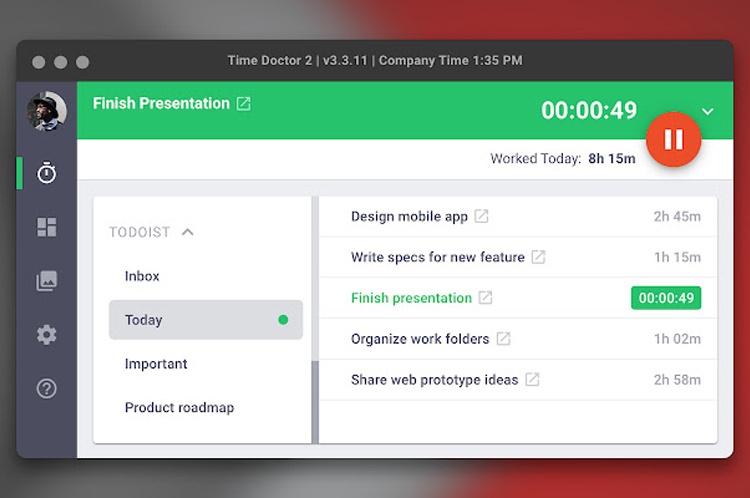 You can set up notifications to be notified if TD detects low activity for one or more of your employees.
Alternatively, if it finds "mouse movement" software installed on the user's machine.
This may appear intrusive to some, but the truth is that not everyone on this planet is trustworthy!
Hopefully, the dishonest people you're hiring aren't among them.
However, this program only assists in keeping a mild eye on everyone's productivity, much like you would in the office.
You'd have something to say if you passed by a cubicle and saw someone binge-watching Game of Thrones for 8 hours every day, right?
Just because you're now a remote firm doesn't mean the standards have changed. As a result, Time Doctor assists in holding everyone accountable. That concludes our top 5 remote work tools for you to consider adding to your toolbox!
Conclusion
These tools can only be used by workers who are allowed to work from home, and most occupations do not allow this. There are many benefits to working remotely. As an example, you can work in your pajamas, you don't need to spend time and money on traveling, and you can avoid office politics. Today, digital marketing is the Number 1 skill you can acquire to work from home. You can learn Master In Digital Marketing with DIDM's digital marketing course.