Any internet marketing strategy should include video storytelling as a key component. Brands can lay the groundwork for a successful video campaign by adhering to these three elements.
Video is becoming the new norm for visual storytelling in an increasingly digital environment. Given that video is a highly visible and powerful medium for communicating with a brand's audience, it's no wonder.
Beyond static photos, videos combine sound and movement to convey a powerful message, making them an essential component of any company's internet marketing strategy.
According to Databox, nearly 60% of marketers believe that video ads generate greater engagement than photos.
Every firm should look into developing video technologies that match the in-person experience, such as 3D and 360-degree movies, to build online experiences that engage with customers. However, getting back to the basics and understanding all of the essential methods that can improve a brand's video visual storytelling – one that reaches the correct audience and creates great ROI – is the key to employing these tools effectively.
Segment audiences for a personalized connection in videos
If the wrong audience is watching your video content, it's a waste of time. As with anything, the best results come from targeted communication that targets the correct customer. According to Accenture's research, 83 percent of customers are eager to provide their data in order to provide a more personalized experience. It's obvious that customers want their favorite brands to get to know them and their preferences.
Because one-to-one video personalization isn't always achievable, marketers can instead build one-to-small group outreach that categorizes customer data by age, gender, location, or activity. Consumers who live in a specific New York neighborhood can be targeted by a new restaurant that opens there. Customers who have previously purchased hiking gear or searched for camping products can be segmented by a store with a new outdoor clothing line. These grouped pieces can also help to inform the video's theme and storyline, resulting in meaningful interactions with viewers.
Use AI to boost efficient
It can require hours of human labor to manage video assets for each segment and campaign. In today's competitive environment, delivering video content requires a strategic approach that prioritizes speed and performance. This is where AI comes in to help enterprises increase efficiency and make it easier than ever to create and distribute movies at scale.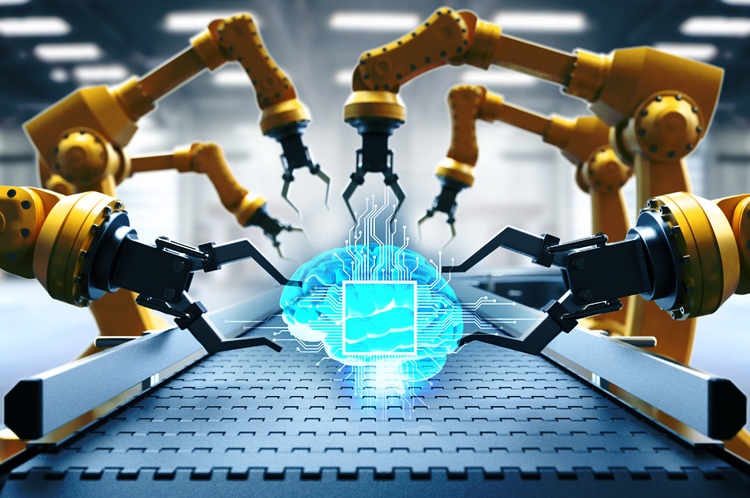 Teams may use AI to dynamically format, crop, and resize video content, live crop to ensure the main subject is always the focal point of the video, automatically transcribe audio to make subtitles, and generate brief previews to entice viewers to click through and see more. For real-time collaboration and on-the-fly content modifications, this technology may help expedite workflows with AI-based auto-tagging, structured metadata, and enhanced search.
Companies can be more efficient with video creation and distribution by removing the complexity of video management with AI, allowing them to focus on producing more engaging visual experiences that convert.(Learn How to Use AI To Boost Efficient in Your Powerful Videos With Delhi Institute Of Digital Marketing)
Measure videos performance with analytics
Brands must measure their video ads to see what works and what doesn't in order to determine success. Each data point will be used to inform the ongoing creative and marketing strategy, resulting in a higher video ROI. Marketers might begin by evaluating the following essential metrics:
How many people watched the video?

What effect does page location have on gameplay?

How does auto-play affect performance?

What cookies are linked to the viewer's account?

Was there any kind of call to action?

Which parts of the video were replayed and which parts were skipped?

Is there any evidence of a video abandonment?

When did the event of abandonment take place?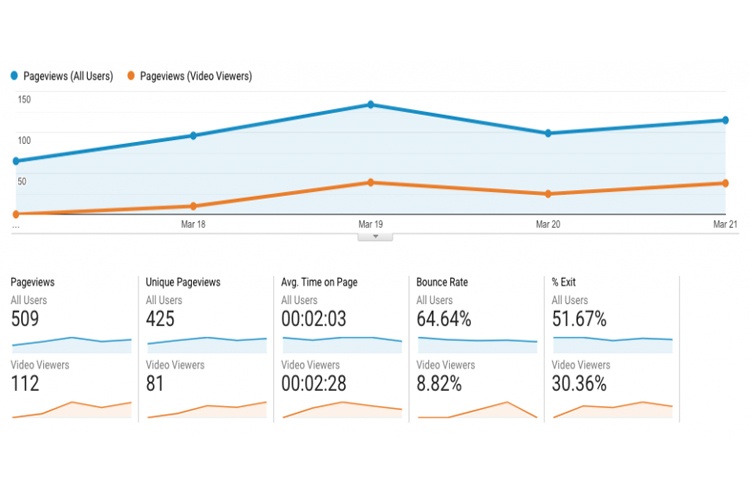 Brands may simply pivot their video content and distribution strategy based on the findings. As marketers gain more experience and understanding of the various components of video storytelling, these KPIs should be updated and adjusted over time. With measurable goals, marketers can keep track of what's occurring with their video content and use a sound plan to enhance and optimize those metrics.
Brands can win with personalized, high-performance videos
It's impossible to overestimate the power of video visual storytelling. Consumers have swiftly acclimated to all things video, as evidenced by the pandemic, making video an increasingly more important part of a brand's online marketing strategy in the future years. Brands must now, more than ever, understand their target audiences in order to develop immersive and compelling videos that resonate.
By using these three primary pillars, you can build a solid basis for delivering exceptional video storytelling to your customers. Marketers can then go on to new video trends that will take their video content to the next level once these have been established. In the end, the brands that send more tailored, high-performance films to customers throughout the buying experience are the winners.
Conclusion
Video marketing is currently the biggest thing that helps in lots of engagement for social media. Listed were the 3 other strategies for video storytelling that can help engage your audience. To learn video marketing strategies in depth, join DIDM.
Read More- 5 Remote Work Tools to Make Your Day More Productive