The digital marketing landscape develops so rapidly that it's nearly hard to predict what prospects the future of digital marketing will bring.
We've seen new technologies, a social media backlash, and influencer marketing mature from its early days as a legitimate and strong marketing channel in its own right during the last year or so. What are the most important content marketing trends for 2022 and beyond?
 2022 Marketing Predictions
There are three significant developments in the digital marketing sector that everyone will be discussing. The first is the revival of Content Marketing as the primary marketing strategy for firms. Prior to the pandemic, startup founders and B2B SaaS marketers might contemplate purchasing social media ads to expand their businesses.
They're now focusing even more on content marketing. The reason being  Google advised us that the best method to rank for buyer searches is through content marketing. According to the Content Marketing Institute, more than two-thirds of marketers want to increase their content marketing spending in 2022, with one in five planning to increase their budgets by double digits.
AI-generated content is the second bug trend. We'll start to see the value of an AI-powered content marketing strategy. If 60-70 percent of the content we make goes unused, AI will compel us to rethink what we create and why we create it.
You may be surprised to learn that for more than two years, publications such as the Washington Post and others have been utilizing AI to generate templated material (think sports scores and highlights, or crime stories).
We've tried a few of these services and have yet to find one that can produce high-quality blog content or long-form articles at the level required to rank for search or respond to technical or professional thought leadership needs. However, that future may not be too far away.
Employee activation is the third most important trend. Our best storytellers are our existing employees from across the company, but AI will tell us what to create. Every organization requires a strategy to engage these people as both content creators and distribution channels for that material.
The paradox of AI, as I like to call it, is that the more robots tell humans what to do, the more we'll need our inside experts to generate and disseminate that material. (Join Best Digital Marketing Course in Delhi to provide your career with a perfect platform)
There are a few points on which we agree. For the time being, content marketing isn't going anywhere. But, as we approach 2022, what additional digital marketing trends might we see?
Voice-powered Everything
Smart speakers and "assistants" have been around for a while, but they truly took off in 2017 and 2018, as people lost their inhibitions about talking to their phones and a slew of new consumer gadgets, such as Amazon Alexa and Google Home, hit the market.
There's no reason to believe that the mobile trend will slow down, and users will increasingly want to connect with their gadgets via hands-free technology. Voice search is thought to fuel more than half of all search inquiries.
With the rise of voice search-enabled smart gadgets, marketers will have additional options to promote to those who own them. When Amazon started offering cheaper Kindle devices in exchange for agreeing to receive marketing emails, it saw an opportunity. Targeted Alexa ads are already in the works, and the rest of the gadgets will follow.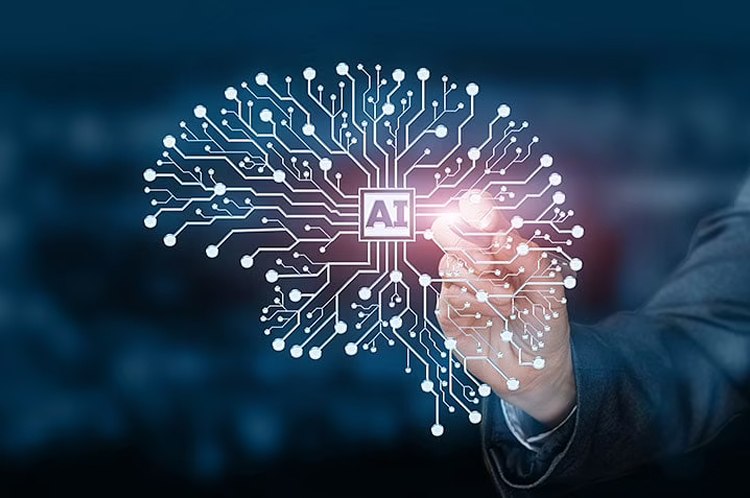 Marketing and Support Technology Powered by Artificial Intelligence
For a long time, artificial intelligence has been extending what's possible in the realm of digital marketing, but in the coming years, we'll witness exponential jumps in what this technology can do.
As machine learning algorithms get more complex and are able to mimic human beings with almost eerie accuracy, chatbots will become a customer service standard and will begin to replace real humans more regularly.
Chatbots enable you to take advantage of this trend without putting additional strain on your workforce and resources. Marketing is becoming more conversational and individualized, and chatbots enable you to take advantage of this trend without putting additional strain on your staff and resources.
Artificial intelligence is also being employed in advertising. While it hasn't quite reached human levels of creativity, Google is already using AI to optimize campaigns by recognizing the most effective ad styles and language and automatically changing based on user engagement. (Join Best Digital Marketing Course in Noida to provide your career with a perfect platform)
The Future of Social Media
You may believe that social media is already ubiquitous, but it still has room to expand. While the future of social media maybe something a little more sociable, the expansion of these platforms is unlikely to slow anytime soon.
You may believe that social media is already pervasive, but there is still an opportunity for it to grow. Social media will continue to infiltrate every aspect of our lives and become genuinely integrated with both online and offline businesses.
Social media has spilled out of the screen and into the real world in an episode of the dystopian Netflix series Black Mirror, where people score their interactions with others and are given better housing, jobs, and social standing based on their total rating.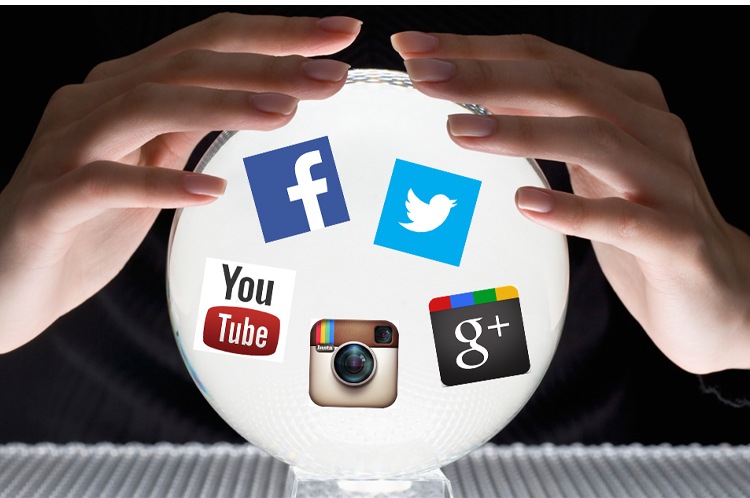 Is this science fiction? Maybe for the time being, but the future isn't that far away. Most of your phone's apps are likely already exchanging data with your social media networks, and companies and recruiters are increasingly screening social media accounts prior to interviews.
What does this signify in terms of marketing? As AI algorithms employed in social media get more complex, it will be possible to have a better understanding of each client as a person and offer more tailored offers and services. (Enroll with Best digital marketing institute in Gurgaon to get placement in reputed companies)
Micro-influencer marketing is on the rise
Influencer marketing has exploded in popularity in recent years, with top influencers on platforms such as Instagram and YouTube amassing millions of followers and earning six figures from commercial deals.
Influencer marketing, on the other hand, is still in its infancy, and while it delivers a high return on investment when compared to more traditional advertising channels, there are still some challenges to be worked out.
Fake followers are still a problem that has to be addressed, and there have been a few significant instances where brand/influencer relationships have gone awry.
As more and more sponsored articles are accepted, big-name influencers' power is eroding, lowering the legitimacy and effectiveness of their recommendations.
As more and more sponsored articles are accepted, big-name influencers' power is eroding, lowering the legitimacy and effectiveness of their recommendations.
As consumers continue to value personal recommendations over being sold to, it will make sense to spend more on "micro-influencers" – social media users with a tiny but loyal following who can offer genuine marketing messages to a receptive audience.
Influencers' power will be judged not by the number of followers they have, but by the personal relationships they have with each one.
Augmented Reality Becomes Commonplace
Do you recall the Pokémon Go mania from 2016? The smartphone game was not only a brilliant illustration of how augmented reality can be applied in video games, but it was also a marketing opportunity, with businesses jumping at the chance to sell to customers hoping to catch a Pokémon or two on their doorstep.
Augmented reality isn't just a gamer's gimmick. It's becoming more and more popular as a way for businesses to communicate with their customers. Fashion brands are starting to use augmented reality to allow customers to virtually try on outfits in the comfort of their own homes. Ikea now has a virtual reality catalog where you can place furniture in your own home, and fashion brands are starting to use augmented reality to allow customers to virtually try on outfits in the comfort of their own homes.
Expect to see more firms hop on the augmented reality bandwagon, with the technology gradually becoming more commonplace with legitimate marketing aims, rather than a charming trick.
Video Overtaking All Other Digital Channels
For years, smart marketers have understood the importance of online video; in 2015, The Washington Post forecasted that by 2020, the video would account for 80% of all online content.
We're not quite there yet, but the video is proving to be a powerful medium, with live streaming video, in particular, seeing a significant increase in the last year or two.
Video marketing can be highly powerful at increasing engagement, and the consumer thirst for video shows no signs of waning – YouTube has already surpassed Facebook as the second most viewed site on the internet (Google is number one, naturally).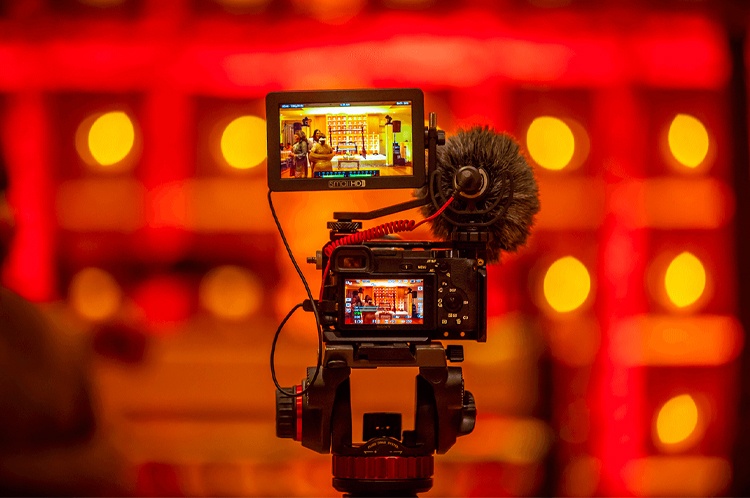 You're already behind if you haven't properly embraced video in your brand promotion, but it's not too late to catch up. Exciting things are becoming possible with the combination of live video and augmented reality, and original and creative videos are sure to be the main content channel winner as we approach 2019.
Going Back to Basics with Employee Activation
Of course, all of these technological advancements are wonderful, but we must not lose sight of the fundamental concepts that define a great marketing plan and a successful organization.
Employee activation will allow your company to get the most out of every employee, allowing them to act as brand ambassadors and increase sales and conversions in a more genuine and authentic way than any advertising campaign could ever be.
This is, in my opinion, the most important B2B marketing trend right now!
In keeping with the micro-influencer marketing trend, when your staff is engaged, they will function as micro-influencers for your business. They will act as your most devoted cheerleaders if you are successful in hiring folks that connect with your brand values and help their passion for what you're attempting to achieve growth.
As our reliance on technology rises, more companies are discovering they need to be more "human" and engage their employees' storytelling and organic sharing capacity — this is the "paradox of AI" as we learn to coexist with robots in this bright new world of possibilities.

READ MORE – Does My Business Need a Website?