In the world of Digital Marketing Course, the marketers are often being stucked at Backlinks Vs Content for the SEO's better ranking.  Are you confused about where you should be putting your focus on? In this post, I will help you by answering your question. Almost every business owner and marketing team has the same question. The good news is, there is a very easy answer.
Backlinks Vs Content: Why needs to Choose Content rather than Backlinks? If you have to choose one among these two, choose the content. With the help of Digital Marketing Course one can become highly skilled person in order to make the site ranking good by choosing content over Backlinks.
Let's solve the Backlinks Vs Content puzzle by the following Reasons: why you should choose content over Backlinks?
Content is for the users whereas Backlinks are meant for SEO purposes. We craft Content for users to gain engagement in your site, drive impressions for ad space to sell your products, and fill out lead forms. Without content, it is impossible to get backlinks.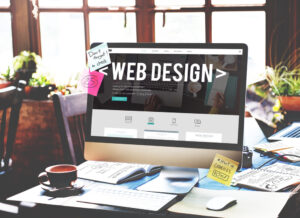 Backlinks Vs Content: Why people link with Content while developing Digital Marketing plan for the site ?
Another reason for saying that content is more important than backlinks is because the person needs a reason to link to your site.
You can do it by creating informative resources, sharing data, ways to complete a specific task you have created something important for the people to engage with. It is only the content that creates the reason for the link and makes everything appear naturally.
Backlinks Vs Content: Content Defines a Page's Goal
The perfect Digital Marketing plan says that Backlinks usually do not always define what is on the page? but it gives an idea about what could be there only if they are keyword rich. However, content defines a page topic by using header tags, title tags, internal links, and schema.
It is essential to understand which is more important Backlinks Vs Content, thus the importance to include a mix of the types of backlinks including Brand links, Keyword rich and citation Do follow, no follow, sponsored, UGC News or media, content producers and blogger, comments from forum and communities, local guides, directories, and industry resource sections.
These are the things that occur naturally. It is not recommended to build and focus on any one of them. However, it is essential to have a natural-looking mix, if you lack in it you could wind up with a devaluation or manual section.
Backlinks Vs Content: Digital Marketing strategy confirms that your Content helps With Site Structure
The content might help you build the structure of the site and architecture through internal linking. This differs completely from the rank building, which is done for SEO. By building a natural internal linking structure you are trying to guide the audience to resources and purchasing option from useful content.
It is a good way because it helps the visitors and search engine spiders to discover the pages that are important and topics naturally. Backlinks are important to help rank your website. However, content works throughout all the channels from SEO to PPC, referral traffic and media coverage. Good content also helps to generate backlinks. So focusing more on content is necessary.
Learn more about creating quality content and backlinks for your website with the Delhi Institute Of Digital Marketing's advanced course.