Hopefully, users will soon see the upvoting and downvoting on comments over Facebook. As Facebook recently has been seen spotting the testing for users to upvote and downvote in comments.
The test made by Facebook right now is only limited to the Android application. As usual, this is common when any tests in this application take places.
This changes in the Facebook application is probably inspired by that of Reddit in which users are able to moderate itself up to a certain level by the upvote and downvote buttons.
The message which read over Facebook application of "Support comments that are thoughtful and demote ones that are uncivil or irrelevant." Proves the similarity in the intention behind Facebook's upvotes and downvotes button testing.
The Functionality of Facebook with Upvotes and Downvotes
The most puzzling thing about this testing is that the comments with zero upvotes are shown before the comments with two upvotes.
While on any other platforms, usually, people see the comments with most upvotes on the top which indicates that the comment is more valuable and relevant to the post.
And similarly, downvoted comments are shown and sent to the bottom. But this is perhaps not the case with the testing going through in Facebook android application.
But we could also think it is the other word that this is just the point of testing and there would be changes coming through this in recent times. Or who knows this could be the Facebook way of ranking comment according to the upvote and downvote which is slightly different from rest another platform.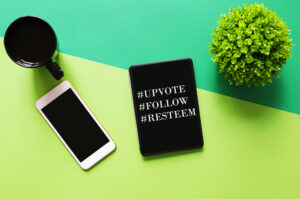 Moreover, Facebook is still working on the proper functionality of upvote and downvote button on the comments. People will see the main and updated version in its best form.
This is more of a diplomatic solution provided in moderating comments which we are not able to delete ourselves. Although according to the believes Facebook will still let pages delete comments if they wish.
Conclusion:
Pages will get much benefitted by Upvote and downvote buttons as they will get so many comments and would leave no time for pages manager to read it. Users will help the pages manager by demoting the uncivil or irrelevant comments to the post.
The quality of the pages will certainly improve by this feature as comment sections will be modulated. And time will decide whether Facebook is rolling up this feature publicly any soon.
Read: The 7 Advantages of doing Digital Marketing
Also, read: Google Ads to Introduce Recommended Columns