Delhi Institute Of Digital Marketing is continuously catching millions of eyeballs for nurturing young minds to make people aware- what Is Digital Marketing. In the sequence of providing the best learning experience, DIDM has successfully organized a Seminar on Digital Marketing at IAMR College Ghaziabad.
The workshop experience has been provided by the highly experienced trainer Pawan Kumar. In recent years he has trained several students on how to run advertisement campaigns on Instagram, Twitter, and Facebook. The DIDM's Trainer head, Pawan Kumar has informed IAMR students on how to implement Digital Marketing Practices along with its benefits and uses.
What Are The Goals Of The Seminar?
Since the realm of Digital Marketing is pushing several youngsters towards a better future. Hence, the workshop aims to guide these students on the assets of digital marketing or how to execute the digital marketing plans. What IAMR students learned in the Seminar?
Students learned about how to transform their regular life to the world of digital marketing. Also how the internet is changing consumer behavior with new rules and perspectives.
What are the tools required to implement in Digital Marketing.
How to develop Digital Marketing strategies and plans. Furthermore, the task involved in website building, optimization, use of social media, and analyses.
Use various examples of brands and case studies of marketing campaigns, Pawan Kumar has explained how Google ads perform in developing your business's visibility online.
Alongside, the Seminar has also shared deep insight of Digital Marketing Modules included in Master In Digital Marketing like SEO, Content Marketing, Email Marketing, Social Media Marketing, and Website Development.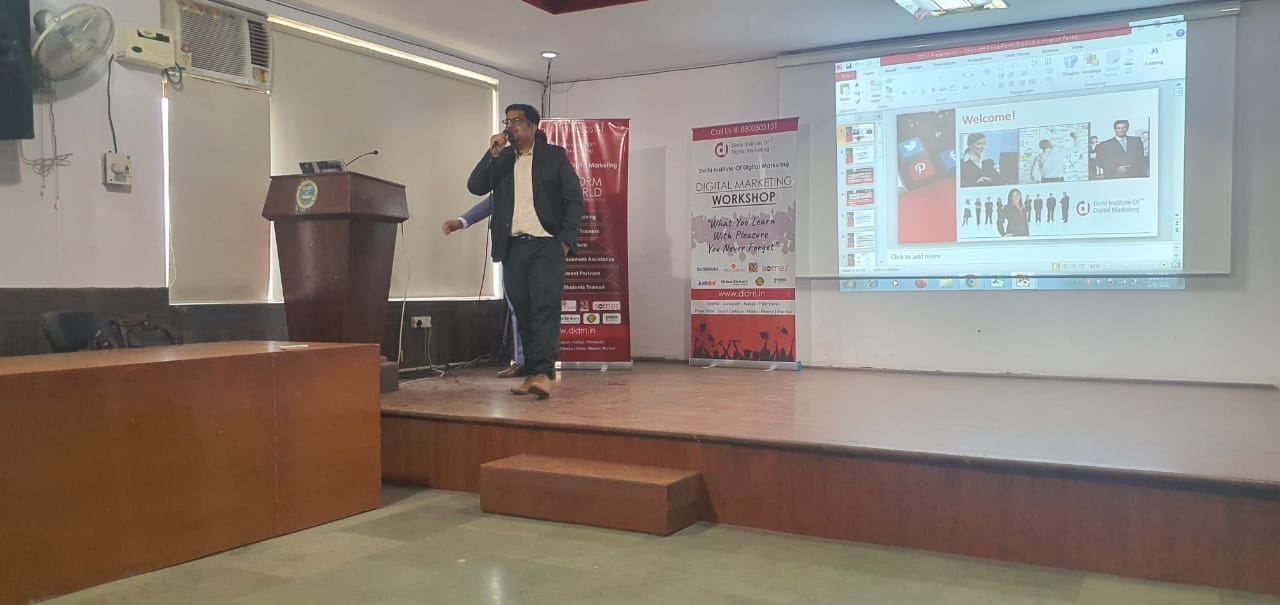 Participants Involvement in Seminar At IAMR College
Providing their time and focus on the practice of Digital Marketing, the workshop has conducted to make participants understand the value of Digital Marketing Professionals in Corporates. Why many media organizations and e-Commerce required highly trained Digital marketers to run their business online.
How digital marketing is useful for business managers in many companies. How people are developing skills of earning money online via freelancing.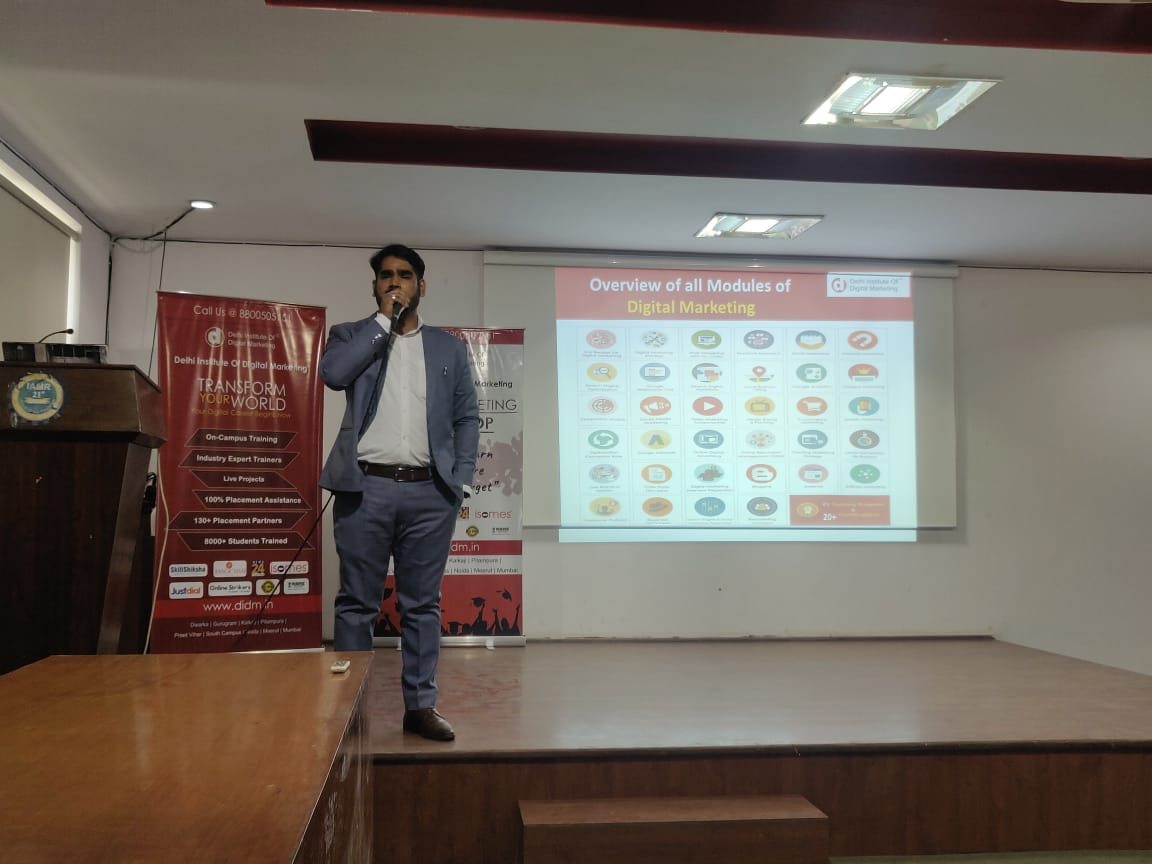 What Are The Topic Highlighted in Seminar at IAMR College?
The Seminar comprises a number of topics mentioned below:
Do's and Dont's of Digital Marketing. With the help of case studies, the students have learned the strength of social media campaigns and how to manage brand image online.
Digital Marketing tools and techniques on how to succeed in the highly competitive age of Digital Marketing.
Overview of social media. Highlighting the difference between traditional marketing and digital marketing.
Search Engine Optimization to compete with the competitors and ranking sites on the search engines.
Overview of Google Ads, Google Analytics, PPC, and Search engine marketing.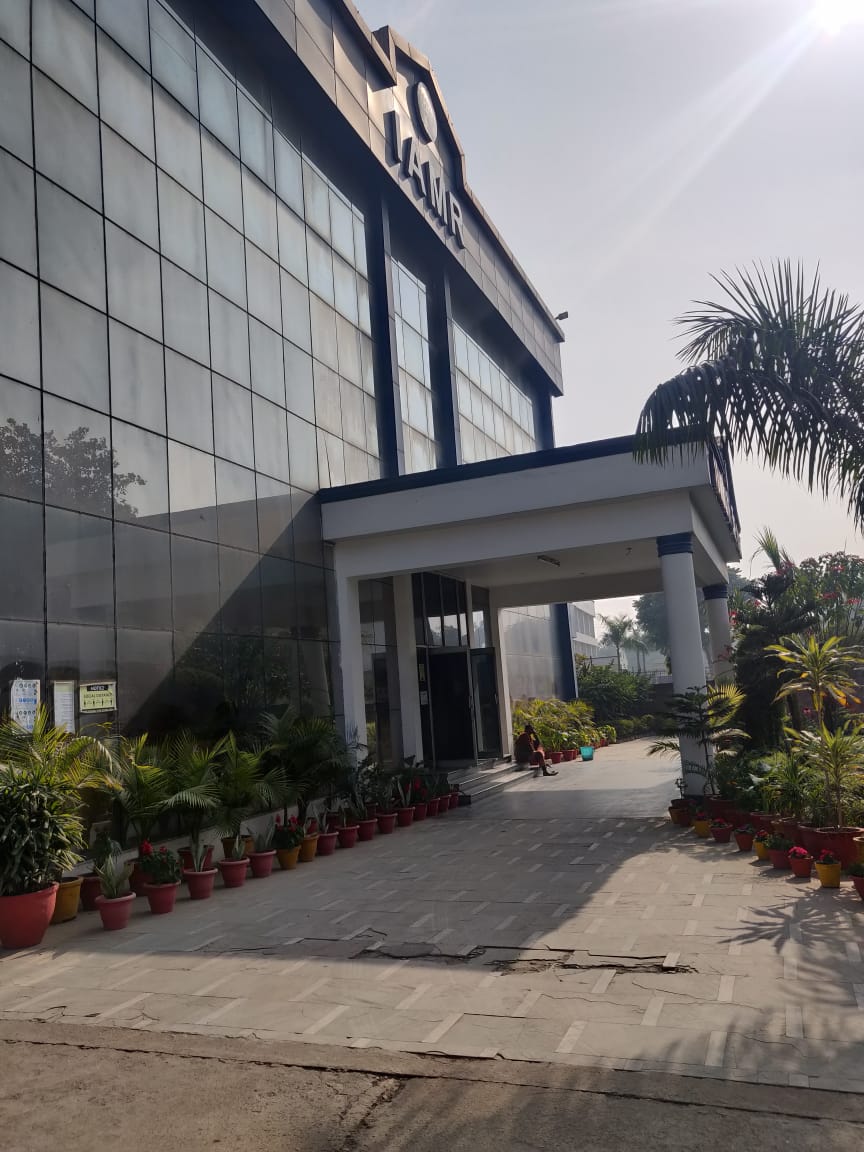 Conclusion
IAMR College Ghaziabad is a group of institutions that believes in developing students professionally for medical science. With the help of DIDM, the best digital marketing institute in Noida and  Delhi has conducted a workshop or seminar for its students. DIDM providing the best digital marketing course in Gurgaon and Delhi has played a huge role in providing the best learning experience in digital marketing.
Read More: THE GROWING TREND OF B2B INFLUENCER MARKETING: 7 BRANDS DOING IT RIGHT