Google is set to revolutionize the Search landscape with a new update to its "helpful content system". This system update is designed to detect and elevate "hidden gems" buried deep in the web, thereby increasing their visibility in Google Search results. Notably, Google's update signifies the system's capability to both demote unhelpful content and promote valuable information concurrently.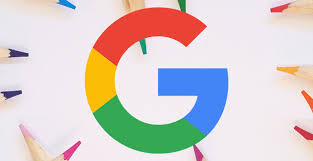 Digital marketing expert Glenn Gabe highlighted this shift, seeking confirmation from Google's Search Liaison, Danny Sullivan. Gabe asked, "With this update to the helpful content system, will the system soon be tackling multiple tasks (demote + promote)? I know in the past you said it could be expanded, so I wanted to make sure I understood this correctly."
Read Also: Will Digital Marketing Ever Rule the World?
Sullivan confirmed via Twitter, stating, "The helpful content system will be working to identify and show more 'hidden gems' on Search, while still ensuring unhelpful content does not perform well."
This development implies that Google's "helpful content update" is designed to not only demote content identified as unhelpful, but also to seek out beneficial content from the far reaches of the web and elevate its search engine presence.
Currently, Google's official 'helpful content' page primarily discusses the negative implications of unhelpful content. It reads, "The helpful content system aims to better reward content where visitors feel they've had a satisfying experience, while content that doesn't meet a visitor's expectations won't perform as well." Further emphasizing its commitment to user experience, it states, "The system automatically identifies content that seems to have little value, low-added value, or is otherwise not particularly helpful to people."
Read Also: Get to know India's Top 10 Bloggers and their Earnings
Google's new initiative for revealing "hidden gems" in content is expected to be incorporated into this official document once the update is rolled out. This marks a significant development in Google's effort to continually improve the user experience and to ensure the most relevant and valuable content is easily discoverable through its Search platform.