How to become a digital marketing expert is the most trending query nowadays. Building skills in Digital Marketing is helping out people in getting job and career growth. This blog provides a complete insight on how to develop skills for Digital Marketing or how do I become a Digital Marketing Expert either by free learning sources or paid sources like the Digital Marketing Training in Gurgaon.
Almost a decade ago, nobody knew about digital marketing or just a handful of people were aware of the revolution which digital marketing was about to bring to the market. During this time traditional marketing and fundamentals of traditional marketing were the major concerns for the marketers.
But now things have been changed and it has changed off very fast, all the businesses and entrepreneurs are eyeing now the use of digital marketing. How to become a digital marketing expert is the new race that everybody is running.
In This Blog Post:
What Does Digital Marketing Specialists Do?
How Can I Teach Myself Digital Marketing?
What Qualifications Do I need For Digital Marketing?
What Are The Common Ways To Become Best Digital Marketer?
 The main question which comes across almost every individual who wants to be a digital marketing expert is which digital marketing Training institute Gurgaon would help him to become the leading digital marketer or a reputed digital enthusiast.
Here are the Major Modules of the Digital Marketing Course:
Search engine marketing
Social media marketing
Social media advertising
Marketing automation
Analytics
But it's quite hard for people to believe and becomes quite difficult for making them understand that they could actually become a digital marketing expert. The first and the foremost thing which is needed is to start becoming a digital marketing expert is believing that you could be one.
What Does Digital Marketing Specialists Do?
If you're looking for something a multitasking Job for making a brand viral on Internet then You must consider yourself as a Digital Marketing Specialist. Traditional Marketing is no longer attractive as it used to be in earlier ages. A Digital Marketer is a person who drives his efforts towards the identifying target market, creating a brand image, providing quality content to its audience. Overall he's a doctor of your brand's online image.
To learn How do I become a digital marketing expert one should know about the role of Digital Marketing Specialists. Digital Marketers can choose to specialize in certain areas, like SEO, PPC, Display Media, Social Media, and Mobile Marketing. Additionally, they can be experts in some more areas to work as a digital marketer.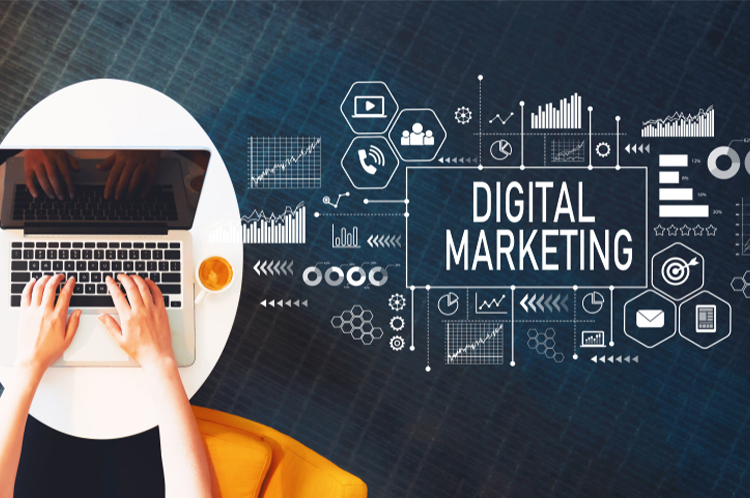 How Can I Teach Myself Digital Marketing?
To learn Digital Marketing by own, one must grow its basic understanding of Digital Marketing. The person can prefer to read top Digital Marketing blogs and videos on Youtube. Also, it can be started by writing blogs on the chosen niche. There are many platforms like Google and Skillshop where one can learn free of cost.
The answer to many of your question is there when you start learning about digital marketing, and your few questions which will be easily solved are as follows:
How Can I become a senior digital marketer at some multinational companies?

What are the ways of learning marketing tactics that nobody else uses?

How to showcase me as a brand which every other company will approach to hire?
What Qualifications Do I need For Digital Marketing?
There is no fixed requirement for learning Digital Marketing except a basic understanding of the Internet and Social Media. Digital Marketing is open for every people who want to learn how to earn money online, how to help your small business online, and how to get a well-reputed job. Also if you want to develop additional skills that can help you in Digital Marketing, then one must learn Graphic Designing and Content Writing.
What Are The Common Ways To Become Best Digital Marketer?
Digital marketing is not something that you would learn in one day but something which would require continuous learning and practicing. But the market now is so much dependent on digital marketing that each and every module of digital marketing needs an expert for it.
Integrated or Advanced Digital Marketing.
The main thing involving becoming a digital marketer is being able to conduct high-quality digital marketing campaigns that would help brands grow right scratch and for doing this you will need to be an expert of all the skills mentioned above. 
Answering FAQs
Q.1 How To Become A Digital Marketing Expert?
To become a Digital Marketing Expert, there are a number of methods to get into the role. In recent days, there's no specific educational qualification and work experience required to become a digital marketer. It perhaps requires a basic understanding of social media and the Internet.
Q.2 How To Become A Digital Marketer With No Experience?
Start blogging. Don't rely on jobs and training to become a pro in Digital Marketing. Nowadays, there're a number of self-made digital marketing experts, who're learning everything about blogging and making website on WordPress. It will perfectly train you in SEO, Social Media Marketing, Affiliate Marketing, Google Adsense, Google Webmaster, and Google Search Console.
Q.3 How To Become A Digital Marketer With Without A Degree?
A digital marketing expert says that a degree in Marketing is not required or compulsory but it can be helpful in many areas, for example, to get a job in MNCs with a good package. However, getting a job in digital marketing without a degree is possible. One can enhance its learning with boot camps, books, blogs, and self-practice.