If you want to mark your business on the online platform, you should develop a digital marketing strategy. A web marketing strategy is a strategy in which you can grow your company by adding more customers to your sites and earn more contacts that can turn into your conversions. (Learn creating best digital marketing stratgies with digital marketing institute in Gurgaon)
Do you really know what digital marketing strategy is, or do you know how to create it? At DIDM we will let you know what a digital marketing strategy is and how you can create a successful digital marketing action plan.
What is a Digital Marketing Strategy?
A digital marketing strategy explains a series of actions that are used by online marketing channels to conceive various goals. A digital marketing strategy will let you build and launch online strategy plans with success. Your business must have a unique and best strategy that fit your needs and build up your
plans so that you can reach your goals.
If you will set your plan or your goals then it will be easy to grow your business. Whether you make short-term goals or medium-term goals but this will help you to achieve long-term goals.
How digital marketing campaigns and digital marketing strategies differ from each other?
When you learn about digital marketing strategy you might think that digital marketing strategy and digital marketing campaigns are the same things. No, digital marketing strategy and digital marketing campaigns are not the same things.
Digital campaigns are those which you use to achieve the goals of your digital strategy. If you want to create a digital strategy you should use internet campaigns. Your online strategy will help you to build successful and strategic campaigns. A top-notch internet marketing strategy will help you to earn valuable needs and revenue for your business.
How can a digital marketing strategy be created?
1. Create buyer personas
If you want to launch your online marketing strategy you must know whom you have to target. You can't have a successful strategy if you don't know to want your products or services. Buyer personas are those that represent the people who are interested in your business.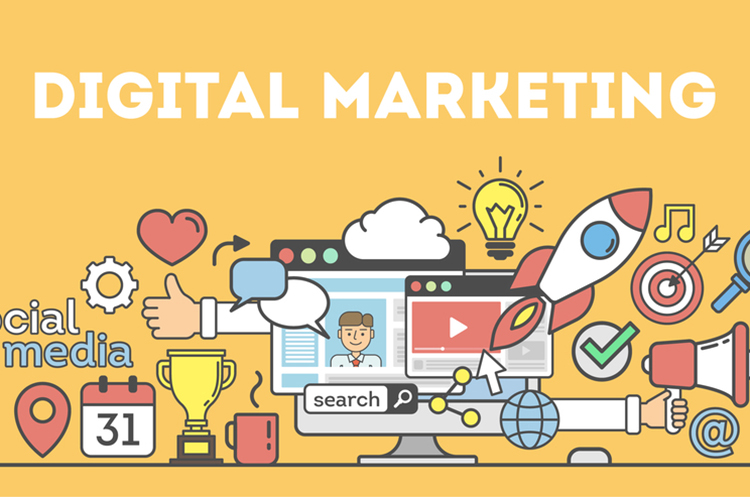 You can create buyer personas by research and take their interviews to know more about
them.
You can also know their interest and hobbies or you can say that any personal information. This will make your strategy and determine which channels you should use to reach customers.
2. Set your goals
You can't create a strategy without your goals. whether to earn profits or anything else you'll have to set strategic goals so that you can achieve your overall goals. You must know about S.M.A.R.T goals for your digital marketing strategy. (Solve any kind of problem for online promotion with digital marketing course in Gurgaon)
SPECIFIC: your goals are set exactly to what you want to achieve.
MEASURABLE: when you set your goals you want to know whether you can accomplish
your goals or not.
ATTAINABLE: you should make competitive goals but not that which you can't achieve.
RELEVANT: your goals should be relatable to what you're trying to achieve. it should not be
out of your business.
TIMELY: when you set your goals you should make the time limit to achieve your goals. you should have to give yourself a deadline to achieve your goals.

3. Audit your current Digital marketing strategies
If you want to make your digital marketing strategy process better, you must audit it.
Earned media. It is a free media you get for your business. Its publicity comes from the efforts. If anyone
praise for your business and you didn't pay them to say it then it is earned media.
Owned media
It is the media in which your name is attached to it or media that you created like blogs, social media profiles. You can make improvements to your owned media to increase the engagement on your
sites.
Paid media
it is the media in which you pay for to advertise your business. auditng also helps you to find
gaps in the campaign to achieve your goal you have to increase your budget.
4. Establish your budget
You must have to establish your budget on whom and how much you have to spend on anyone. If you will have marketing tools it will help you to run your campaign. Establish your budget
and tools before launching and setting up your strategy.
Digital Marketing is advertising, promoting, and marketing your goods and services with the help Internet. Digital Marketing is done through Search Engine Optimization (SEO), Social media, and many tools.
Digital Marketing is not free, neither it is not cost-effective. It is actually productive; it is a 2 way of communication. The major goal of digital marketing is to bring more traffic to your website.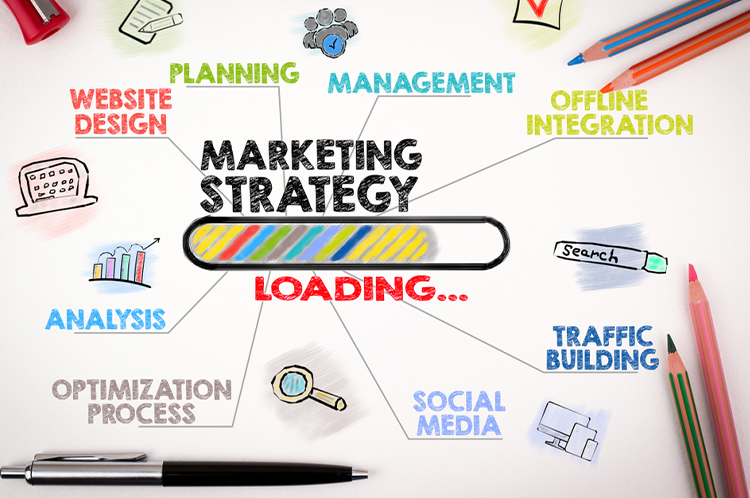 The Privilege of digital marketing is that all of the strategies work together in harmony. An effective digital marketing strategy will also boost your traditional marketing, providing your target audience with cohesive messaging. (learn how to boost traffic on your website with best digital marketing course in Gurgaon)
Q1- How often should I update my website?
Websites which do not update their sites for longer periods or post new content are likely to perform unwell on completing any of their digital marketing objectives. Regular upload on your sites is more beneficial as it makes you recognized to Google as well as produces more leads.
Q2- What content should we create?
There can be no particular answer to this question as it varies from one business to another. All a digital marketer can say is create content which your buyer finds relevant and in accordance with your business. Leading businesses include blog posts, articles, ebooks, infographics, videos, newsletters, and beyond to make it powerful. (earn online with digital marketing course near me)
Q3- How do you start digital marketing?
We suggest starting digital marketing by brooding about your readers and your priorities. This can guide you to decide which digital marketing tactics are accurate for you. For example, if you're advertising a product geared toward individuals close to retirement, Instagram and Snapchat probably don't be for your business, whereas LinkedIn and Facebook would be an excellent choice for your audience.
Read More: How Digital Marketing Trends will Make Your Business Grow Online?