A number of rising business organizations are struggling to find how to increase followers on Twitter or developing the best strategy for doing it. Being a micro-blogging platform where one can post within 280 characters, Twitter is sometimes a challenge to increase followers on it. All the other platforms such as Facebook and Instagram, and LinkedIn because of its brevity sets. Twitter is a platform where a user shares brief thoughts. Also, Twitter increased character limitations from 140 to 280. Twitter tools are the most important part of the social media marketing that can be learned with the best digital marketing course in Gurgaon.
Twitter was launched in the year 2006 and to date, it's successfully maintaining the brevity formula and attracting lots of users.
Twitter had banned millions of fake accounts to make it free from threats and spam which did impact in its user base but it continues to gain high engagement with daily active users increasing. Social media marketers are still looking for ways to gain followers and working towards a growing Twitter audience to furnish various marketing needs.
What are the best Twitter Tools To Increase Followers in 2021?
Let us look at the four of the best Twitter tools to increase followers:
Twitter Tools To Use in 2021: Owlead
Owlead's work towards increasing Twitter followers and having a massive base. It also finds and filters the account that matches your target audience. This also ensures that you're not only increasing your followers but getting authentic accounts that may benefit from your product or services.
Owlead does this by allowing users to set audience filters, which includes:
Keywords in a Twitter user's bio
Language
Geographic location
Gender
Owlead analyses the account and automatically follows and unfollows without requiring human intervention. With Owlead, you can also track audience growth and help you understand your audience better, including their demographics and interests. Grow your career with social media marketing by digital marketing course in Gurgaon.
Twitter Tools To Use in 2021: Hootsuite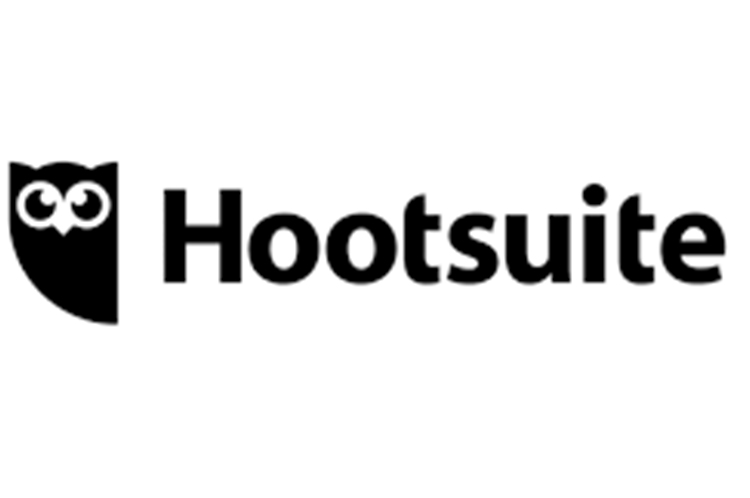 Hootsuite is a social media marketing tool that helps you manage multiple profiles across a wide variety of social media platforms at the same time. It is one of the best tools for agencies and enterprises with sub-brands.
From a single dashboard, Hootsuite makes it convenient to monitor conversations, tracklists, must learn how to become a digital marketer?
Twitter presence and increase your audience
Scheduling tweets
Using UTM codes to monitor the content that attracts the most traffic
Monitoring @mentions
Hootsuite also releases helpful guides on various topics.
Twitter Tools To Use in 2021: Crowdfire
Crowdfire's friendly interface and its mobile app make it a popular social media management platform among many small business owners. Crowdfire Plus plan allows users to add 10 social media accounts. It also introduced Mentions that help users to perform better and stay on top of their brand on Twitter. They also help to track mentions, comments, and sending replies through notifications received in your team inbox.
Another feature on Crowdfire
Scheduling posts in bulk
Adding and managing team members
Replying to social media mention with the app itself
Crowdfire social media analytics also cut the effort that requires digging through your data, provide
All your analytics insight on a profile, individual post, and competitor basis in one place.
Twitter Tools To Use in 2021: Tweepi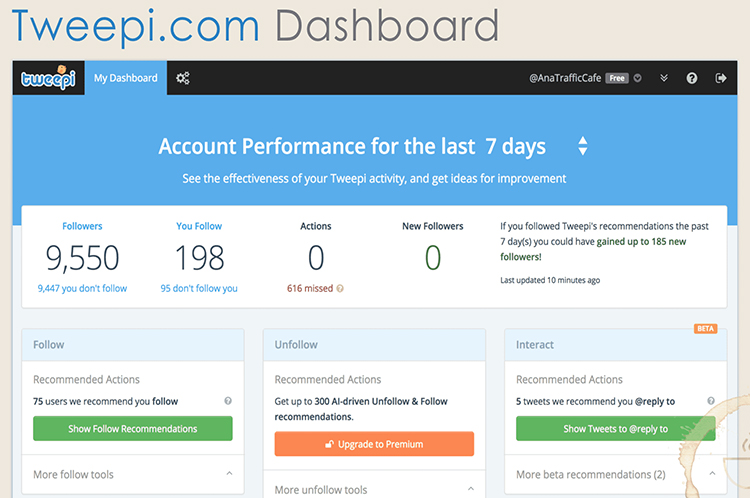 Tweepi is a Twitter-based platform that uses artificial intelligence to grow your audience on the social network.
By implementing AI, you need to invest your little time on the tool every day. Tweepi works towards growing your followers. It also helps you focus more on goals such as content ideation and brand strategy. (Know about the best digital marketing institute near me)
Tweepi's AI-driven approach to Twitter management works in the following steps:
Use target hashtags and relevant to your topics of interest
Do search for the most popular tweets and users who'll engage.
Twitter Tools To Use in 2021: Gain followers
These are some tools that you can use in your favor, however, it's important to engage with people, share valuable content and retweet relevant tweets regularly to see results. You can consider using this tool to augment your core Twitter strategy.
Read More: Best Digital Marketing Tools 2021 to Boost Your Business Online