Snapchat used to be a fun app for mobile-obsessed teenagers and young adults who were drawn to disappearing messages and the honest nature of communication. And marketers shied away from it, naturally perplexed as to how to connect on the social media platform and why they should invest in developing content that would be quickly forgotten. (Learn Master in Digital Marketing Course to get the best job offers and advance knowledge)
Snapchat For Digital Marketing is a free, simple, and effective technique for reaching a huge and important target population. So, why hasn't your club has taken use of it yet? School is almost out for the summer, and if your club's marketing strategy doesn't include youngsters, you're missing out on a critical group with surprisingly high purchasing power.
There are roughly 37 million teen consumers in the United States alone, with $118 billion in spending power. What are the best ways for clubs to target a young market that has mostly escaped them now that they have the capacity to pull cash out of their parent's pockets? Meeting kids where they live: on their cellphones, is the key to attracting them to the club experience.
Teens are predicted to spend 9 hours a day on mobile devices, with more than half of the time spent on their smartphones. As a result, if you want to reach teenagers, you'll need to establish an aggressive social media campaign. Seventy-one percent of teenagers use multiple social media platforms. While having a presence on numerous channels is vital, the social media platform your organisation should use to attract teens may surprise you!
Many businesses are now investing in a Snapchat presence, but developing content for this app is different from creating material for other marketing platforms. Snapchat users demand behind-the-scenes content that they can't get anywhere else, as well as an authentic and unpolished representation of your company.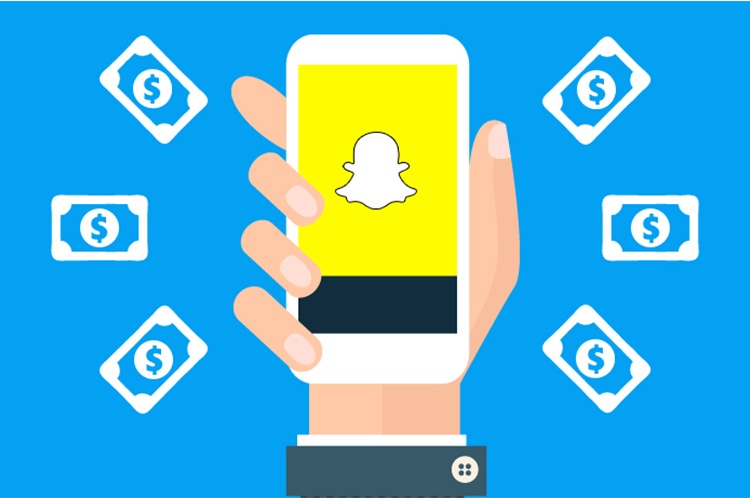 While your club most certainly has a strong Facebook presence, it is unlikely that it has a Snapchat account. This isn't surprising, given that Snapchat has a smaller user base than Facebook, with 100 million monthly active users compared to 1.55 billion. If you want to tap into the spending power of teenagers and young millennials, you'll need to have a strong Snapchat presence. Snapchat For Digital Marketing is the place to be when it comes to those demographics.
The average Snapchat user is 18 years old, with the majority of users lying between the ages of 13 and 25. For many organisations, having a Snapchat presence is now a smart investment, but providing content is a challenge. (Join Best digital marketing course in Delhi to provide your career with a perfect platform)
Surprisingly, kids from parents with higher yearly incomes were more likely to pick Snapchat as their favourite social media site, according to a Pew Center survey. Teens from lower-income families, on the other hand, were more likely to say Facebook was their preferred social media platform.
What's the ideal approach to sell utilising Snapchat For Digital Marketing, given the popularity of the app among a key target group for private clubs? In order to answer this question, two objectives must be met: exclusivity and casualness.
Snapchat users use the app to get an exclusive and fascinating glimpse at what's going on in the world…that they care about. Because the majority of snaps are images or short videos, you feel driven to open each one. Snapchat has quickly become my favourite social media network due to its lighthearted and sometimes ridiculous communication.
Read More: Top 10 Digital Marketing Courses in Delhi – NCR
REASONS WHY SNAPCHAT FOR DIGITAL MARKETING IS A BIG THING FOR SELLING PRODUCTS.
● Snapchat is the best camera app with a range of filters to convey what you're feeling depending on your current mood.
● Geo Filters are unique filters that display the when and where of a photo you've uploaded in a humorous manner.
● Snapchat has a large user base, making it a valuable platform for marketing your products and services.
● Snapchat now offers a new function that shows you who took a screenshot of a Snap or video you uploaded, allowing you to track down a potential customer.
● More than 70% of Snapchat users are under the age of 35, making it an excellent medium for marketing your product to a targeted audience.
● You may also apply numerous filters to your Snaps and videos.
Private clubs should use Snapchat to give users behind-the-scenes access to what a typical day at the club is like. The idea should be to pique everyone's curiosity in going to the club by showing them the photos. Snapchat videos that aren't sting or photographs that aren't descriptive are a turnoff. The private club, on the other hand, was a location made for Snapchat worthy when it came to exclusivity. (finding best digital marketing institute in Noida? Join Delhi Institute of Digital Marketing and get the opportunity to work with News24)
Although exclusivity is vital for Snapchat marketing, it's also important for your club's snaps to have a casual tone. Snapchat can be used to provide behind-the-scenes glances and brief glimpses of all the fun that occurs at your event. After all, Snapchat is a free, simple, and effective method for reaching a huge and essential target demographic. So, why hasn't your club taken use of it yet?