Do you want to know whats the greatest digital marketing blogs to read in 2021 are? If that's the case, this article is for you. Being up to date on the newest trends, news, and best practices in the marketing
business is an essential component of a successful digital marketing strategy. Digital marketing blogs are the best resources you can use because they cover a wide range of topics from search engine optimization to content marketing to conversion intelligence and social media marketing. (Learn Blogging to make money online by approving google adsense shortly. Join Digital Marketing Course in Delhi)
Being up to date with digital marketing strategy may necessitate a purposeful and consistent effort. You must not only keep up with the latest industry trends but also understand how they function and how to best use them to increase your brand's visibility and ROI.
It would be foolish to follow the herd when a content format, search engine, new social media network, or app becomes popular. To begin, you must first comprehend the trend. Is it important to your target audience? And, if so, how can you improve your plan to take advantage of the opportunities?
Following the greatest digital marketing blogs will keep you informed and connected to other digital marketers, as well as assist you to learn what their best techniques are and how you can improve your own.
So let's take a closer look at some of our most popular and effective digital marketing blogs.
Best Digital Marketing Blogs to Follow
Here are our top 15 best digital marketing blogs to follow in 2021
1. Primegate Digital Blog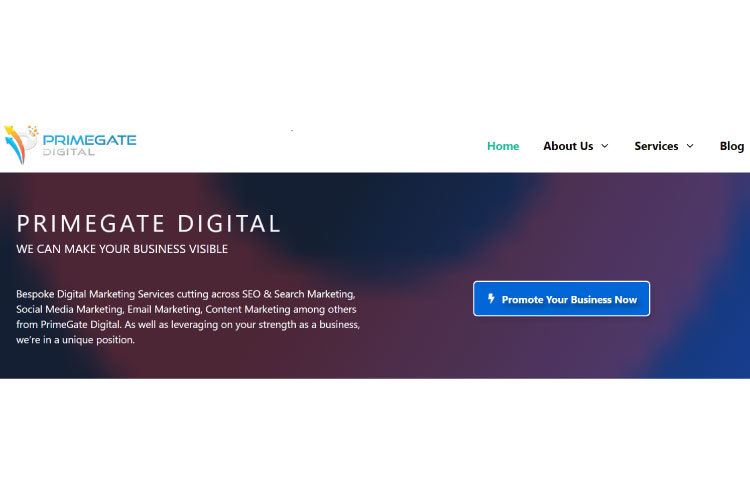 Simply, if you don't read Primegate Digital every day, you're missing out on one of the best digital marketing blogs around. Primegate Digital is deserving of a place in your browser bookmarks for sharing incredible insights, best practices, predictions, and other types of useful material. As a result, if you want to learn about the latest developments in eCommerce, B2B marketing, media buying, SEO, or social media engagement, simply visit the Primegate Digital Blog. Each blog post includes a stunning visual representation to aid comprehension.
Recent Post Examples:
● Top 30 Best Digital Marketing Certifications to Acquire
● Best 15 Free SEO Tools to Boost Your Website Ranking
● Our Top 25 Most Powerful Content Marketing Tips Ever!
● Rank Math vs Yoast vs SEOPress – Best WordPress SEO Plugin 2021
2. MOZ Blog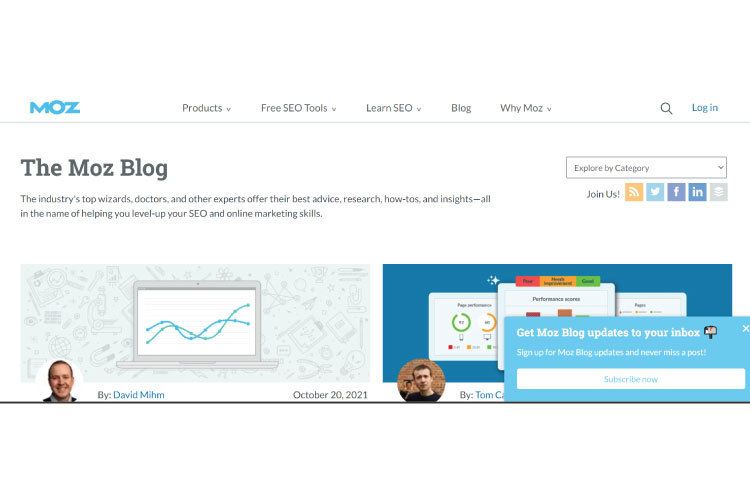 It'll be fascinating to learn that Moz describes SEO as the discipline of boosting the quantity as well as the quality of traffic to your website through basic organic search results.
The founders of Moz, Rand Fishkin and Gillian Muessig founded the company as an online community and blog in 2004. SEOmoz was the original name. It was always where the worlds greatest SEO specialists came to share their cutting-edge studies and suggestions.
As time went on, the team released their beginner's SEO guide, which led to the construction of the first SEO tools. In 2013, when attempting to introduce Moz Analytics, SEOmoz changed its name to Moz. This upgrade included social networking, content, and ranking elements.
On Moz's tenth anniversary, their new SEO, Sarah Bird, was warmly welcomed. Workshops and training, beginning SEO toolkits, Q&A, and the blog is just a few of Moz's key marketing resources. The Moz blog is simply one of the greatest digital marketing blogs for SEO, with all of the knowledge you need regarding online marketing methods and strategies.
Read Also: Top 10 Digital Marketing Courses in Delhi – NCR
3. HubSpot Blog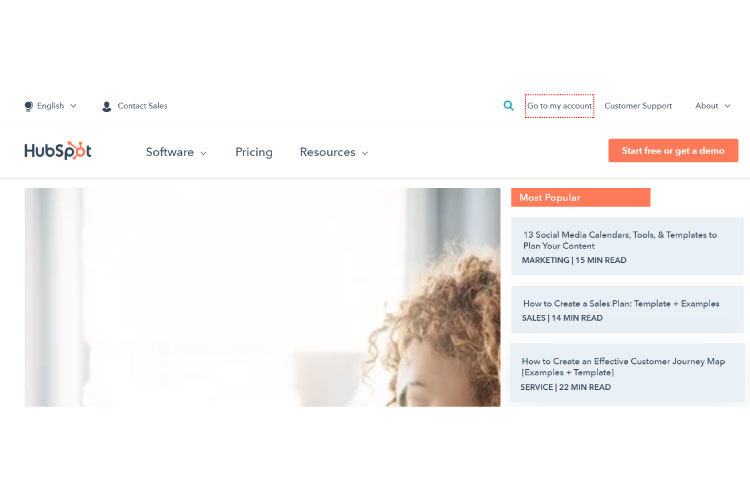 HubSpot is without a doubt one of the most popular digital marketing blogs for entrepreneurs all around the world. Inbound marketing also assists customers in attracting and engaging with them throughout the purchasing process.
This is distinct from typical marketing in that it does not seek to manipulate customers. However, attract them to become consumers in a nice way. Commercial advertising, spam emails, and even pop-up ads are not supported. HubSpot actually helps entrepreneurs sell faster and smarter by providing new marketing data, ideas, and inspirations.
It focuses on encouraging improved communication through modern methods such as video marketing, for example.It also gives readers the tools they need to boost productivity, start pleasant sales practices, and engage with clients more successfully. The arrangement of posts into parts is one of the blog's most intriguing aspects. As a result, you have the option of choosing between marketing, sales, or
service.
4. Social Media Examiner Blog
The world of social media is constantly changing. Surprisingly, Social Media Examiner has a blog page where they publish weekly insights and tactics on the newest trends in Facebook marketing, Google Ads, Content Marketing, Twitter ads, and other aspects of digital marketing. The Social Examiner Blog is the silver bullet you need to intentionally optimise your marketing techniques or SEO if you need to comprehend the current algorithm modifications.
Social Media Examiner's content updates are a fantastic way to improve your social media marketing skills.
5. Neil Patel Blog
Who doesn't want to drive genuine traffic to their company blog? Who doesn't, after all? You
must be asking yourself, With millions of websites on the internet, what should I do?
Neil Patel, the creator of Neil Patel Digital and a New York Times bestselling author, has a blog dedicated to helping digital marketers of all levels. For thorough guidance and SEO tips and tactics, it is one of the greatest digital marketing blogs.
This article explains how to excel at increasing traffic in competitive industries and contribute to the success of businesses in a simple and straightforward manner. It also reveals some great strategies for driving a lot of targeted traffic to the websites concerned.
6. Content Marketing Institute Blog
Content Marketing Institute is a publishing powerhouse that delivers exceptional content by leveraging a large contributor network in the content marketing profession and related industries. It is currently one of the greatest content marketing blogs in the industry. Because they thoroughly research the content marketing profession, they diversify and include variety into their content, which their consumers enjoy. If you are looking at improving your content marketing skill, then, this is the best digital marketing
a blog to follow.
7. Search Engine Land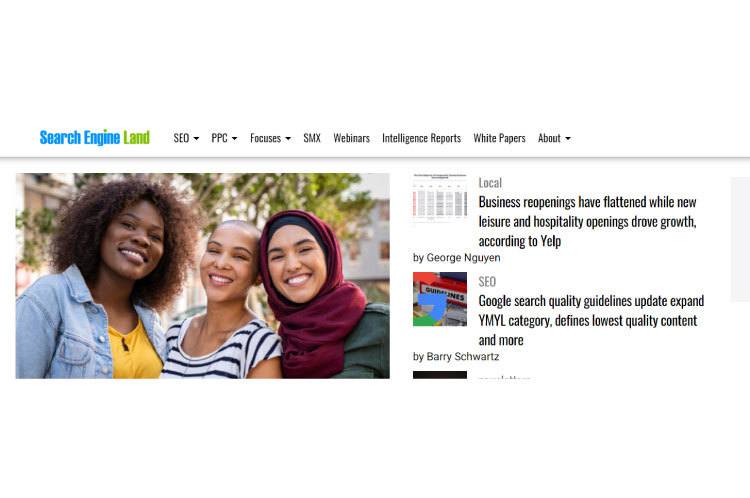 This digital marketing blog keeps you up to date on the latest search engine, search engine marketing (SEM), and search engine optimization (SEO) news (SEO). Breaking news, data projection forecasts, and hot topics connected to local search, Google, retail, and Bing can all be found on Search Engine Land. As a marketer, they provide blog entries that might help you maximise search traffic. These articles provide useful information that helps digital marketers make better judgments about their online marketing activities.
8. Marketing Land
This blog delivers daily postings on marketing news and management insights, as well as breaking stories, tips and tricks, and industry trends related to many aspects of the digital marketing sector.
Marketing Land will provide you with vital insights into the digital marketing industry that will help you outsmart the competition as a digital marketing professional. You'll also have access to actionable advice, techniques, and strategies for your digital marketing initiatives.
The blog post subjects are current and instructive, ranging from new features on social media platforms to content management system changes and email marketing best practices. (Improve your blog's ranking with right SEO method- Learn Digital Marketing Course in Noida)
9. Social Media Today
In 2007, Robin Frey Carey founded this. Today, industry Dive's Social Media is one of the most popular digital marketing blogs. With so many articles on how to apply social media techniques to current trends, Social Media Today covers the latest news in the social media sector. This blog's contents are simple to grasp and topical, making it the greatest consulting blog for any business owner. Today, many well-known blog companies rely on social media for advice, and it is ranked among the most popular blogs.
10. CoSchedule
We all know that organising and managing the marketing process while preserving efficiency is not always simple. The key to success is time management, and CoShedul's blog can help with project
management plans and ideas for organising marketing workflow. This blog's posts are complemented by free templates that will assist you in understanding suitable product marketing tactics.
A free marketing calendar template and a complete social strategy ebook bundle are also
included. The marketing calendar is the most effective tool for keeping all stakeholders informed about
tasks, deadlines, and updates. Finally, it provides an effective method for delegating duties to team members in order to boost productivity.
11. Social Triggers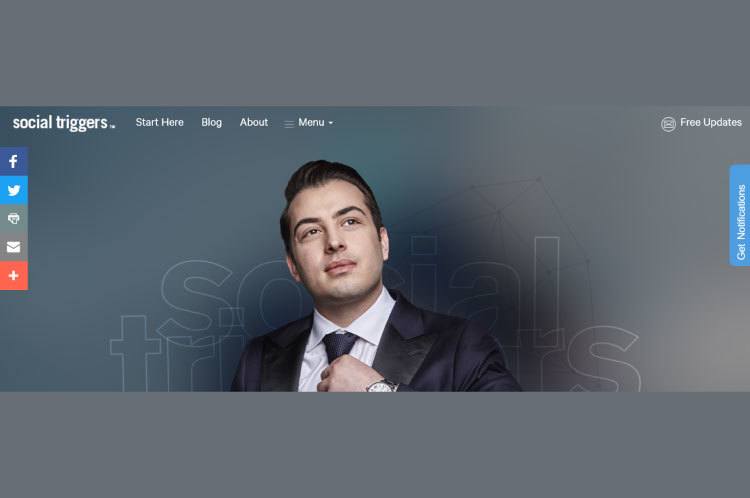 Derek Halpern is the founder of Social Triggers and a seasoned businessman. His site is solely dedicated to business marketing and strategies for surviving in a competitive market.
The articles on this page are packed with advice on how to use data-driven content marketing to increase traffic, sell more products, and, of course, attract a larger audience. Social Triggers teaches you how to grow an audience and attract a specific demographic. They discuss how to market your items and how to write in a compelling manner to enhance sales. To join the growing community of Social Triggers, simply subscribe as soon as possible.
12. Buffer
Every website, without a doubt, need high-quality material that is free of errors and fallacies. If the editorial content is inaccurate, it will be difficult to even impress customers. Professional marketers will assist in ensuring that internet material is understandable and up to par. The Buffer blog makes it much easier to comprehend the abilities and characteristics that a social manager must master in order to produce outstanding content.
13. HelpScout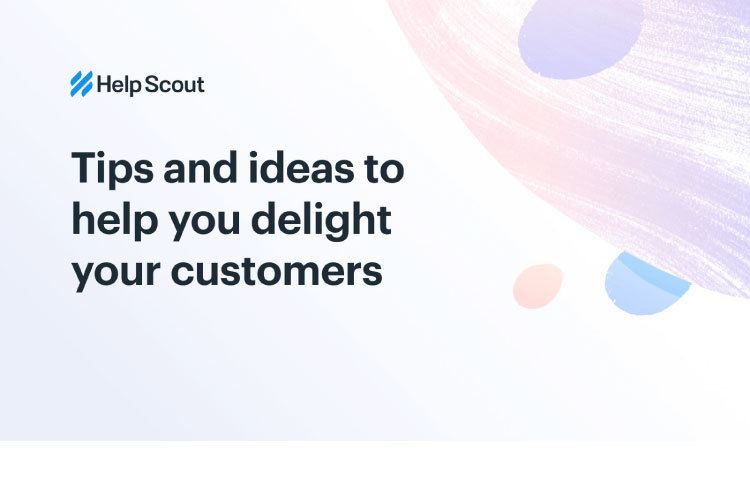 The demands and expectations of your customers are an important element of any business. You must not disregard their requirements. As you may be aware, your consumers and clients are the lifeblood of your business, thus you must always tailor your services to the most popular desires of those who are interested in your services.
How do you learn about their thoughts and the things they desire? This is where the HelpScouth blog enters the picture. It discusses what is best for the client and also teaches how to deal with and engage them in order to increase sales. The purpose of blog posts is to promote a better and stronger
relationship with clients.
14. Digital Deepak Blog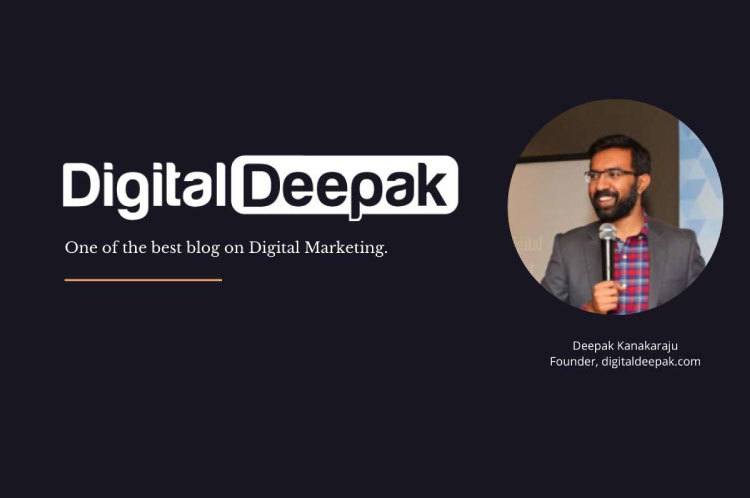 Digital Deepak is one of the most comprehensive digital marketing blogs for digital marketers at all levels. Content marketing, social media marketing, SEO, Facebook ads, email marketing, Google ads, and copywriting are all covered in this blog.
This blog is a must-read for everyone interested in becoming an expert in online marketing or learning more about it. It is ideal for discovering special digital marketing tips.
15. MarketingProfs
MarketingProfs is a one-stop shop for bloggers and marketers looking for the greatest marketing advice from experts in the field. They offer a variety of marketing tools, such as articles, videos, podcasts, and online seminars. It's ideal for training sessions, internet events, conferences, and other free resources. (Become digital marketing professional in 2022 with Digital Marketing Institute in Gurgaon)
It's particularly well-liked for campaign marketing. Because Marketing Profs believes that learning changes lives, they offer marketing training to entrepreneurs via their blog. This blog also includes information about online schooling and activities.
Frequently Asked Questions
1. Is Digital Marketing in 2021 Worth It?
In 2021, digital marketing is the top employment option. Over the last few decades, digital marketing costs have increased dramatically. In addition, in 2021, this is predicted to consume the majority of marketing budgets. As a result, online marketers will have a plethora of work prospects.
2. What is the difference between blogging and digital marketing?
Yes! Blogging is a critical component of any effective digital marketing plan. It's a sensible strategy for driving high-quality traffic to your website, generating new leads for your business, nurturing those leads to sales conversion and providing you with more insight into your client base.
Conclusion
Digital marketing blogs are one of the most effective ways to gain actionable insights and learn on a regular basis. There's no excuse for not following the crowd, especially now that you have everything you need to get started. The above-mentioned online marketing blogs are a selection of the most active. Not only are they are operated by marketing gurus and digital marketing bloggers, but they are also regularly
updated.
So, if you're beginning a new business or having trouble marketing it, sign up for one of the blogs listed above for free and use the information you gain to expand your business.