Digital Marketing Case Studies That Brought Amazing Results One of the finest ways to get ideas from other organisations is to read effective
digital marketing
case studies. It enables you to gain a better understanding of how digital marketers responded to specific situations in order to achieve desired results. Case studies provide an in-depth understanding of the unusual conditions that digital marketers confront, the methods they took to overcome them, and the ultimate results they achieved. Going through case studies will never be in vain because you may learn a lot from other marketers blunders. You can avoid making blunders in your digital marketing efforts and apply comparable tactics to the problems you're dealing with. We've included a wide selection of case studies in this post under many facets of digital marketing, such as content marketing, social media marketing, SEO, PPC, and more. Let's have a look at what we've got. Best Digital Marketing Case Studies for You
We've compiled a list of the top digital marketing case studies that show how expert digital marketers perform.
Content Marketing Case Studies
We've compiled a list of the greatest content marketing case studies that have shown to be effective and yielded outstanding results.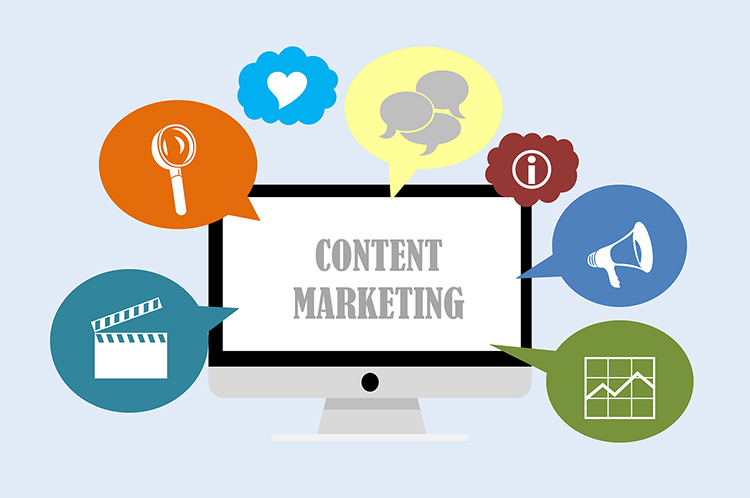 1. On-site Retargeting
The retargeting of visitors from their referral blog website to their main website was a challenge for iSpionage. In order to address this, the website added an on-site retargeting popup to their blog entries.
Digital Marketing case studies. This resulted in a 58 percent increase in blog referral traffic and a 5.47 percent click-through rate (CTR). Furthermore, over 227 users were led to the main site, resulting in a total of 4,144 popup impressions. Takeaway – You can educate visitors about your services, raise awareness about your offers, and drive traffic to your content by establishing an on-site retargeting strategy.
2. Trending Topics
Lawrence of Morocco capitalised on the Game of Thrones craze by creating and promoting a map that included all of the Game of Thrones filming sites. Digital Marketing Case Studies. This resulted in over 11,300 unique visitors to the website, as well as coverage in top-tier publications such as the Washington Post, Mashable, Business Insider, and others. Takeaway – You can simply obtain greater traction for your business by making the most of hot subjects that have gained widespread attention throughout the world.
3. Trifecta Content Marketing Strategy
College Raptor showed that by employing the trifecta content marketing strategy, a startup can go from zero organic traffic to 100,000 visits per month in a year.
Takeaway – Content that fits into one of three categories: evergreen, social viral, or link building will help you dominate your SEO rankings. Using public data and viral content, you can boost the number of backlinks and media outlets.
4. User Acquisition Content
The dating app Fractl In just 5 weeks, Sapios user acquisition efforts resulted in a 3,072 percent increase in weekly app installs. Takeaway – Knowing your target audience and distributing customised content at the proper moment through influential people will add value to your content.
Social Media Marketing Case Studies
Below, we have lined up the best social media marketing case studies.
1. Usage of #Hashtags
Vogue India has launched a social awareness campaign around women's empowerment. They produced a two-and-a-half-minute film featuring 99 prominent women with the slogan #MyChoice. It became viral on the internet, receiving over 2 million views in just two days. Takeaway – Using catchy hashtags in your social media postings with well- known influencers will help you increase your social media awareness.
2. Social Media Walls
Tinkham Veale University Center has created social media walls with keyword-rich content and user-defined #hashtags in a unique way. It enticed a large number of people from all over the world to attend the activities. If you're interested in learning more about the Digital Marketing Case Studies.
Takeaway – Curating your conferences, workshops, and other events on powerful social media walls with venue data is a great method to promote our events to hopefuls
3. Social Media Campaigns
AstraZeneca has launched a campaign called #LVNGWith to bring lung cancer patients and their loved ones together. People were asked to respond to the topic, "How would you spend your #Gift?" on Facebook and Instagram #GiftedDay is an incredible social media content series that garnered half a a million views in less than 24 hours, doubled their number of followers, and attracted over 1,500 new members to the LVNG With community, among other things.
Takeaway – Effective social media marketing aid in increasing audience awareness and connecting people from all over the world.
SEO Case Studies
Here, we have consolidated the best SEO case studies that established a stunning presence on the relevant search results.
1. SEO Process in 6 Steps
The goal for UAV Coach was to get traction in the crowded organic search results. Robbie Richard's step SEO process helped the UAV Coach outrank large businesses like Mashable, improve Google rankings, produce over 152,732+ visits, drive 11,065% recurring organic traffic in 6 months and earn a variety of other benefits.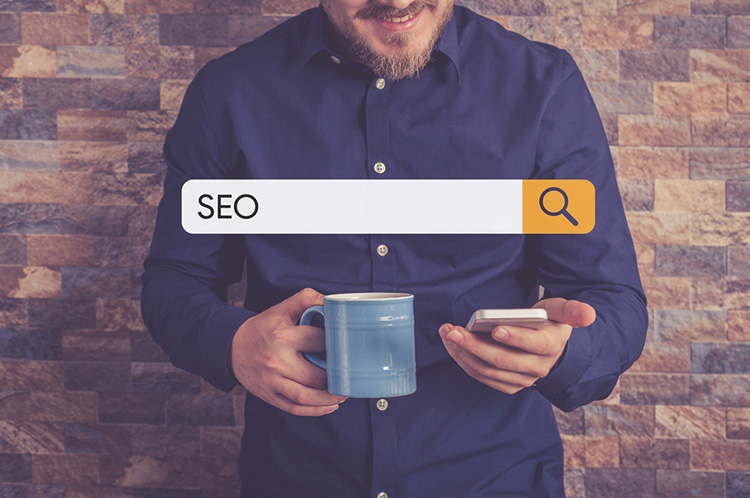 Takeaway – Using SEO tactics to improve existing content will help you gain long-term exposure, establish authority in your sector, collect quality leads, and turn them into paying customers.
2. E-commerce Transactions
Search Logistics helped a furniture retailer with a website that had been penalised by Google and lacked keyword optimization tactics. SearchLogistics revamped the website, increased domain authority through link development, and resolved site structure concerns, among other things. They were able to see beneficial effects on the website within 6 months, such as a 122.27 percent rise in organic visitors, a 336 percent increase in e-commerce transactions, a 369 percent increase in income, and so on
Takeaway – To improve your presence on the results page for relevant search searches, redesign your business website, generate excellent content, and build effective links.
3. SEO Achievements at Affordable Budget
Exposure Ninja backed an accounting firm that used a straightforward web marketing strategy. It aided in the redesign of the website, the investigation of relevant keywords, and the optimization of blog material, among other things, for relevant search queries. These SEO tactics resulted in a 293 percent increase in leads, a 156 percent increase in site visitors, and a 31% rise in consultation requests.
Takeaway – It is simple to make a presence in the SEO search results on shoestring budget using effective SEO approaches.
Pay-Per-Click (PPC) Case Studies
Below, we have broken down the best Pay-Per-Click (PPC) case studies that worked effectively.
1. Adwords' Quality Score
InterTrader's AdWords quality score has been lowered due to a big number of well-known companies and ad creative regulations. It had a negative impact on average ad positions, search result impressions, and cost-per-click. Digital Marketing Case Studies
InterTrader relied on Seperia to keep its Adwords quality score high. This led in an increase of 0.81 percent in CTR, 6.1 percent in average position, and 3.3 percent in average quality score.
Takeaway – For your PPC advertising campaign, smart application of good PPC methods can yield ideal results such as high exposure, many CTRs, high average position, low Cost-Per-Click (CPC), and so on.
2. Revenue Generator
Truprint/Snapfish wants to boost the efficiency of its PPC advertising efforts. As a Google Premier Partner, Click Consult may be able to whitelist Truprint for a variety of Google beta features. It had outstanding results, raising revenue by 355 percent. In addition, the newly rebuilt website's disruptive actions have decreased. to have a thorough understanding of the technology used to run this successful PPC campaign. To elaborately learn about the technologies used for running this successful PPC campaign, click here.
Takeaway – You may easily receive returns on your PPC expenditure by focusing on Google Shopping Campaign, Bing Shopping, dynamic remarketing, and many more methods.
3. Leads of Good Quality
Through PPC advertising efforts, one of Spinutech's clients was conscious of driving quality leads and high income to its website. Click here to learn more about the study. Spinutech could provide remarkable outcomes to its client's website after four months of campaign optimization by using AdWords effectively. It raised total branded leads by 85.71 percent while lowering overall Cost-Per-Click (CPC) by 45.02 percent.
Takeaway – By maximising the usage of high-search-volume terms, you can lower CPCs and target the relevant people who are looking for your products and services.
Video Marketing Case Studies
1. Message to the Public
The commercial for Canadian Tire features a tiny Canadian boy in a wheelchair who is encouraged to play basketball games by another small child. This wheel advertisement became one of the year most popular marketing videos.
Takeaway – Associating your marketing message with a social cause acts as a psychological motivator, encouraging viewers to follow your brand. It elicits powerful emotions in viewers while also conveying the brand message.
2. Content that is impressive
Friends Furever is an Android video campaign that features clips of odd animals playing and having fun together. According to Unruly, a video ad tech business, this stunning video was shared over 6.4 million times in 2015, earning it the title of the most-shared video.
Takeaway – It's simple to deliver memorable marketing messaging to the right demographic with eye-catching video material.
3. Power of Influencers
Code.org launched a fantastic video marketing campaign that had Bill Gates and Mark Zuckerberg speaking about the necessity of learning coding languages. The website gained more traction as a result of this video marketing effort.
Takeaway – With the support of well-known influencers, you can extend your brand's message even further.
Voice Search Case Studies
Below, we have lined up the best voice search case studies, it is also upcoming digital marketing trends.
1. Mobile Voice Search
In some cases, typing search queries is inconvenient, error-prone, and even dangerous. When conducting web searches, users are increasingly using their mobile devices. Google released the Google Mobile App (GMA) for iPhone in November 2008, which included a voice search feature. The paradigm of multi-modal voice search was expanded by GMA search by a voice from searching for businesses on maps to searching the entire World Wide Web (WWW).
Takeaway – You can efficiently give the finest user experience to your target audience by incorporating mobile voice search.
2. Curation of Webpage Content
Anglian Home Improvements compiled answers to three different FAQs on a single page with a single URL. This was inconvenient for users and had a negative impact on Google results. Anglian Home Improvements was helped by Epiphany Search, which listed the FAQs on different sites with optimised information that best suited highlighted snippets. The website gained high prominence on voice search queries as a result of this voice search strategy, resulting in 13 monthly inquiries.
Takeaway – You must generate high-quality content based on high-search- volume keywords. This makes it easier for search engines to detect your material and display it to your intended audience.
Now it's your turn. Digital Marketing Case Studies might help you make better marketing decisions. Case studies are really useful if you want to understand a digital marketer's performance. Are you seeking for a reputable digital marketing company to work with? Our skilled digital marketers at DIDM, the best digital marketing institute in delhi ncr can assist you with custom-tailored services that best meet your business goals.
You may contact us at any time by sending a message or calling us at +91 8800505151. We're ready to lend a helping hand to you! Were there any noteworthy digital marketing case studies that we overlooked? Leave a comment in the space below with your ideas. We're delighted to hear from you.