The field of digital marketing is getting enormous attention and popularity with various techniques becoming a crucial part of marketing strategies. But what does the near future hold exactly? Right from the voice-activate and visual search to AI and video, there are many components to consider. (Time to change your working profile by Joining Best Digital Marketing Institute In Delhi )
The DIDM Blog is unfolding the amazing technologies that are just going to rule in the future of Digital Marketing.
In this blog post, I will explain the scope of Digital Marketing and its future with various techniques emerging:
Voice Activated Search
After the voice-activated search introduced onto the scene, marketers are finding it difficult to
include it in the digital marketing strategy. It's because it is yet to generate revenue for them to gain monetary profits like the other channels.
As it provides the user with a precise answer to their various questions, which makes it, difficult for marketers to pinpoint where this research happens within the consumer's journey. For example, a Google search provides lots of different website options, giving the user the freedom to engage and explore it in their own leisure time across various touchpoints.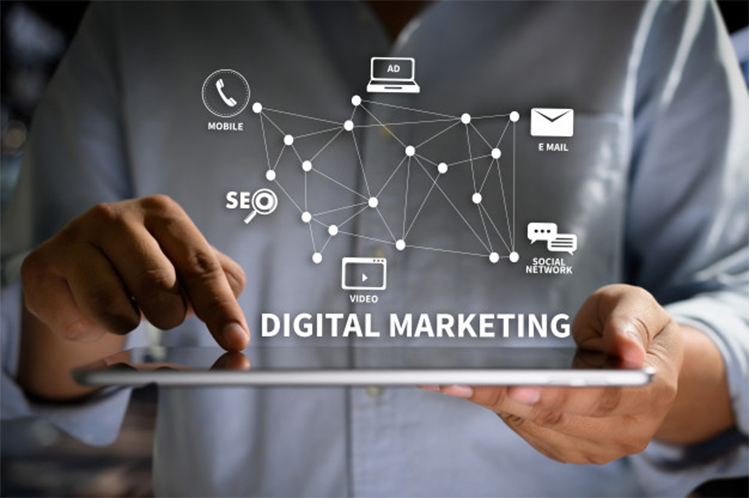 Whereas Voice search only provides a single answer from a source, making it convenient for the users to not use another device at a different time. This makes the process difficult to track voice search results as a part of a wider marketing campaign. By introducing a voice-activated search, it could become an effective way for geo-targeting in the future for businesses.
Marketers are giving much priority to it to be advanced using semantic search via organic featured snippets. It is believed to be the key source for voice search results. Brands that secure and implement voice-activated search to their marketing strategy will be successful in the business. (Learn advanced Digital Marketing Skills with Best Digital Marketing Institute in Delhi)
AI and Machine Learning
There were very few options for the marketers when paid search and programmatic advertising were introduced then there are today. The only accessible data we had were keywords that users were searching for. It soon grew bigger to geographical data time of day and demographics and device.
After the introduction of several data signals, which meant there are more data available today. Because of this, it has become impossible for marketers to analyze and use these learnings in future campaigns. Hence the only way to successfully override the process is via the application of machine learning.
The circumstances have changed so that AI will now, more often than not, analyze these learning's automatically, and that machine learning will. This provides marketers the time to focus on the more holistic, strategic side of campaigns, successfully turning them from optimizers to consultants. Brands will have to believe and allow AI greater involvement. Video
Content is abundant on the internet, most of which is consumed by the users. Quality matters over quantity so to be ahead brands and companies must follow an emotion-led approach. For this reason, we can see that quality content is produced in the form of videos to follow the emotion led approach.
By the year 2022, it is expected that 79% of mobile data traffic will emphasize creating video content as declared by Cisco because everyone has access to good-quality camera phones. So to be at the forefront it is much required to take this seriously, but not just a format.
Visual Search
According to new research from ViSenze, 62% of the new generation wants to use visual search more than any other technology. In an era where Google, Amazon, Bing, and Pinterest are getting huge popularity, it is obvious to see visual search attracting more users.
Pinterest CEO Ben Silbermann said, "In the future people will incline more towards picture search rather than keywords". Gradually the marketers will have to focus more on adding image optimization into their SEO Strategies.
The future of digital marketing will provide many opportunities for students and specialists. It is the right time to understand the points mentioned above and work for the future concerning the engagement of the masses.
Read More: What are the trending technologies that changed Digital Marketing Concept?