Is Digital Marketing course better than largest pursuing course MBA? If you have just graduated and need to pursue higher education or MBA for your career, it's time to stop and think. You might be looking for a Richie Rich pay future however you might still be confused about what to settle on next?
Generally, 90 percent of individuals think about pursuing an MBA for advanced education. But if you have got completed real research then you essentially have seen numerous articles stating that MBA candidates are hired less lately.
Have you wondered what the reason behind this is? Why is that MBA which was once the foremost demanding and prestigious sort of education and source of employment has lost its value with time?
Due to many factors like economic conditions, every student can afford to join the Top Business Schools. Students always think of which course to pursue further for a better career with Richie Rich pay income.
MBA has lost its value
The best business schools in India are producing the unemployable graduates and even if they find a placement, the salary bracket is too low.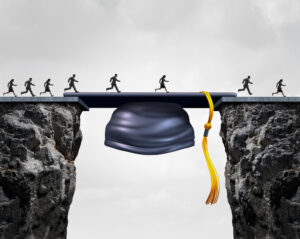 On the other hand, digital marketing course is trending now and it has been confirmed and published in several newspapers that Digital Marketing is one among the Top 5 Professions across the globe and there will be more and more job vacancies within the approaching three years which can give our generation a viola experience with huge packages if they learn the required skills and into this digital world by taking up a digital marketing course to understand both the basics and advanced skills.
MBA has the same old curriculum
The market has been evolving but if you look at the curriculum of the MBA course, it's still the same. They are still teaching case studies of the '90s. MBA schools are still following the same orthodox theories and philosophies that need to change with time. Due to this, there is a gap that lies between education and industry-relevant skills. Practical knowledge is nowhere seen in the students once they complete the MBA course for which it gets difficult for them to get a job.
On the opposite hand, Digital Marketing is the new trend and every business requires digital marketing; may it be of whatever field. The big, medium and small enterprises are all following an equivalent path and they need the digital marketers professionals or experts to fill the gap and help them get desired results. Therefore, choosing a digital marketing course over MBA is a wise thing to do.
Digital Marketing is economical than MBA
It is the truth that companies will only value and recognize your MBA if you have passed out from a reputed and top business regular school and we all know that the top B-schools MBA course isn't everyone's cup of tea.
On the contrary, a digital marketing course is than MBA you will even receive the return of your investment once you finish this course as you will get trending jobs plus you can earn extra by working on freelancing projects while pursuing the course. You can contact DIDM to know more the digital marketing course!
Read More: Any guesses which part of the Digital Marketing is termed as a 'heart of Digital Marketing'?