We often look for ways to save time and invest the same in other skills. The Internet came handy as a gift to mankind to learn and acquire desirable skills. People are juggling between different aspects of life and thriving to be a better version of themselves. Learning Online Digital marketing course has been proven as the best source of income with the right skill set. Most of us are in an illusion and falling behind considering the old traditional way of learning and preferring classroom over online learning for such courses by paying an enormous amount of money. (Learn Digital Marketing Course with best Digital Marketing Course in Delhi)
Let me explain why learning online Digital Marketing course from the top Digital Marketing Training Institute in Delhi is more effective than the traditional way of learning Digital Marketing Course.
Saves Time, absenteeism and scheduling conflicts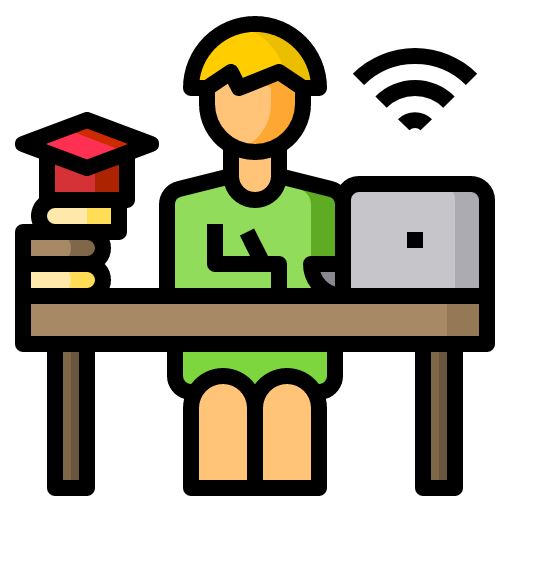 Why learning Online Digital Marketing is more effective? Online courses are easily accessible from anywhere in the world at our convenience. Besides saving much time, it turns out effectively as it provides leverage to do it individually with no constraint. However, traditional classroom learning follows and done in a specific time with larger strength. Online learning removes absenteeism and scheduling conflicts because it is more flexible than classroom-based learning, an individual can work through the material at their own pace. People who need more time to grasp a concept can take as much time as it requires. People who want to complete faster according to their caliber may do so.
Learning Online Digital Marketing Course helps you in getting access to the material
While you wish to opt for courses to hone your skills in your desired area of interest in Digital Marketing, you will have to have access to all the materials for the rest of the days. The positive side of taking up online courses is you can have access to all the videos and materials once you have created your account. You can get back to it whenever you find the need to.
Online Digital Marketing Course is Cost-Effective
Online courses are pocket friendly over offline courses. In cities and towns, the cost is higher because it also includes the fees for infrastructure and other miscellaneous fees. While online courses, do not include such fees. You save a lot of money, which makes it affordable. Opting for online classes has many perks when compared to offline learning.
Feedback is faster and more frequent
Online Digital Marketing learners may have more contact with their trainers than classroom learners. Trainees are assigned with task often so that trainers can monitor their level of understanding. Because of this, weak areas can be identified and addressed faster. When you're investing money for an education, you want to ensure you understand the course properly.
Online training opportunities will advance with the increase in popularity as costs get lower and quality of instruction continues to develop and improve. Within the upcoming generation, online Digital Marketing learning will become more common than today's practice.
Read More: These 4 Reasons are proof that learning Online Digital Marketing Course will be life changing than the choosing Tradition way!