Digital Marketing course introduced 'how content marketing can save your business in the times of Covid 19'.
The current pandemic has affected the lives of every individual to a great extent across the globe. It has paralyzed businesses because of the immobility. It triggered public outcry and emotions. While this disruption had taught us many lessons, there are other aspects of life to focus on. It made a significant transformation to the outlook of the customers regarding brands.
Racial and communal injustice being the biggest factor had terrorized them to a larger extent. In context to the current and future disruptions, there is a huge chance of bringing a negative impact between businesses and customers. However, such a scenario also provides brands with an opportunity to portray them with empathetic content marketing that supports both audiences and business goals.
Let us shed some insights on how to bring a difference
Establish a quick response workflow to keep a check on marketing disruptions:
We have seen huge customer engagement with brands that have empathetically and creatively responded to what their audiences are experiencing. Forming a rapid response team would enhance business growth when current events do not go in your favor.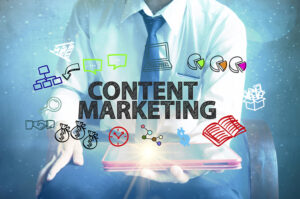 Marketers should involve themselves with caution and give proper attention to minute details. It is very crucial to define what each member of their team is responsible for. A team member should be familiar with the intension of the organization in fulfilling the customer needs and requirements. Discussing these key topics would figure out a way with a larger vision, "what it would take to halt automated messaging, how to get a hold of stakeholders, and which channels will deliver those responses". Striving for an individual goal and getting all the members on the same page about the deteriorating situation will help to deliver faster responses and avoid potential missteps.
Convey with Empathy in your Tone and Messaging:
Besides nurturing your business priorities, your brand must stress more on logical tone at these awkward circumstances. We might not see the greater value of it, but if we understand and introspect, the tone is an important aspect of messaging which would bring brands closer to their goals.
Direct Conversation with Customers:
Engaging with customers directly would help you understand their concerns and priorities to better support them. Businesses can use their social accounts, live website chat, SMS or any other flexible medium to get in touch and find out how they're affected by the Pandemic or any other odd circumstances. This way you can also use the opportunity to source more content marketing ideas.
Get Rid of Your assumptions:
A suitable way to balance your tone and messaging is to evaluate your intelligence to identify where assumptions are being made. Many brands and organizations rely on the data, which is not always appropriate. Adapting a balanced tone while messaging would give you conspicuous success. An incorrect assumption about your audience is more likely to set your brand back when people are highly sensitive towards current events.
Un-follow the generic messaging style:
Following the old-fashioned style of messaging wouldn't be effective, as it is unlike to resonate with your audience. Giving it a human touch and being sensible towards your audience will furnish your goals. Brands should focus more on demonstrating how they're responsible and understands the need to help their customer or society as a whole.
Blend your communication with the right tone and creativity for a larger audience base to connect, help improve and sustain to meet your business goals and pave a way to give your brand a wide
exposure, which is probably something your audience will appreciate.
Read More: Learn how to improve old content and recreate it with the help of Digital Marketing course