We are very much aware of the fact that the authority of the website is dragged down due to the old content. And through our digital marketing course, we would teach you the same.
And if you agree that this is right then you will have to make an important decision that whether you should improve your old content or remove it.
The decision which you would make during this process would bring great rewards which could be anything in terms of organic search visibility (i.e. rankings, featured snippets, etc.), links, conversions, engagements, and traffic.
The people who are directly connected to Google have regarded the idea that old content won't hamper the authority of your website and they have also warned people that removing of old content can be a dangerous SEO strategy.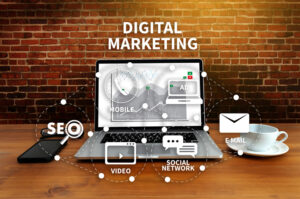 But based on our reports and results it is particularly opposed to what it seems.
We have been working from the past few years to improve and remove old content and now at the current time, we are ready for sharing our impressive results with you too.
The content marketing training which we provide in our Digital Marketing Course will help you in improving and removing the old content.
Digital Marketing Course Would Help You Learn About Content Marketing
Digital Marketing Course would help you learn to audit and evaluating your existing content: Here you will know about finding out what content you have and what you should do to look into whether your old content is helping you.
This Course would help you in finding out the difference between high quality and low-quality content: You will be able to judge whether your content is of high quality or low quality through our digital marketing course and it would also teach you to better evaluate your content quality.
Digital Marketing Course will help you to know what to do with your old content: This course would help you to make the final decision of whether you will like to improve or remove old content from search engines.
This Course will present you with numerous examples: This digital marketing course in its module of content marketing will teach you how to increase your overall site traffic by more than 60+ percent.
Read: Google Advises to Use Supporting Written Content while Uploading Video on a Web Page
Also, Read:
DIDM Opens Up a New Branch of Digital Marketing Institute in Kalkaji, New Delhi