Internet of things has become one of the prominent technologies around the world. It is receiving mass popularity and being adopted at many workplaces.
The term Internet of things refers to a network or devices that can be connected to one another to transfer or collect data using the internet. It's like merging the two worlds digital and real but without human intervention. (Find out the best Digital Marketing Course in Delhi with the job placement guarantee)
The internet of things or IoT is a term used for interrelating computing devices, mechanical and digital machines. It is included unique identifiers that can transfer the data over a network without asking human-to-human or human-to-computer interaction.
Internet of things covers a wide range of applications in various fields, which includes infrastructure, manufacturing, energy-saving, automation, healthcare and transportation.
Internet of things has impacted our lives in a good way and transforming everything around us. Internet of things is going to develop more change our perception the way we see the world of technology.
What Is IoT
The internet of things refers to the physical devices in several numbers around the whole world which connects with the internet. Credit goes to affordable computer chips and wireless networks through which one can anything to something big. The internet of things is making the whole world connecting with each other. The world is becoming smarter and responsive as it has merged the digital and physical creations.
What Is An Example Of IoT Devices?
Anything which is operated through the internet to be controlled or giving information can be transformed into the internet of thing, IoT. For example, if a lightbulb is switching on with the help of a smartphone app, then it will be counted as an IoT device.  For example, some large objects including the Jet engine which is filled with thousands of sensors collecting and transmitting data to ensure efficiency.
Let us see how we make it in our daily use
For example, the Hoover Vision oven has a touch screen feature door that helps to adjust settings nicely and easily. It is a multifunctional model, covers a wide range of cooking options right from starters to desserts and offers a pyrolytic function.
Besides all the other functions, it has a built-in HD camera inside that makes it possible to check on the roasted chicken without opening the door. It also has a Hoover Wizard app where you can view recipe video, and help save favourites. (Reach out to the best Digital Marketing Institute In Delhi)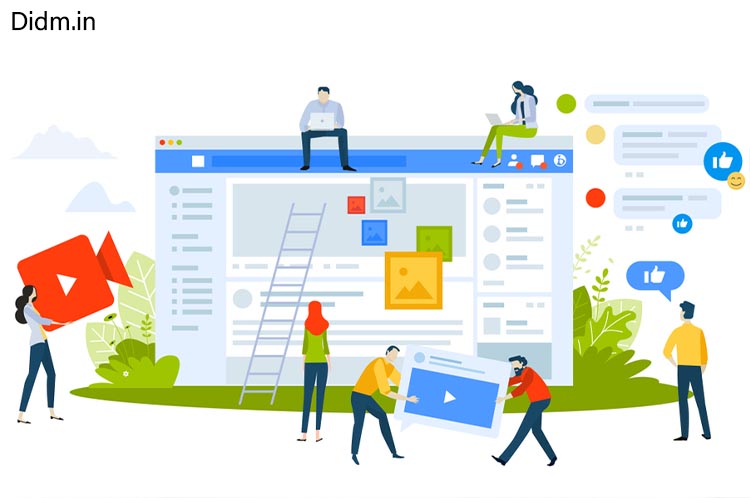 Another invention of IoT is August Doorbell
August Doorbell is an IOT invention which allows you to answer your door from anywhere or remote location. It constantly keeps a check and also captures the motion changes in your doorstep.
Another significant achievement in Medical and Health care
Internet of things helps health care professionals to work more efficiently and connects with the patients proactively. The IOT devices are developed with the sensors used for tracking the real-time location of equipment.
These include wheelchairs, defibrillators, nebulizers, oxygen pumps and some more alike. With some other inventions like prescription bottles with sensors installed that remind the users of dosages. (Benefits of Digital Marketing Course during Covid 19 Pandemic)
Future of IOT
With no doubt, the future of IOT is very advanced and bright. It will make our life fast to progress extensively in Entertainment, Security, Agriculture, and Healthcare.
The research is still ongoing, which will transform our future to a large extent. If you are interested to learn the skills, you can also join a course.
In conclusion, we can see it will bring revolutionary changes to the growing technology. The age of IOT has no boundaries and many organizations are investing in it to bring a massive change and contribute towards it.
This particular concept of IOT is extending the use of internet connectivity to those devices which are transforming the whole world and making the future brighter. (Learn trending technologies of Digital Marketing)