Content Marketing Trends 2020: Content marketing is the practice of producing valuable content to attract traffic and convert them into customers. Content marketing is a proven and effective way when compared to traditional marketing. Several renowned brands in the market used it to increase sales and gain leads. Statistics show that content marketing attracts 3x more leads than paid advertising, and 55% of marketers expressed the need for content marketing and crafting content for their blogs as their marketing priority. (Learn advanced Content Marketing Course with the best Digital Marketing Course in Delhi, ie DIDM)
Content Marketing Trends 2020: Why is content marketing better than traditional marketing?
Times are changing, so is marketing. Traditional marketing isn't personalized and doesn't connect well with the customers, which is a tremendous disadvantage. Traditional marketing comprises print media such as magazines, newspapers and fliers, advertising via phone calls or telemarketing, billboards, and popular TV ads.
TV advertising is the most popular and expensive way of traditional marketing, which makes us realize that it is slowly losing its effectiveness and slowing down. Most people aren't watching TV anymore because of the availability of various streaming services.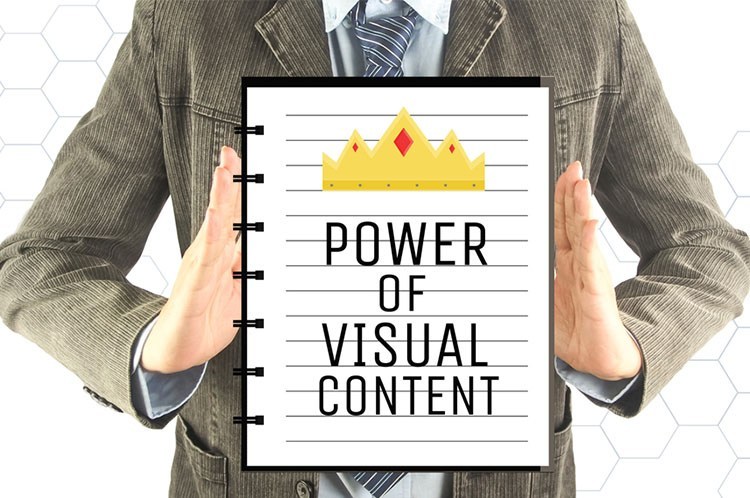 Traditional marketing is not the most preferred choice of marketers, especially those who have lots of young audiences. Instead, they are more focused on the ways of marketing, which can help them build a firm bond with their audiences. Content marketing is one of those strategies.
Benefits of content marketing
By producing valuable content, businesses encourage people to comment and share it with other people who might find it relevant. This helps not only to create brand awareness but also spreads the word about your business and convinces people to buy your product or services.
Content Marketing Trends 2020 and social media
Content marketing is directly related to social media as you can post and share your content on your social media profiles to gain a higher level of engagement. It also provides an opportunity where you can carry out various tasks such as interact with your customers, both publicly in the comments and privately, in the direct messages.
By having social media account you are allowing people to ask questions, to which you can respond quickly, which will help you establish a firm bond with your customer and encourage them to come back to you more often for purchasing products or services you offer. Also, creating content often helps you gain a better search engine page ranking, which enables many people to find you. It is through content that people find websites, and afterward decide to try and press the call to action button, either the newsletter sign-up one or the purchase one. (Get the best job in Content Marketing with the top Digital Marketing Course
Characteristics of good content marketing
Like any other skill, learning content marketing or Content Marketing Trends 2020 is tough but not impossible. It is effective because lots of creative ideas and a lot of work and thought go into it. By creating useful videos, images, and articles, businesses are making it possible for their customers in creating a trusting relationship with them.
Types of Content Marketing
When we talk about written content, there's the title which should attract without being clickbait. The content must be optimized and informative and in a format that needs to make sense to the readers and provide them with enjoyable reading experience. Similarly, when making a video they need to be well filmed, have good sound and explanation, be informative, and have a solution to the problem in the simplest way that anyone can follow.
As YouTube is the second most visited website, use this to your advantage. Other content marketing forms include posts and images on social media. They can either be informative or funny. It is a good and effective title for both videos and written content to include words such as guide, free, tutorial, tips, steps, ideas, and examples.
Content Marketing Trends in 2020
As we are aware of what content marketing is and its benefits? Let us look at the content marketing trends for 2020.
Sharing on Social media platforms
In 2018 it was estimated that 3.65 billion people were using social media and it will grow to an additional 3.1 billion in 2021. We already know how important it is to share content on social media. It helps you to showcase it in a befitting manner to your followers, which can lead to more shares and reach certain people who haven't heard of your business.
Podcast
The podcast popularity has been increasing in the last decade. The podcast has become popular in recent years, and it came out to be one of the popular forms of content marketing trends. Through the podcast, it is convenient to get insights into any topic. People listen to it while involved in various other activities. They cover a lot of topics such as entertainment history, sports, books, and most importantly, industries and the events related to them.
Different lines of businesses are creating such podcasts where they discuss the current issues in the industry that they are part of. It is very informative and invites people who know and carry years of experience. It is slightly expensive because it requires audio equipment for better quality. It is the best way to share information if you have a huge following. You can always ask your followers if they would be interested in hearing such podcasts and work accordingly.
Improve content experience
Content experience depends on the structure of the content and the way it is presented and also the way your visitors interact with your content. Content experience depends on lots of other elements attached to it. The first thing to focus on is the layout of your content. Statistics show that 38 percent of people stop engaging with a website if the layout doesn't interest them. Make your website comfortable to navigate and easy to read to attract higher engagement.
To make your layout interesting, consider adding images to make the reading easier for the readers, add headings and subheadings when required to create breaks in the text.
Live Video Streams
Live Video Streams are getting enormous popularity. They are the newest trend followed by marketers and will be the main ones in 2020. Digital Marketers say that live video is a must for marketers. It is one of the most popular and
effective types of content when it comes to marketing. Digital marketers see live streams as a crucial strategy because it allows businesses to connect with the customers directly and in real-time. Live Streams can be done on platforms such as YouTube or Instagram. Live streams don't have scripts that enable natural conversation.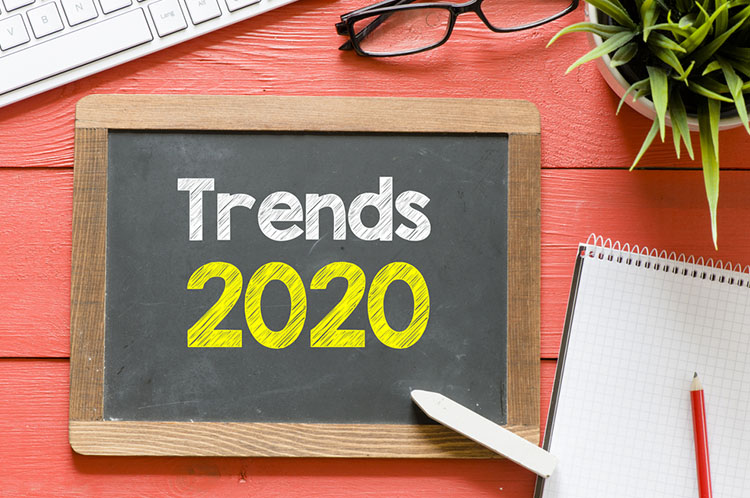 Live Streams can be where audiences ask questions and you respond giving it a human touch and a chance to show that you are more than just a name. Use this opportunity to prove how genuine your business is and how it functions.
Instagram Carousel Posts
Instagram Carousel post is a slideshow of photos. It helps to transfer the message by adding multiple pictures of the product to make it easier to understand. You can add pictures and show it from different angles, lights, and environments. You can also use it to show behind the scenes and before and after photos with varied filters, positive reviews, outtakes, recaps, and many more. (Learn Content Marketing with the Digital Marketing Training Institute in Gurgaon)
Visual data
Visual data is a content marketing trend that can improve the content experience and contribute towards making the content appear good. If you use Photoshop or other editing programs, you can use data to create graphics that will make your content beautiful and information easy to understand.
It provides an opportunity for businesses to connect with their customers and build an everlasting relationship. Practicing and implementing recent strategies will benefit you to gain more visibility and attract profit at a faster pace.
Read More: Learn How To Boost Online Retail Business With Content Marketing!