Email Newsletter has proven a very effective tool to furnish Digital Marketing requirements. Since the user checks requirements about your product through emails, so crafting one such letter should be in a proper format. If you cannot come up with better ideas, you can take help from a professional email service provider with a variety of specific formats. (Learn Email Marketing with the Best Digital Marketing Course in Delhi)
Your followers should find an Email Newsletter interesting and engaging with the help of Basics of Email Newsletter. And, to achieve that, they don't want to receive a generic and boring email, which might instantly go to their deleted folder. Email Newsletter needs to have a character.
So, how can you design the perfect email newsletter that will engage most of the users and lead to conversion?
Keep it Simple
Imagine an email with complex content hard to understand. The receiver deletes such emails directly because it doesn't interest them. Contents with too many complex images and texts which make no sense are not effective.
It's very much necessary to focus on flow and consistency, which doesn't frustrate your audience. Try to see from the user's perspective if you want them to read your email.
Set Goals
Crafting a basic email newsletter, consider in Email Marketing which is part of the Digital Marketing course, doesn't mean you have to invest a lot in a fancy email service provider. Have a logical idea and goal which will help you craft an ideal email newsletter. It all comes down to what you have in your mind, how witty you can be to accomplish your goals subtly. However, if you find an alternative to do the task on your behalf, you can go ahead.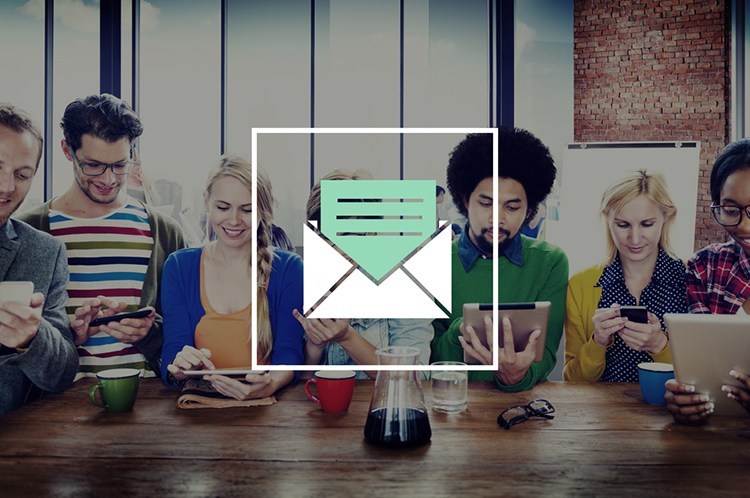 Be very choosy about the Colour Format
Your email newsletter should be attractive enough to catch their attention. While choosing a color contrast you have to think according to your audience because if you use too many other contrasts it might not work out.
For example, black and white is a suitable color format. Your aim should be to make it look important, not fancy.
Balance Text and Images in the Right Proportion
When you carry out email marketing ensure that the texts and images are in the right proportion. It is an excellent idea to include images in your email, as it is considered to be one of the powerful media to convey a message in a befitting manner.
Users like to see images with an email newsletter when the campaign is product-based. It helps them to understand precisely. An email with images is a certain way to get more engagement and shares. But make sure to keep it simple.
Optimize mobile accessibility
Mobile phones are being used massively worldwide, so it is necessary to consider the fact that people are accessing Gmail account or other mailboxes to check emails. While launching such campaigns create templates that meet both the requirements. Optimization for mobile accessibility is not an option but a requirement to gain maximum engagement. Using the same template for both PCs and mobile can cause problems. (Learn and earn with the best Digital Marketing Training Institute in Delhi)
Understand the importance of Subject Lines
Everyone's inbox is bombarded with an email amidst cut-throat competition in the business world. Everyone's in a race to attract the recipient's time and attention. To filter out irrelevant mails, most of us spend a few seconds evaluating the email subject line. If the subject line doesn't immediately capture, they move to the next message even if the body of the email may contain valuable and important information. It is very essential to come up with a catchy subject line for the email newsletter.
Subject lines need to grab the recipient's attention. Your subject line has to convince the recipient that the emails contain information. Craft a subject line that is interesting and unique.
By paying attention to the details and by following these tips, you will provide your audience with an excellent user experience.
Read More: Facts To Know: How Social Media Marketing Affect The Growth Of Online Business