Every business is relying on online services and online tools for growth and exposure with the rise in technology. There was a time when people rely on libraries but today we can get information about anything right at our fingertips, credit goes to Digital Marketing which has made several things much easier. Where there are ample opportunities it is the right time to take learning to the next level. One can start Online learning right from the comfort of their home and understand the benefits of online learning. It is possible with the varied e-learning options. Particularly for them who are full-time employees, this has proven to be a lifesaver. (Get the benefits of Online Learning with the Best Digital Marketing Course in Delhi)
The DIDM's blog has thrown an insight into the Benefits of Online learning
Faster Learning Process
Online learning is not boring and offers a variety of opportunities for individuals. Depending on individual interest and mood, the person can begin learning and continue it for as long as he/she wants to. Another added advantage is something that requires a month or two to learn can be learned in a very short period depending upon the caliber.
Customizable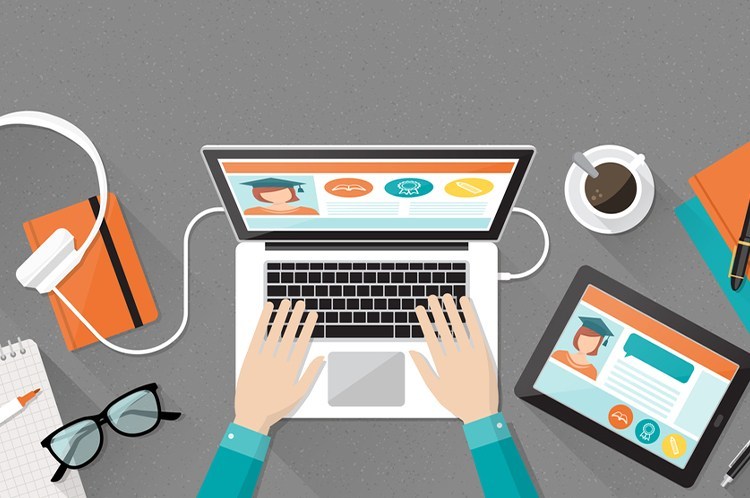 Courses offered online are easily accessible from anywhere and highly customizable. Whereas real-time learning where an individual has to go back and revise the lecture and become dependent on notes. With e-learning or online learning, it allows the user to rewind even watch lessons many times if required.
Save miscellaneous charges
E-learning has its advantages and saving money is one of them. Enrolling in an Online learning class and taking lessons right from your home will save you transport charges. Benefits of online learning- You save a lot of time and the energy that would otherwise be spent on traveling every day for the class. (Learn best Digital Marketing Course with the Digital Marketing Institute In Delhi)
Better retention and understanding
Another benefit of online learning is that it increases the retention rates and enables a better understanding of a concept. Compared to information being shared using a marker and board. Teaching done through a variety of mediums is more effective. With videos, graphs, images, and other content, individuals grasp things much faster. Collecting key information becomes easy with a touch of creativity in the learning process.
No Peer Pressure
Peer pressure is one of the major drawbacks of traditional learning. An individual doesn't perform well if he/she compares ability with the other person.
E-learning, for instance, learning online digital marketing course has several advantages over traditional learning in a fast-moving world. As all of us have different priorities and responsibilities to keep up with it. If individual wishes to take up a course spending certain hours in the classroom every day isn't easy. Being able to access the material from anywhere and anytime is a boon.
Read More: Why Online Digital Marketing Course is better than Traditional Classroom Courses