"The only thing that is constant is change." – Heraclitus
In this fast-paced world, where everything is changing drastically we need to embrace change. If we look back to the last 3 decades, there was a transition which also enhanced the inter-connection of the whole world.
KODAK CASE STUDY
Further down the line, the world will change completely. If the industries do not embrace change, 70 to 80% of the industries will shut down. This is said by observing the past scenario wherein 1998, 1,70,000 employees were working in Kodak. They used to sell 85% of the world's photo paper. But when digital photography came into the market, they drove Kodak out of the market which left the company bankrupt. All their employees were on the road.
Other examples are Ambassador Car, Nokia Mobile Phone, Bajaj Scooter, Rajdoot bike, Murphy Radio, etc. There was no shortage in the quality of those but they were out of the market. The main reason was 'THEY DID NOT CHANGE OVER TIME.'
DIGITALIZATION HAS CONTRIBUTED IN EVERY SECTOR
Some of the common signs of shifting flows in the digital revolution are moving from wired telephones to smartphones using 4G which has reached to many rural areas too. According to statistics, the number of users will reach to 627 million by the end of 2019.
In the banking sector also we could see it's an effect. Now, people no longer need to stand on cues to update their passbook or to transfer money as internet banking has made the process much easier.
People have started using digital wallets like Paytm, Google Pay, etc.
Digitalization has also helped in literacy. Now, people can find information on Wikipedia, Blogs, and Articles online. Technology has also gifted special online classes which are separate from daily classrooms. Digitalization has also triggered development in online labor which has opened the door for generating employment for data entry, online sales, software, and web developers, creative professionals and a lot more.
There was also a sudden boom in the e-commerce industry which has created many job openings in the logistics sector. From warehouse management to inventory management and marketing developers, the e-commerce industry has offered potential job openings.
Digitalization has also affected the investing sector. Now, we can open mutual funds online by just filling up a form and digital verification in mutual funds are also done online. KYC just takes a few minutes which you can do it by sitting in any corner of the world.
Digitalization has also provided a great opportunity for the start-ups. In India, the number of technology start-ups has grown in the past few years extending the requirements of a job in various fields like big data, digital marketing, content creation, web, and app development,
social media services, cloud computing etc. 'DIGITAL INDIA' by Prime Minister Narendra Modi also had a great impact on changing the economy and supporting small businesses and startups.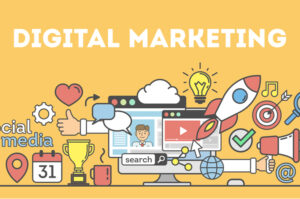 Women's safety also we could see the 'Nirbhaya App' and 'Himmat App'
DIGITALIZATION CAN ALSO LEAD TO FEARSOME SCENARIOS
For example, Uber is just an app on your mobile phone. It does not have a car of its own yet it is the largest taxi company in the world. Airbnb is the world's largest hotel company, even though they do not have a hotel of their own.
In US, no work is left for the young lawyers as IBM Watson software gives better Lega Advice in just a few seconds. In such a scenario, over the next 10 years, 80 to 90% of US lawyers will become unemployed. There is a software named 'Watson' which is claimed to perform cancer diagnosis 4 times more accurately than humans.
The day is not far when artificial intelligence will rule the world. Soon we will see metros and cars without drivers. There will be such a time when you will book a car from uber and a driverless car will stand in front of your door. This will reduce accidents and the business of car and bike insurance will stop. No employment of drivers will be there in the world.
In the past 10 years, there was not a single place where PCO was not there. But when the mobile phone hit the market, it was seen in everyone's pocket and PCO's were shut down. All those people who earlier had PCO's started selling recharge cards for the mobile networks.
With digitalization, making an online recharge has become much easier. If you look around yourself you can see that every third shop in the market nowadays has mobile phones, it's accessories, repair, and maintenance.
Railway and Flights tickets are done by mobile phones too. Currency is also replaced by plastic money and digital wallets. 'THIS IS TRANSITION' The world is changing rapidly and if we do not keep our eyes open, we will also be left behind. Its time to prepare to change over time.
A person should keep changing his/her business and nature over time or we will be lost amidst the changing world.