How Covid-19 Changed Digital Marketing: The new 2019 coronavirus, known worldwide as COVID19, has created unprecedented economic and health challenges that are likely to change the way businesses operate in the future. This transformation will be limited not only by the way companies operate but also by the way they maintain and develop their brand and customer base. The most important thing in this challenge is how companies engage consumers and promote their products and services. (Learn Digital Marketing Course with best digital marketing course in Delhi and NCR)
Advertising, marketing campaigns and business promotion methods will be the company's focus in later times. As countries execute their plan the necessary quarantine measures and social distancing practices to contain the pandemic, the International Monetary Fund predicts that global growth will drop to minus 3 percent in 2020.
In February 2019, an eMarketer study found that online spending officially exceeded offline spend for the first time and now accounts for half of all global ad spend. The same study predicted that by 2023 digital ad spend will represent about two-thirds of total global media spending, estimated at $ 333.25. With just 3% of global spending at the turn of the 21st century, it is clear that the changes we are seeing are gaining momentum.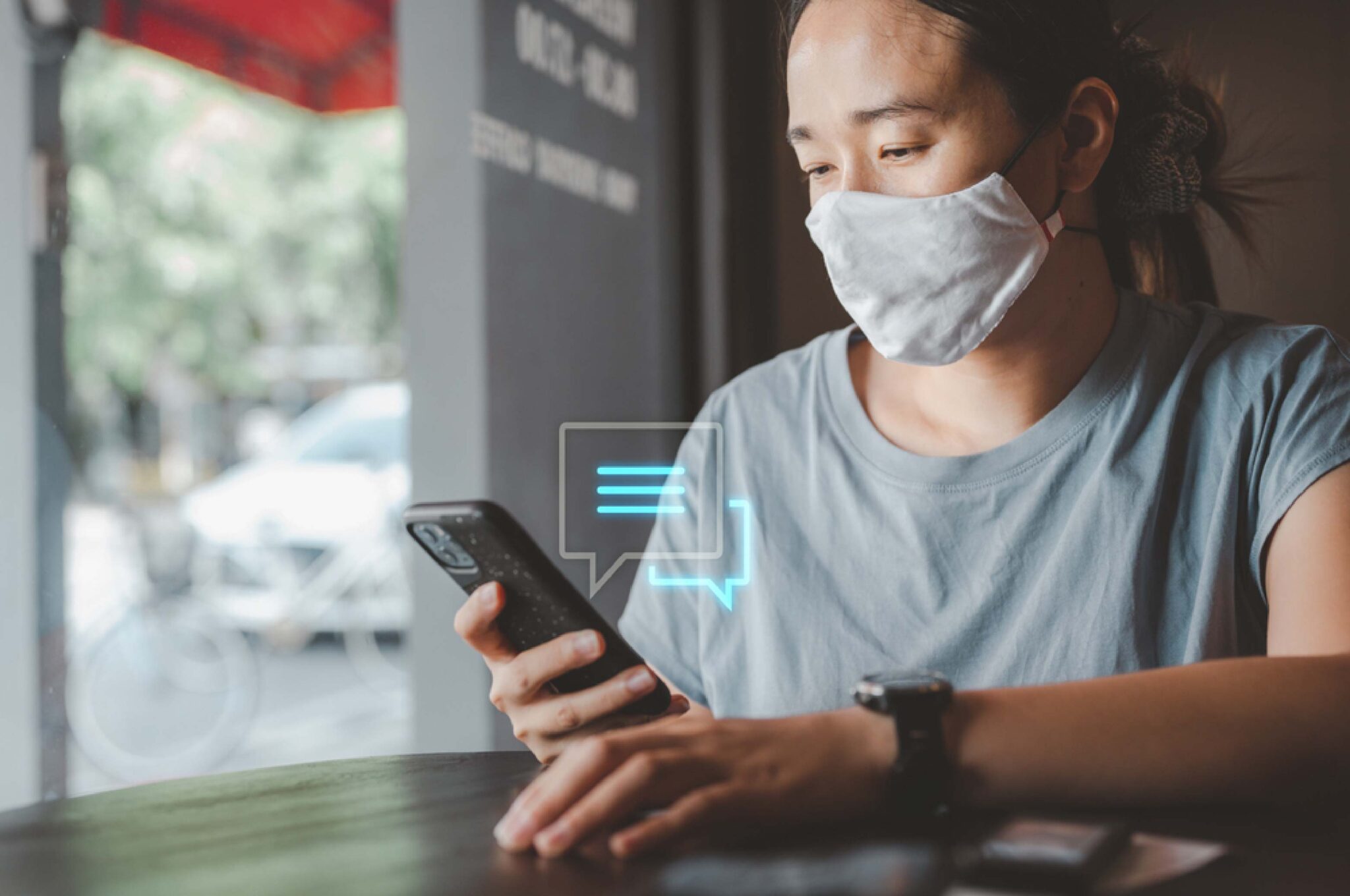 It is very likely that the impact of COVID19 in 2020 and beyond will also contribute to this change.
Additional data recently released by WARC (Worldwide Advertising Research Center) shows the distribution and changes in advertising spend across all media before the COVID19 outbreak, and what this image might look like in the new postCorona environment.
How Covid-19 Changed Digital Marketing
"COVID has been a catalyst for massive digital transformation" said Publicis COO Joe Coombs. Given that COVID19 may have changed consumer behaviour forever, data like the one below is a signal to marketers that the places they have traditionally searched and found for their customers are changing and changing at a great pace.
When companies try to decide what the future will be, a few questions come to the fore:
How to keep the brand in the face of market and industry reshuffles
Do you need to develop new products to fit the new reality consumer
habits are inherently changing and
How brands can familiarize consumer health, wellness, community, and
personal fulfilment and meaning.
These questions raise some basic questions about sustainability and strategic planning:
How can a large and trusted brand develop an effective business strategy if the government has not adopted uniform criteria for when to start new businesses?
How are brands promoting a product or service during the COVID19
crisis in a way that appeals to consumers?
How Covid-19 Changed Digital Marketing
How does the brand effectively communicate with consumers after the
fear has subsided?
Besides communication, how does a brand engage consumers to increase
spending on brand products?
The resurgence of Digital Marketing-A New Curve
As you might expect, in response to this shift in focus on everything digital, there has also been a resurgence of online content consumption platforms that are constantly evolving to keep up with new competition and consumer demand. While expected, 2020 was a critical hit for us that forecasters could never have predicted. The key difference between what we see now and what was expected in the second half of 2019 is mainly in the consumer profile and demand. (Use of Social Media Marketing during Covid 19)
It is not simply the innovators and early adopters which can be turning their backs on conventional media in favour of a number of virtual platforms. The pandemic and lockdown of 2020 has strong-
armed even diehard traditionalists into embracing virtual, certainly as a method to stay related to the outdoor world.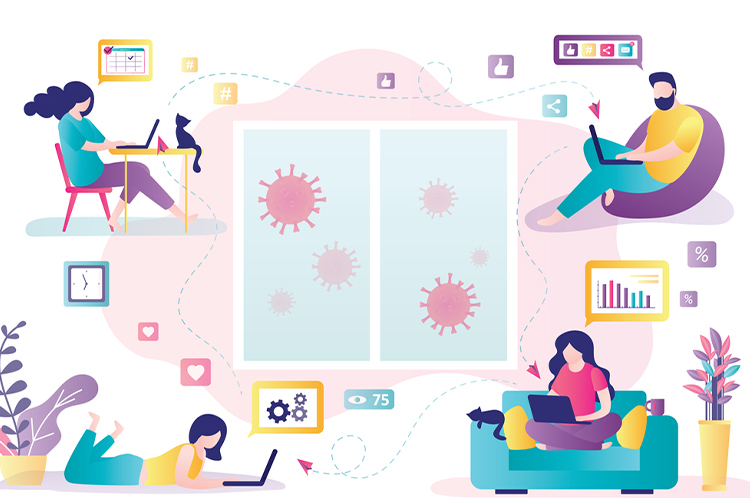 Digital has come to be a solution, a method to meet wishes as primary as food, however additionally touch with buddies and family, leisure and acquisition of information, items and offerings typically accessed bodily and in person. Of course, there has continually been a section of target market who appeared to do increasingly more online.
However, the appearance of lockdown has dramatically accelerated the size, availability and profile of the virtual target market, now bringing in the ones humans extra historically accessed offline. Not most effective that, it has additionally modified their behaviours, expectations, their intake of content material and the manner they assume to interact with as customers.
But earlier than that if we want to drill down further in details and understand the scope of virtual advertising and marketing in India, let's recognize the significance of virtual advertising and
marketing and why do corporations use it.
Watch Video: 12 Motivations Why To Pick Digital Marketing
Digital Marketing is the advertising and marketing hobby of selling goods/offerings the usage of virtual channels. And today, nearly all and sundry is online. With getting admission to reasonably-priced
statistics and lower-priced smartphones, the variety of humans throughout the globe who's to get admission to to the net has improved exponentially.
So, connecting the dots, if the corporations need to connect to their
● Potential clients on an international level
● Engage with them
● Create logo awareness
● Sell and sell products/offerings at lower-priced prices
● Earn better ROI
In a worldwide survey of over 35,000 clients with the aid of using Kantar at some point of lockdown, consequences confirmed that the simplest 8% of manufacturers have to forestall marketing and marketing at some point of the pandemic and 74% manufacturers have to keep away from exploitation of the situation. On the turn side, 78 that manufacturers had an obligation to assist them of
their day by day lives at the same time as 75% desired manufacturers to speak what they had been doing.
Perhaps surprisingly, simply 30% of idea manufacturers have to be providing reductions and 19% idea greater have to be performed to control patron queries. Interestingly, 50% of these surveyed stated that corporations have to hold their logo communications carefree and mild however simplest 41% suppose humour has to be averted in the one's communications. A little over 1/2 of the survey cohort
additionally stated that manufacturers have to speak to them withinside the equal manner they constantly have performed.
Impact of the COVID-19 Pandemic on the growth of Digital Marketing or How Covid-19 Changed Digital Marketing
Many advertising and marketing and marketing departments might be as much as the challenge:
Questioning through innovative and progressive advertising
Techniques and practices to be able to navigate the commercial enterprise thru this new normal. For brands, this indicates coping with marketplace alteration due to the monetary effect on all enterprise sectors; dealing with expanded opposition gave consumers and social addressing sustainability;
Comparing operational alternatives and demanding situations supplied via way of means of strategic making plans in surroundings of uncertainty reading
emblem recognition issues; figuring out the ability new services and products had to meet consumers wishes and expectations; specializing in innovative and strategic advertising campaigns and focused marketing and marketing, and the usage of social media effectively.
As a result, many manufacturers may also appear to optimize their advertising practices to higher mirror the boom in online transactions, communications and face time with consumers.
Lockdown hasn't simply visible adjustments withinside the net used for communique though. The Retail Sales Index time series (DRSI) posted a dataset displaying net income as a per cent of overall retail income (ratio) (%) in June.
The uptick in online income proven from Spring 2020 is remarkable. The fee of net income as a percent of overall retail income went from 18.9% in February 2020 to 32.8% in May 2020 without a stall insight going into the summer. (How Digital Marketing work for every business in 2021)
Interestingly Hermes, the shipping and logistics company, specialized in turning in online purchases, has introduced that they may be recruiting extra than 10,000 new group participants in a right away reaction to the boom in online purchasing all through the lockdown. They, at least, are certainly looking forward to that this modification in online behaviour isn't fleeting.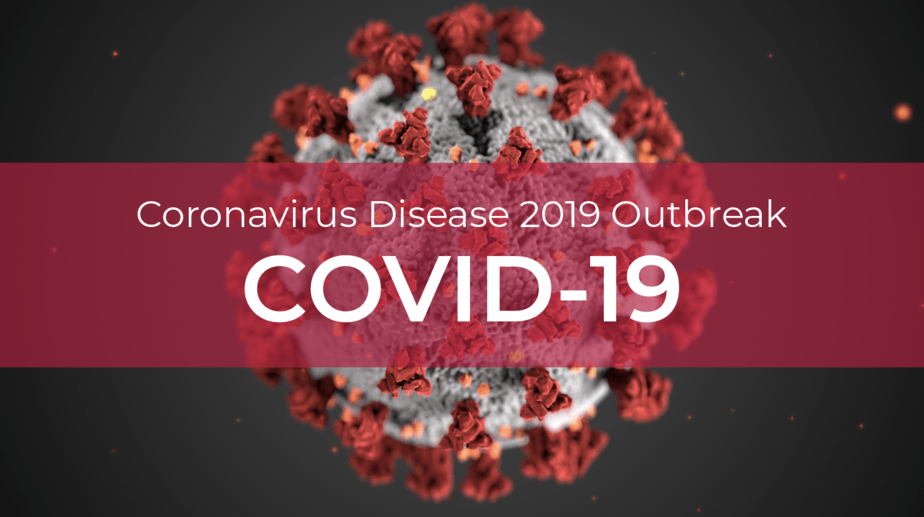 The scope of virtual advertising and marketing in 2020 and 2021 has visible drastic growth. When we consider the important thing is the signs of fulfilment in advertising and marketing, the primary element we consider is the number of humans reached via advertising and marketing practices. The net's
penetration has reached tremendous numbers. Looking at India has the second biggest quantity of net customers withinside the world.
By 2023, the range of lively Indian net customers will develop to nearly 666 million. Thus, this shows that a bigger proportion of humans are moving online and as a result, it makes the entire feel to begin advertising and marketing online. As an outcome of such a lot of humans online, we noticed a growth withinside the intake of records.
Earlier a person fed on about 500MB to 1GB month-to-month records in 2016, while a median person is recorded to make use of around 13.5GB of month-to-month 4G records in December 2020. This range similarly grew through 20% as an extended range of humans began out subscribing to numerous systems for video intake as properly different dependencies at the
Internet.
John F Kennedy once said, 'When written in Chinese, the word crisis is composed of two characters. One represents danger and the other represents opportunity.' It's a salutary lesson that reminds marketers to look for ways to use change to their advantage.
Lockdown-a bliss or disguise
While a lot of the information to be had pertains to the manner purchaser behaviour has modified in lockdown, there has additionally been a massive step alternate withinside the manner companies have responded, each withinside the B2C (commercial enterprise to the purchaser) and B2B (commercial enterprise to commercial enterprise) arenas.
Businesses needed to adapt quickly in March following lockdown and now no longer simplest needed to shift their methods they communicated with their target market however additionally how
they serviced and overjoyed their clients, frequently at the same time as running remotely.
After all, successful advertising and marketing do not prevent on the sale anymore. Delighting clients before, at some point of and after their buy is the holy grail for all entrepreneurs now, in any case, satisfied clients come lower back and really satisfied clients communicate approximately your merchandise and commercial enterprise to their networks.
This is a specially difficult venture for B2B corporations. After all, B2C corporations have constantly accessed their clients at domestic to a few diplomae however for B2B that is a brand new venture entirely. Businesses looking to goal withinside the B2B sphere are going to have cognizance on-line
now, due to the fact, their target market absolutely might not be withinside the workplace withinside an equal manner anymore, many may have made the transfer to everlasting domestic working.
FreshWorks are all massive tech groups that have advised personnel they might not be lower back of their workplaces in 2020. Nor will the ones B2B possibilities count on to wait for bodily meetings, seminars or exhibitions withinside the equal methods they did before; at the least for the foreseeable future.
For many groups, this variation in target market behaviour manner an entire evaluation in their advertising approach and moving the point of interest to digital. Digital advertising isn't always absolutely the organization internet site anymore. It addresses the complete funnel, from pinnacle to backside and lowers back.
As announced via the Dentsu Aegis Network funds, India's total marketing and marketing venture will cost INR 68,475 crores in 2019 and is estimated to be INR 75,952 crores in 2020. Rate of climb 10.9%. This will directly show that even at some stage of the pandemic, there is a boom in funds that are channelled into marketing and marketing, mainly through virtual channels. Companies place a high value on virtual advertising, so some of the most important are restructuring their advertising funding to focus on virtual advertising.
Another important thing we noticed was that the major players in the development of digital marketing in India were the metropolises of Delhi, Mumbai, Hyderabad and Chennai. In direct proportion to their growth, the number of digital marketing jobs they create each year.
Needless to say, if you belong to any of these cities and are planning a career in digital marketing, you are absolutely on your way. In mild of the COVID-19 pandemic, groups are counting on virtual advertising and marketing now greater than ever.
According to GlobalData, the increase of the Indian e-trade marketplace is pushing to ₹7 trillion with the aid of using lockdowns. With each customer locked down of their homes, all conventional advertising and marketing efforts are out of the question. Businesses that did not actually have a social media web page will now need to accelerate their virtual transformation and layout a virtual method to speak with their audiences.
Thus, to finish from all of the increased data that we noticed above in extraordinary virtual channels strongly indicate that the increase of virtual advertising and marketing is on an upward fashion and has been undoubtedly impacted even after the covid-19 pandemic hitting India.
COVID19 is the first major global crisis since digital marketing became commonplace. Never before have we had such a situation with such access to information about how customer behavior is changing and developing. There is a wealth of data, coming from various sources almost every day, that is helping
marketers redesign and evaluate their activities and budget allocations. When you are informed, you can make better business decisions.
As mentioned above, the growth in virtual advertising and marketing has been very overwhelming and the numbers show that this growth is against the rising fad of destiny. Simply put, the fate of virtual advertising and marketing seems stable and clear.
There will be more and more opportunities, so being creative, innovative and up-to-date with the latest trends is a fundamental principle of every digital marketer. The growth we've seen online over the years, especially since covid, continues. people are adjusting to the new standards and actually feel very comfortable on the Internet now, be it shopping, ordering food or medicine, or even online
banking!'
Digital marketing is therefore extremely important to meet these new consumer demands. In addition, it is important to consider that the next generation will be part of an already digital world and will get used to everything online. So, to be able to deliver goods to these future consumers, companies need to start digital marketing today.
Now, let's take a look at the scenario of careers in digital marketing.
As digital marketing grows in popularity, businesses need digital marketing specialists and experts. Especially given the current coronavirus crisis, the labour market will increasingly focus on digital and technological skills as this will enable them to work remotely. That is why companies are looking for people who can cope with work in digital marketing.
Therefore, it is strongly recommended that you begin learning digital marketing skills and pursue a career in digital marketing. Another benefit of entering this field is that if you are a seasoned digital marketer, you can expect a well-paid job with top companies.
As digital marketing grows in popularity, businesses need digital marketing specialists and experts. Especially given the current coronavirus crisis, the labour market will increasingly focus on digital and technological skills as this will enable them to work remotely. That is why companies are looking for people who can cope with work in digital marketing.
Therefore, it is strongly recommended that you begin learning digital marketing skills and pursue a career in digital marketing. Another benefit of entering this field is that if you are a seasoned digital marketer, you can expect a well-paid job with top companies.
According to a report by Goldman Sachs, a digital marketing career in the Indian internet industry alone will reach $ 160 billion by 2025, which is three times the current figure. Many companies are shifting their focus from traditional marketing to digital marketing.
Watch Video: DIGITAL MARKETING STRATEGY AND CAMPAIGNS- SAME OR DIFFERENT?
When it comes to the amount of work in digital marketing, which is the jobs that are available in the digital marketing sector, one of the biggest jobs is social media marketing. Facebook currently has 320 million active users in India – a million more than the US, making India the country with the largest user
base. 4,444 social media marketers care not only about the digital ads we see on social media platforms like Facebook and Instagram but also about organic posts on these social media sites. Read these social media marketing benefits to understand what it means.
Within social media marketing, there is a different division of roles which includes the digital ad manager, content strategist, and video marketers.
Watching the video, YouTube, owned by Google, announced that India is the largest and fastest-growing audience in the world, with over 265 million monthly active users.
India's 500 million internet users are also expected to use online video for both entertainment and sharing and learning, making YouTube an extremely lucrative advertising space for Indian businesses.
In addition to social media managers, SEO and Google Ads specialists are in great demand. SEO refers to search engine optimization in which specific links are ranked on search engines like Google. Every day, Google receives more than 63,000 searches per second. Statistics show that a link with a higher position
on the Google search page is likely to get more clicks.
This makes SEO an important marketing strategy for businesses. There are also jobs where people care about Google Ads for the business. This is because Google is responsible for over 79% of all global computer search traffic, and Google Ads conversions are 50 percent higher than regular search results.
The future of digital marketing depends on mobile applications.
This year, 30% of the world's population will be connected to the web via a mobile device. Therefore, it only makes sense that this technology will now be firmly incorporated into your marketing strategies more than ever before.
We hope this blog has helped you understand the scale of digital marketing in India. Do share your views with us in the comments section below.
Read More: Digital Marketing Course in Noida helps business to overcome COVID-19