Digital Marketing Institute is playing a crucial role in terms of nurturing the young talents to use their Facebook live for the marketing purpose. Covid 19, which has made people lockdown in their homes has made Digital Marketers to utilize every possible opportunity to boost its business online. And using the option 'live' on social media platforms has speed up the people's crowd on their accounts.
Now the blog has given you some useful tips to consider it in the live sessions on your social media!
There are many things that need to be maintained before, during, and after going live on
social media.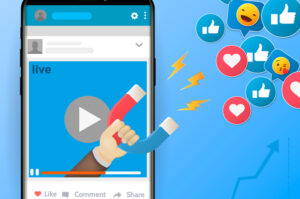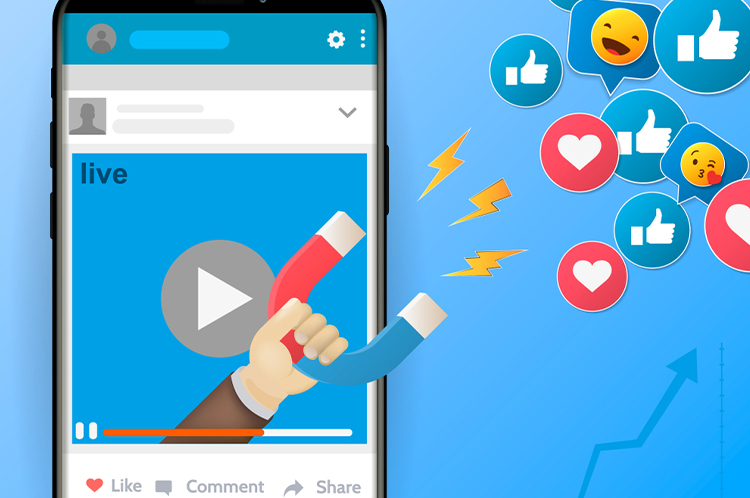 Digital Marketing Institute Guidelines Before Going Live on Social Media
According to Live Stream, around 80% of users would rather like to watch a live video on social media than reading a blog. This means that your video should interest your audiences.
Brands must tap into social data to have a look at the valuable insight into your audience's conversations on your channels.
You must jot down the main points of discussion and get opinions from your team on what you should and what you shouldn't be discussing.
You must also allow time for audience engagement, where you can answer their queries/questions or comment on topics your viewers are discussing on social media platforms.
 Facebook has also stated that live video generates 6X more interactions than regular videos. Responding to your audiences makes your brand seem more authentic and it will also keep your audiences tuned in.
After developing an overall outline you must practice in front of a camera and also in front of an internal team. A good tip is to have cue cards behind the scene so the live session goes well on social media platforms.
You must keep a check your Internet connectivity or else you will be at a loss.
If you want a more advanced approach, you can consider adding additional cameras and also use graphics and other video clips related to your topic which you are about to discuss.
Before starting a live event you must consider if the time you want to go live is a the peak time for your audiences to be on a specific platform or not.
You must also develop a strategy a few weeks before for your upcoming live event through paid content promotion to the exact target audience you want to reach out to, may it be through whatever platform like Instagram stories or an exclusive Facebook event group. These steps are clearly taught in digital marketing
institute.
Digital Marketing Institute Guidelines During the live on Social Media!
Hours before your live event, send emails to subscribers, direct messages to followers or a final post to remind fans that you are going live within a few hours.
Your audiences might be busy and a simple reminder will never do any harm.
You must relax and be natural. When using platforms like Instagram Live or Facebook Live, you don't know what fans are thinking and what they are going to say. So, be prepared to engage with comments or ignore the comments while keeping track of your overall messaging, whichever is suitable for you.
Having a dedicated individual to scan through conversations during the live video is also a great additional resource. A digital marketing institute will help you learn all the tactics to bring conversions to your live event.
Digital Marketing Institute Guidelines After The Live On Social Media
After you have successfully conducted your live event, save the video and optimize it for different platforms, like an Instagram Story or YouTube.
You must build a content calendar with an allocated media budget for setting retargeting campaigns for different platforms for your audiences that tuned in to your live event.
DIDM is one of the best digital marketing institutes in Delhi-NCR. You can join DIDM to learn in detail the tips and tricks for going live on social media platforms to generate 6x more leads from it.
Read More: Learn: How a Guest Blogging could be beneficial for you!