Digital Marketing (DM) is the perfect blend of Marketing & Innovation, which makes your business brand a story. Whether you want to promote the sales or leads of your business or you want to make other people aware of your brand, Digital marketing is the perfect source for promoting yourself in the digital realm. (Get the highest paid job in digital marketing with best digital marketing course in Gurgaon)
In this techno-driven world, as digital marketers, we want to see ourselves as successful personalities in the field of DM. In the upcoming years, we all want to see ourselves as thought leaders, DM strategists, SEO experts, PPC experts, and many more. There are many digital marketing institutes in Gurgaon Delhi/NCR that offer the best digital marketing course and provide you career growth, job security, and reputation in the respective industry.
With the world is going digitized, India has also put its move one step ahead with the campaign named Digital India. This campaign has given a new ray of hope and filled the hearts & minds of people with excitement and aspiration. Thus, We have listed the Best Digital Marketing Jobs In India that will guide you and help you to choose your career whether you are fresher or experienced.
Before we move onto the jobs section, let's come to know briefly about DM.
What is Digital Marketing?
It is the marketing, advertising, or promotion of any website, products, or service through digital channels like search engines (Google, Bing, Yahoo, etc.), websites, social media platforms, mobile applications, content marketing, or email marketing by using state-of-the-art technologies to make the target audience aware of your business brand.
Thus, it is the best way to promote your business and to reach the targeted audience by using the internet. In today's scenario, DM plays a vital role in brand awareness and promotion. In this vast field of DM, digital marketers perform multiple functions in an organization.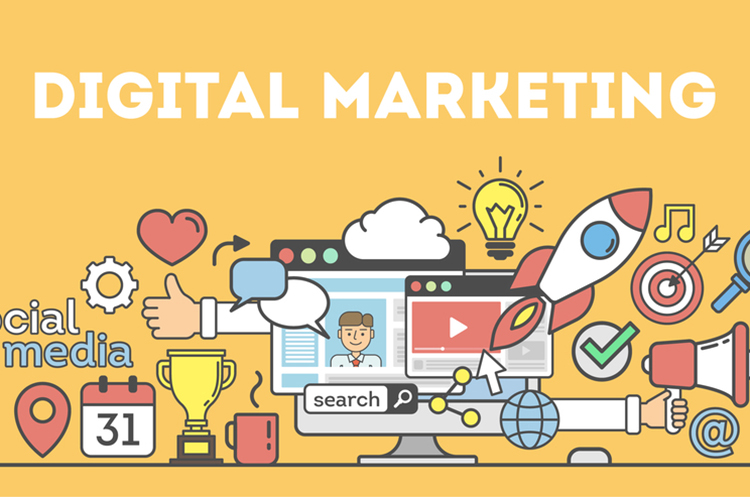 Undoubtedly, DM at present is one of the most lucrative industries in the techno digital world. Thus, If you are the one looking for either a job change or to promote your skills by securing a higher position in the industry, then this blog will help you find your dream job. So, let's have a glance at the 10 Highest Paid Jobs In Digital Marketing
Here Are 10 Highest Paid Jobs In Digital Marketing
In the upcoming years, the Digital Marketing Industry in India will individually produce more than 20 Lakh digital marketing jobs. Find it interesting, so continue to read on to know more about the Highest Salary jobs In India per Month. 
| | | | |
| --- | --- | --- | --- |
| S.No. | Designation | Experience | Salary |
| 1 | An entry-level Digital Marketing Manager | 1 year | 307,802 Rs/- |
| 2 | An early career Digital Marketing Manager | 1-4 years | 443,693 Rs/- |
| 3 | A mid-career Digital Marketing Manager | 5-9 years | 708,163 Rs/- |
| 4 | An experienced Digital Marketing Manager | 10-19 years | 1,125,142 Rs/- |
Thus, the DM manager plays a significant role to attract relevant customers, to enhance brand awareness and credibility, and ultimately drive purchase intent.
1) Digital Marketing Managers for 10 Highest Paid Jobs In Digital Marketing
Irrespective of the size of the business (small start-ups to large corporations), DM managers play a vital role in planning, developing, managing, and implementing marketing campaigns and strategies that promote the products, goods, or services of the company. Thus, he plays a significant role in boosting brand awareness within the digital realm and driving traffic to the website by acquiring leads or customers.
Digital Marketing Roles and Responsibilities:
Every organization expects from his DM manager to perform duties with sincerity and loyalty from the day they hire him. Thus, below given are some of the duties and responsibilities that will help you to know more about this profile. The role & responsibilities DM manager includes-
To handle strategic online initiatives.
To develop and monitor campaign budgets.
Planning & management the company's social media account.
To design and to keep an eye on every aspect of the digital marketing department of an organization that includes a marketing base, display advertising campaigns, and email.
To prepare an accurate and precise report on the overall performance of the marketing campaign by measuring and tracking SEO & Google analytics metrics.
To coordinate with media and advertising experts to upgrade marketing results.
To recognize the latest trends, best practices, and technologies that affect one's business industry.
To evaluate the criteria that influence a website's traffic, target audience, leads, and sales.
To work and coordinate with the team to brainstorm novel and innovative growth strategies.
To build and develop an inbound marketing plan.
To measure Return-on-investment (ROI) & KPIs
2) SEO Analyst or specialist
Undoubtedly, SEO or search engine optimization is one of the most compulsive modules and the most vital skills that hold a specific position in the list of top 10 digital marketing skills. Most people think that SEO will be going to be dead in the upcoming years, but that's not the truth. In the present scenario, also SEO is as significant as it was years back. Thus, there is an increase in demand for SEO experts in the industry as they play a vital role within every organization.
Duties & Responsibilities of SEO Analyst
SEO skills help to improve a website's visibility and searchability. Not only this, but there are in-numerous benefits of SEO like building trust and credibility, etc. Thus, an SEO specialist plays a vital role in implementing SEO techniques and social media strategies for clients or companies, or organizations. Let's have a look at the roles and responsibilities of SEO Analysts.
To perform keyword research by using dedicated software according to the business objective, to optimize content, and to discover new opportunities.
To perform competitive analysis by analyzing the website & social media accounts and then advise on improvement.
To monitor website traffic, search results, and develop strategies.
To generate content ideas and delegate them to the team.
To keep an eye on content creation and offer suggestions.
Content repurposing or updating old or outdated content.
To optimize web pages and make them responsive to various digital devices like mobiles, desktops, tablets, etc.
To develop link-building strategies.
To manage paid search campaigns.
To keep themselves up to date with the latest trends and best SEO practices.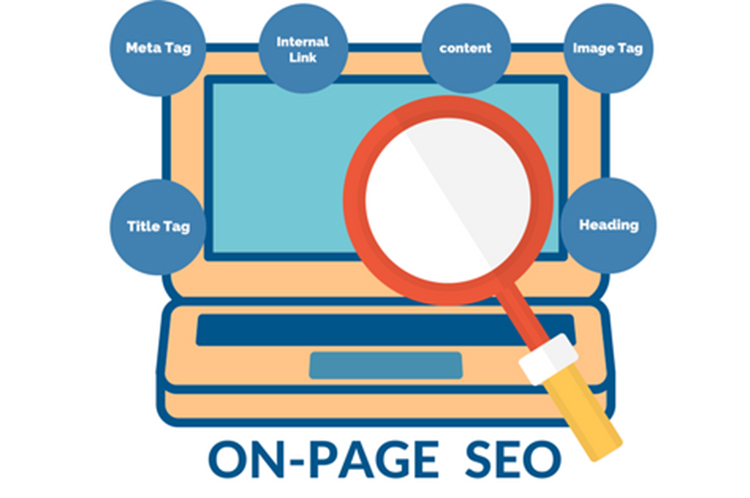 Salary of SEO Analyst/Specialist
According to PayScale, the average salary of an SEO Analyst in India is 226,377 Rs/-. If we bifurcate the same then:
An entry-level Search Engine Optimization (SEO) Analyst with <1 year of experience can expect an average total compensation of 180,570 Rs/- including tips, bonus, or overtime.
An early Career SEO Analyst with 1-4 years of experience can expect an average total compensation of 230,132 Rs/-
A mid-career SEO Specialist with 5-9 years of experience can expect an average total compensation of 350,000 Rs/-
3) Pay-Per-Click (PPC) specialist/ Managers
There is a demand for Pay-Per-Click (PPC) specialists/ Managers in the field of digital marketing and are known to be the highest paying digital marketing jobs in India. These marketing experts improve paid campaigns by using the relevant keyword, appropriate budget, comprehensive search strategies, etc. Let's have a glimpse of the roles and responsibilities of a Pay-Per-Click (PPC) specialist/Manager.
Duties & Responsibilities of PPC Managers
10 Highest Paid Jobs In Digital Marketing, After having command over PPC, you need to know about the roles & responsibilities of a PPC specialist. Below given are the responsibility of PPC specialists.
To create, develop, & implement effective paid search strategies.
To execute and optimize multiple PPC campaigns simultaneously,
To keep an eye on campaigns across various search platforms such as Google Adwords, Bing, etc.
To target audience through keywords research.
To manage campaign budgets & fine-tune bids to optimize the return on investment (ROI).
To track daily, weekly, and monthly KPIs to pin down opportunities for improvement.
Reporting KPI's to management regularly through various dashboards.
To produce an engaging, clear, and concise copy for campaigns.
To ensure that campaigns align across different channels.
To reduce the risk of click fraud
To stay updated with the latest trends and techniques of PPC & SEM.
Salary: There is no salary bar for the experience one, still the annual salary range, up to 10,48,883 Rs/-.
4) Content Strategist
Content is the king as far as digital marketing is concerned. Thus, the job of a content strategist considers being the highest paying digital marketing job. Content is the best way to attract your customer and keep them engaged. Thus, it helps to build a relationship with the potential customers and also to maintain the relation & to retain your existing customers.
The Content Strategist in 0 Highest Paid Jobs In Digital Marketing is also known as the content marketing manager or the content marketing strategist. The company or organization requires a Content strategist for content management for the business and to attract more & more people towards the business brand.
If you have the writing skills and talent to drive conversion through your write-ups then, a content strategist proves to be a perfect job option for you.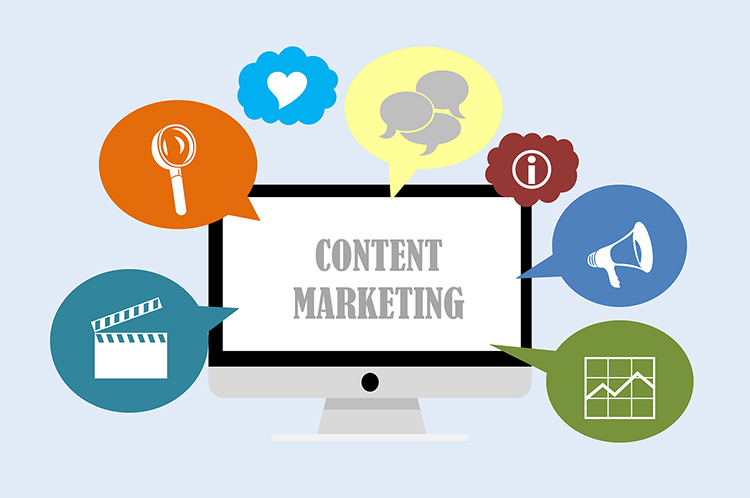 Responsibilities of Content Strategist 
To manage the editorial calendar for the company to ensure the publication of the content timely.
To assign blog posts or articles to the writers.
To recognize gaps in the content and suggest new topics.
To schedule social media posts for various social media platforms.
Proofreading and editing of write-ups before publishing.
To manage and monitor website traffic and user engagement, such as conversion rate or bounce rates.
To coordinate with the design and marketing team to exemplify articles.
To keep themselves updated by following industry-related news.
To generate ideas related to trending topics.
Salary: The annual salary bar of content strategists in the industry is 6,92,498 Rs/- approx.
5) E-commerce Specialist
There is a boom in the E-commerce industry in the digital realm. All of us have heard the name of famous e-commerce websites such as Amazon, Flipkart, eBay, Myntra, and many more. So, think for a while when these E-commerce websites are popular among the audience. Thus, it is hard to describe the importance of E-commerce Specialists.
It is one of the 10 highest paid jobs in  digital marketing  worldwide and is known for providing the best and cost-effective solution for retailers and businesses In the past few years.
Responsibilities of E-commerce Specialists
To manage online inventory.
To build campaigns to drive digital or online sales.
To optimize Paid advertising campaigns by using the latest SEO and other tools & techniques.
To manage an online marketing presence that includes various social media platforms.
To monitor and keep an eye on website traffic and enhance sales.
Salary: The starting annual salary of an E-commerce specialist is 3,00,000 Rs/-. But the pay varies from company to company and is different for different cities. It can go up to 12,55,000 Rs/- Annually.
6) Email Marketing Specialists
Email marketing is the most effective to generate revenue and to increase ROI for businesses. Thus, if you are having a long list of emails and know how to strategize the same, then Email marketing will prove to be the most cost-effective and economical way to acquire customers.
Email marketing is a personalized way to market your products or services and will intent customers to purchase your services. Thus, for any organization, Email Marketing Specialists play a vital role to increase the sales of the company and ensuring the success of the company.
Before you make your plan to move your step in the field of DM as Email Marketing Specialists, there is a need to know about the key responsibilities of the same.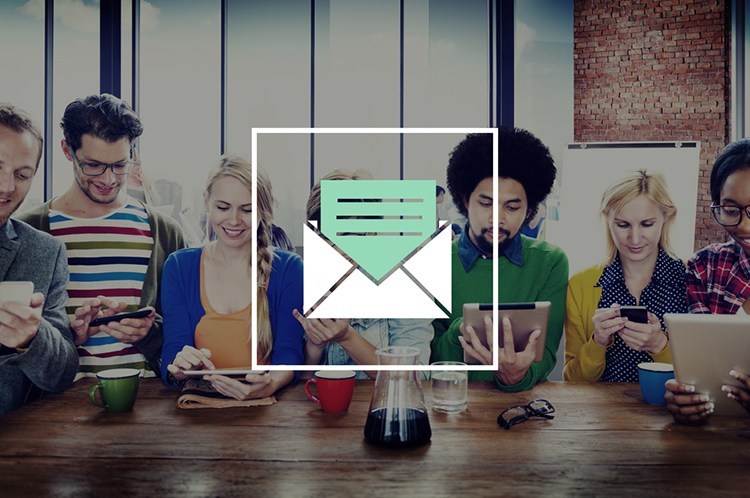 Responsibilities of Email Marketing Specialists
To identify potential customers and grow the email list for the company.
To design and implement a direct email marketing campaign.
To proofread email for clarity, spelling, and grammar.
To ensure mobile-friendly templates of email.
To upgrade email templates as per the requirements by using graphics and advanced features.
To communicate with the customers to minimize the subscriptions.
To develop e-mail databases for lead generation.
To generate reports of sales revenue generated by E-mail marketing efforts.
Salary: The salary range of Email Marketing Specialists starts from 20,000 Rs/- per month and can reach up to 35,000 Rs/- per month with experience and skills.
7) Brand Marketing Experts
To survive in this fast-paced competitive industry and to stay ahead of the competitors, the organization, or company, or individual has to pay attention to building a business brand with purpose and meaning. Thus, every organization requires Brand Marketing Experts for strong brand building and to make your business a brand through marketing strategies. With this job, you will get the opportunity to enhance your skills and to utilize your creativity to target an audience and to influence them to purchase the company's products or services.
Responsibilities of Brand Marketing Experts
To perform market research to keep themselves updated with the customers' trends.
To develop and manage strategies of the marketing campaign across various platforms such as broadcast, print, etc., to make sure that the products or services meet the customers' expectations & requirements and also to build the credibility of the business brand.
To analyze the success of marketing campaigns and to generate reports.
To supervise advertising, promotions, product design, etc., maintain brand consistency.
Salary: As per the report, the annual salary of Brand Marketing Experts is 10,77,700 Rs/- approximately.
8) Social Media Marketers
Social media is one of the most engaging and fascinating marketing platforms to promote the business brand and to enhance audience engagement. Thus, businesses need Social Media Marketers who specialize in online efforts management. If the brand building on social media goes well, then it can enhance website traffic.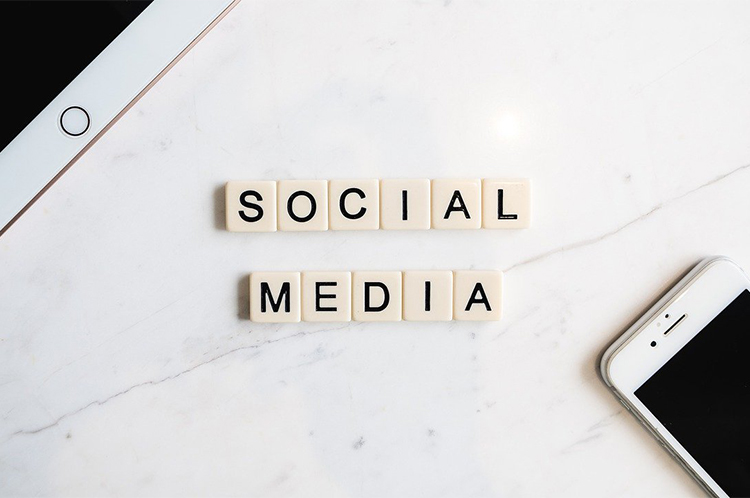 Responsibilities of Social Media Marketers
To create marketing & social media campaigns that include planning of budget, content ideation, and implementation of schedules.
To ensure brand consistency in marketing and social media messages by coordinating with team members, which includes product development, product advertisement, and brand management.
To research and monitor business competitors' activity.
To grow and expand the social media presence of the company into social media platforms like Facebook, Linked In, Twitter, Instagram, etc.
Salary
The annual salary of Social Media Marketers is 3,42,814 Rs/- approx.
9) Marketing Analyst
To stand out from the crowd and to match the steps with the competitors in the digital realm, one needs to expedite the success of paid or organic campaigns. There comes the need for a marketing analyst to perform the market research and analysis for the organization by using analytical tools. It is one of the most loved jobs by the youth, considered to be the best 10 highest paid jobs in digital marketing in India.
If you find yourself suitable for this job and have skills such as strong quantitative skills, statistical prowess, experience in data visualization, then this is the best-suited job for you.
Responsibilities of Social Media Marketers
To gather and analyze data.
To keep an eye on the customer database and identify new customers.
To prepare detailed reports based on consumer behavior, the activity of competitors, sales, and outcomes.
To design a market survey.
To determine future trends.
To build strategies to enhance market reach.
Salary
According to PayScale:
An early career Marketing Analyst (1-4 years of experience) can earn an average total compensation of 459,298 Rs/-.
A mid-career Marketing Analyst (5-9 years of experience) can expect an average total compensation of 606,205 Rs/-.
and with the increase in experience-level, one can expect a salary hike in the future.
10) Digital Project Managers
With the demand of businesses to secure the top-notch position in the SERP, there seen an increase in the need for Digital Project Managers who are skilled and have sound knowledge of digital marketing with the best digital marketing course in Gurgaon. But one should have a high-level vision, as the individual has to take care of the entire project from the initial level of concept to execution.
Responsibilities of Digital Project Managers
To analyze project requirements and preparation of budgets and schedules.
To develop detailed designs, plan, and monitor progress along with writing up reports.
Corporate and coordinate with relevant teams, clients, and managers for the project duration.
Conduct research on online market trends and how to utilize social media platforms for advertising.
Should know about content management systems and project management software.
To manage and improve social media accounts.
Salary
As a digital project manager, one can earn 12,24,490 Rs/- approx annually.
Final Words: There is no edge and bar for talent in the field of digital marketing. All you have to do is to keep yourself updated with the latest market trends to make yourself stand from the crowd. By reading this article, if you want to learn more about digital marketing and the modules & skills required then, DIDM is the best top 10 digital marketing institute in Gurgaon, Delhi/NCR, which will help you to enhance your skills along with placement assurance.
Read More: How To Create Digital Marketing Strategies For Promoting Your Brand?